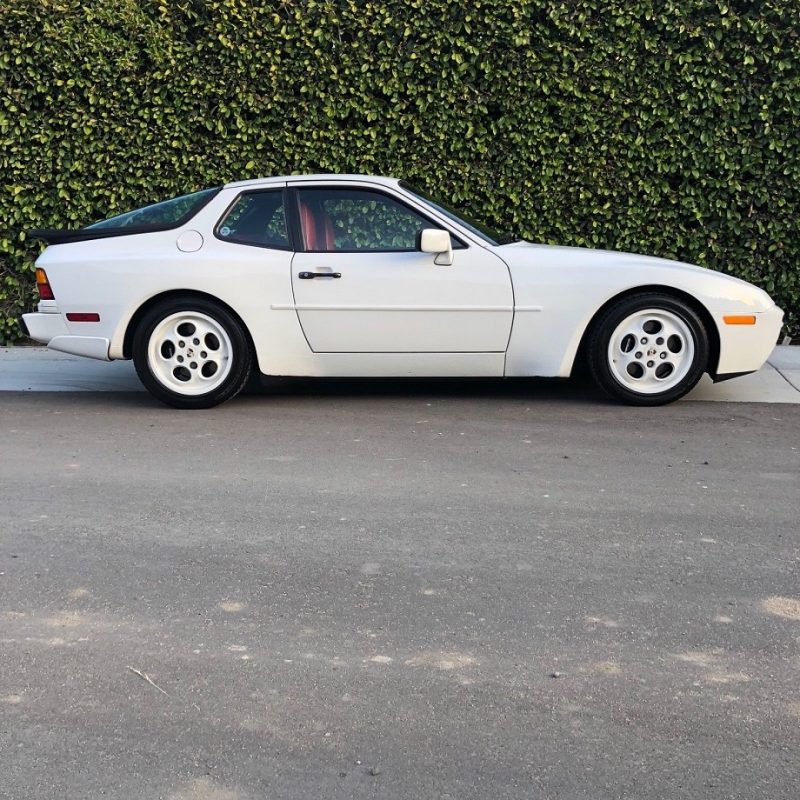 I think this will be the first 944 I have posted, which is kind of weird. Any time I find myself looking at a model I don't typically write about the first thing I do is search through our archives just to make sure we didn't already feature it. And then a funny thing happened. I was reading through a few of Carter's old posts on the 944 and how the model never really has commanded the attention of enthusiasts the way the 911 and 928 have. Whether we think of the 944 during its actual production or on the present secondary market they aren't the Porsches people dream about. They never were a poster car. Suddenly I found myself nodding my head. He might as well have been explaining my own thoughts to me.
I write about the 911 a lot and the 928 somewhat frequently. Those are the cars that attract my notice; they are the Porsches that linger in my mind; I notice them on the road. The 944? Not so much. I typically pass them by. Even if I see one on the road today I might only give it a second glance if it's in very nice shape. So how did we end up here with this Alpine White 1987 Porsche 944 Turbo appearing as one of my posts? Pretty much for exactly the reason just mentioned: it looks really good and comes in a pretty eye-catching color combination. Bright red interiors were quite the thing in the '80s and it doesn't get much brighter than Can-can Red. Contrasted with Alpine White it really stands out!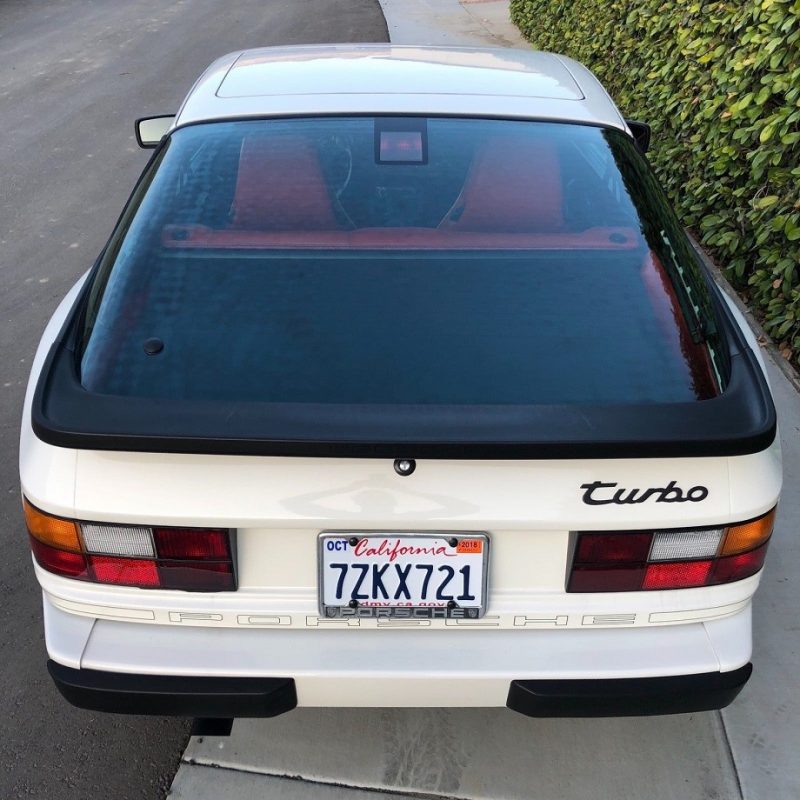 Year: 1987
Model: 944 Turbo
Engine: 2.5 liter turbocharged inline-4
Transmission: 5-speed manual
Mileage: 102,034 mi
Price: $20,944 Buy It Now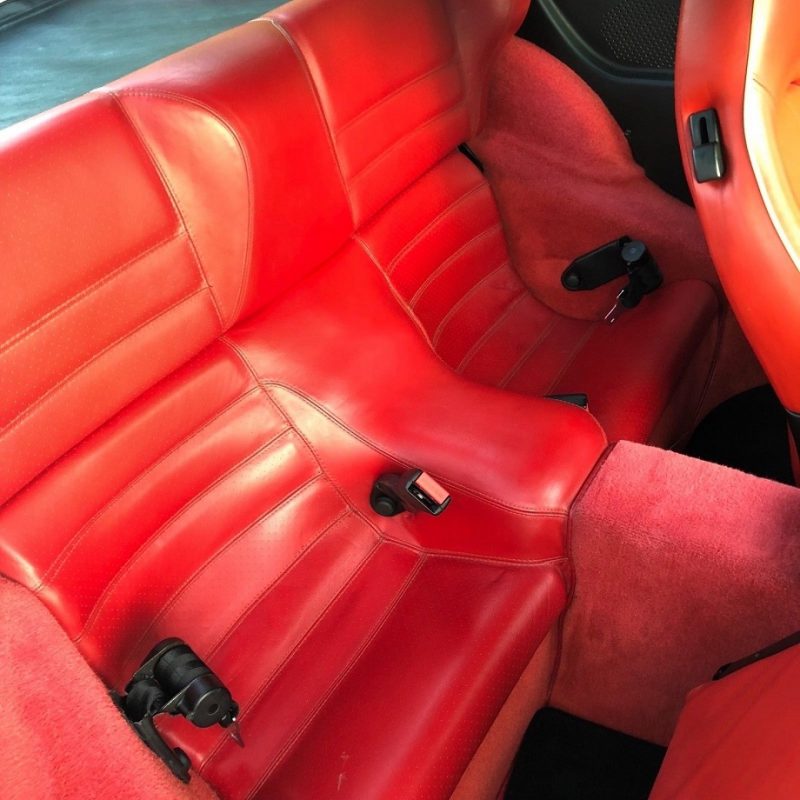 Amazing time capsule from the '80s, still has the plastic on the glovebox.

1987 Porsche 944 951 Turbo
Rarecolor way: Alpine White over Cancan Red leatherette interior
Just turned over 100K, well looked after, recent service
Current California title with SMOG certificate
Comes with original sunroof cover, original radio and period correct "sunset" California license plates
Sold "as-is"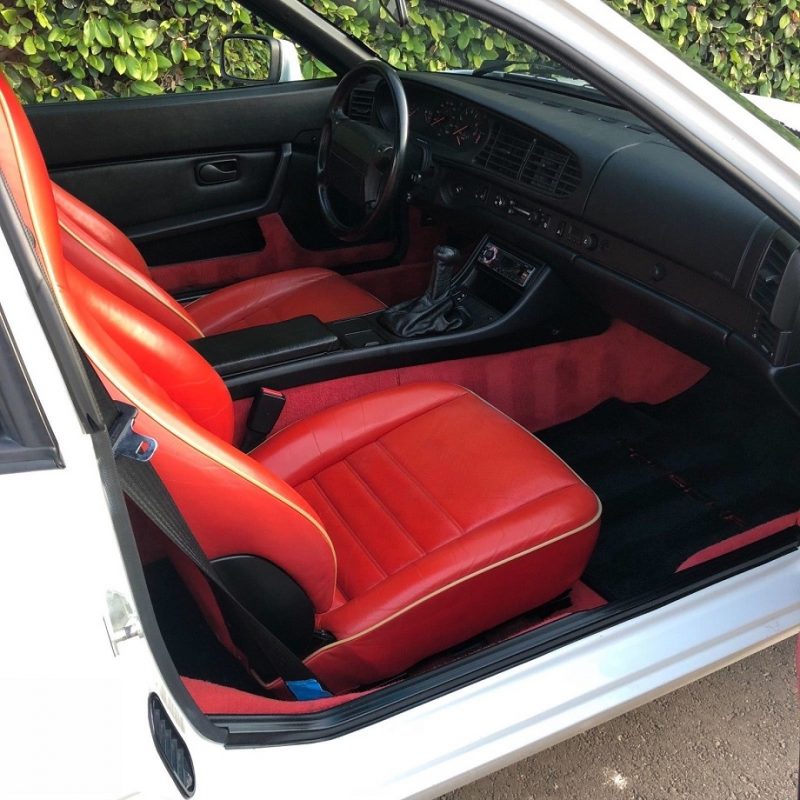 Other than the color it was the general condition of this 944 that really stood out to me. It just looks really good. The Alpine White paint shows well and that red interior really pops up against that exterior. There isn't much wear in the interior. The exterior looks like it may have a blemish or two and I definitely would want to have a closer look at the frame rails. That profile just seems to show a little bit of something. It's hard to tell from the pictures so a closer look would be nice. Could be nothing; could be something. I really like the white phone dials. I wouldn't think that would be the case, but I like them very much on this one. We aren't told anything about available service records so that will be something to ask about, but overall there is a lot to like here.
When we turn to the price we then see what Carter was talking about and what I mentioned above. Relative to a 911 this is kind of insane, especially when we consider that the 944 Turbo doesn't really suffer for performance. I imagine you'd need a 930 to even outperform it and for $20K good luck finding a 930 that is anything other than a shell. To top it off, with over 100K miles on the clock this one might even be priced a little too high. If it is I don't think it's far off and if you really love the color combo then you might be willing to pay the premium.
Performance value on older Porsches isn't always easy to find. Lord knows it's difficult on the cars so many of us dreamed of owning one day, whether that's the 911 or the 928. Perhaps you didn't dream of one, but maybe give the 944 Turbo a look.
-Rob