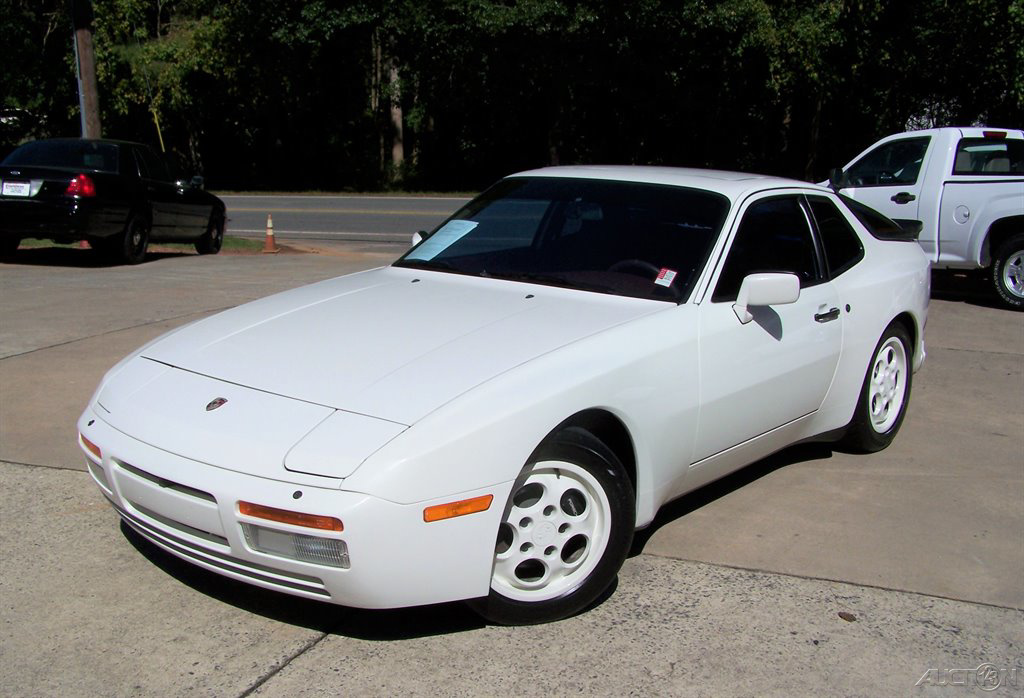 Let's say that instead of just hoping that some day your car will be worth a mint, or indeed even caring what other people think about your vehicular choices, you just want have a car which looks good and is enjoyable to drive. Let's not forget, this advice is coming from someone with somewhat polarizing vehicle choices…so, take the advice with a grain of salt, but I'm going to persist in my argument that the 944 Turbo is the car for you. A true David of the 1980s, the 944 Turbo was the understated and unassuming Goliath slayer, turned down by the factory so as not to have its performance overshadow the 911 range. Being faster than a 911 is pretty much verboten in Germany and especially in Stuttgart, but nearly everyone that experienced a 944 Turbo in the 1980s came away with the impression that in every statistical (and in some non-statistical ways) it was a better car than the Carrera.
But, as our astute readership has previously noted, certain cars – the Audi Quattro, the BMW M3 and M5, and of course the 911 range – were the cars groups of individuals dream of. The 944 Turbo really wasn't. There weren't many people that hung 944 Turbo posters on their walls, because there was always something from Porsche that was a little bit more special – the 928 was more futuristic, the 911 was more comforting as a predictable classic, and "Turbo" was synonymous with only one Porsche in history.
That model wasn't the 944, nor was it the 924. And though both of those respective cars outperformed their brethren in period and were very impressive outside of the Zuffenhausen lineup, the market of today in many ways continues to mimic the original sales trends. The 944 Turbo outsold the Quattro, outsold the M3 – neither, it should be noted, limited production cars. But today, probably in part because of its success, the 944 Turbo just doesn't get the wows, the attention, or the press of its contemporaries. Of course, there's one more thing it doesn't get as a result – their price: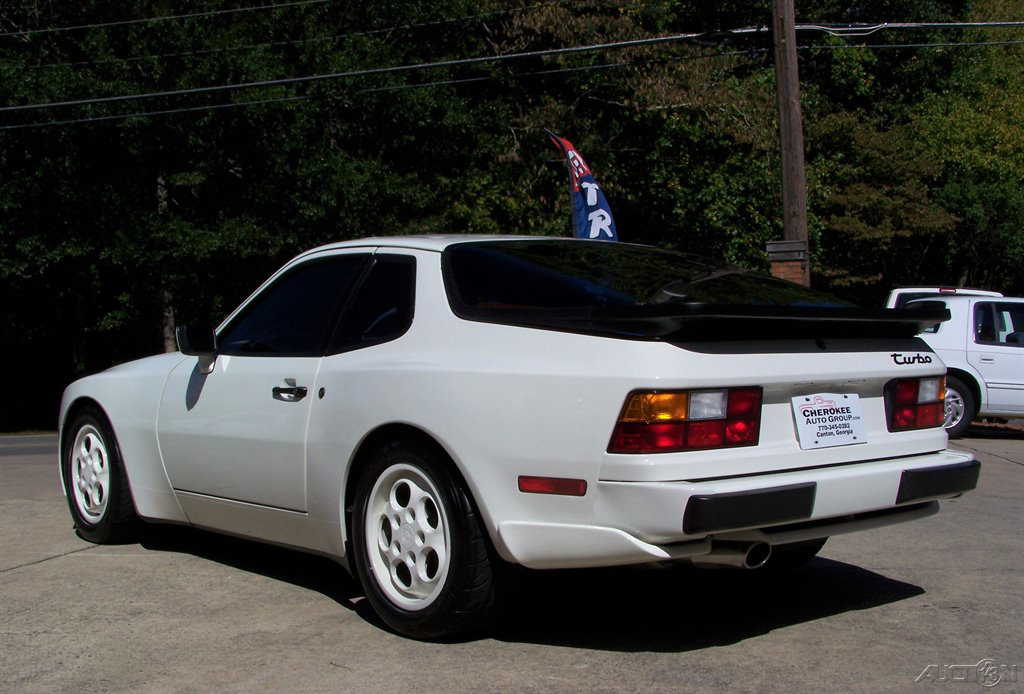 Year: 1987
Model: 944 Turbo
VIN: WP0AA2953HN150985
Engine: 2.5 liter turbocharged inline-4
Transmission: 5-speed manual
Mileage: 77,300 mi
Location: Canton, Georgia
Price: $20,800 Buy It Now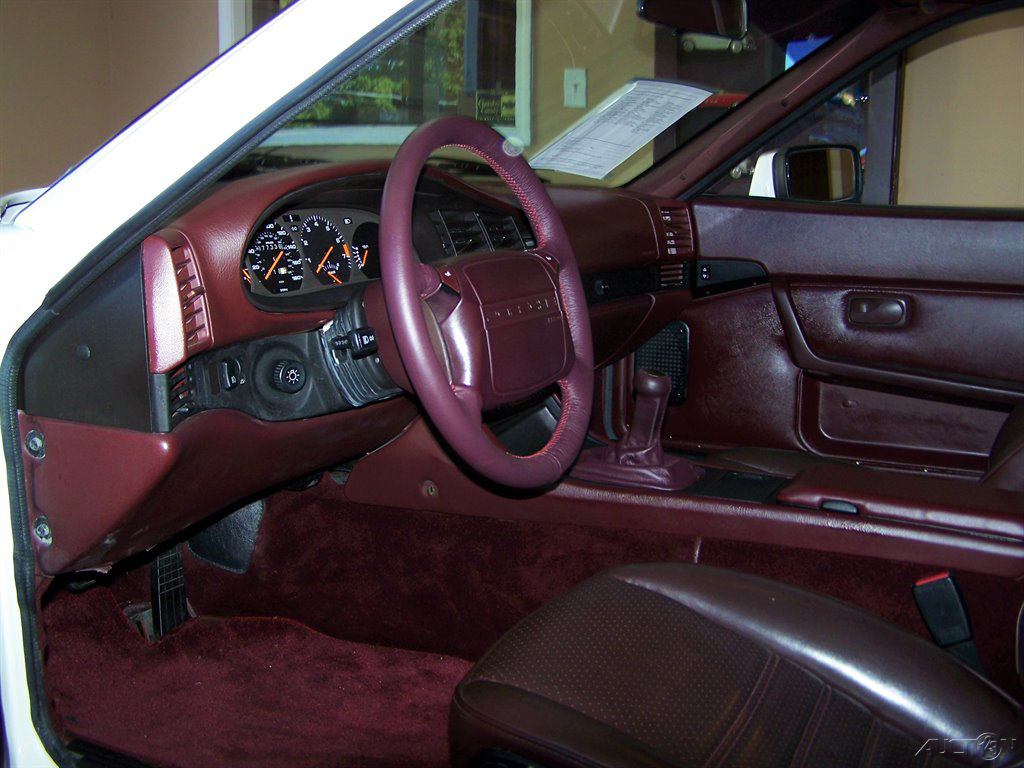 If your not viewing this vehicle on our website. Please view the 110 plus photos on our website at cherokeeautogroup.com Type in search 944 in search tab! Just listed is this super nice premium quality zero rust 944 Turbo Coupe! This is one fine machine and is in stock genuine remarkable quality condition period! Excellent color combination with White paint & genuine Burgundy leather! Truly a nice 80's time machine this one looks and drives like a 5 year old car from back in the day not a 33 year old! This car has had years of pampering and it shows! Power windows, ac, removable power flip up sunroof & sunroof bag, high-end Wolf Evolution custom car cover, cruise, 2 sets of keys & wheel lock key and owners manuals & org spare/jack/tools in place and look to have never been out, tinted glass & nice glass & nice original spoiler, nice set of floor mats, working rear cargo shade, fog lamps, very very rare OE factory Blaupunkt am/fm-cd with anti-theft cards, super nice truly excellent clean paint & body and looks to be in spectacular shape with no chips or dings to note, fantastic interior with ultra clean tidy soft original leather interior and much more! Nice tidy engine bay & hood insulation and hood struts! All trim and molding are nice and shows excellent! Correct factory 16 inch cookie cutter wheels with body gloss white color match with nice match set of tires, nice Phoenix cat back stainless correct style exhaust with correct stainless tip! MIles are exempt & look to be correct with only 77k miles showing on the clock & we have added over 600 miles since purchase. This 944 runs out nice and it has been a pleasure to drive! First serious buyer that seeks a quality original condition all stock 944 will buy this very nice truly collector quality Porsche! Vehicle is parked in our showroom it is that quality so please call ahead to set up a time to ck it out!

***BE SURE TO SCROLL DOWN TO VIEW THE MANY PHOTOS ON THIS ONE!*** www.cherokeeautogroup.com

This vehicle is loaded with features so check out equipment list and photos in ad! Also you can view our many other listings going on right now for more great finds by simply looking in my ebay store and clicking on the tab marked ebay store in the upper right hand of this listing!

BUYING OVER THE INTERNET SHOULD BE A THRILL WHEN YOU HAVE THE RIGHT SOLID SELLER LIKE US… AND THE RIGHT VEHICLE! SO TO MAKE THIS LISTING INTERESTING & FUN…. WE LISTENED TO LOTS OUR CUSTOMERS! THEY LIKE THE WAY WE LIST OUR UNITS WITH A SIMPLE "BUY IT NOW" SO TO GO WITH TRADITION WE HAVE THIS 944 & PRICED IT RIGHT AND MATCHES ITS QUALITY! IF YOU LIKE TO JACK AROUND BID FOR DAYS IN HOPES TO GET A DEAL AND CHASE A RESERVE BID ONLY TO LOUSE THE AUCTION TO ANOTHER BIDDER ON A UNIT YOU HAD TO HAVE! WELL THAT NOT GOING TO HAPPEN HERE. SIMPLY USE THE "BUY IT NOW" COMPLETE TRANSACTION AND SHE IS YOURS! WE FEEL THE NEW OWNER SHOULD LOVE THIS RARE UNIT! ANY QUESTIONS ON THAT CALL US TO DISCUSS AT DEALERSHIP 770-345-0282 ASK FOR DAVID MOSLEY

WE CAN ASSIST AND TAKE CARE OF SHIPPING THIS VEHICLE AT NEW OWNERS EXPENSE THRU-OUT USA AND WORLD WIDE WITH PROPER INFO AND HELP FROM INTERNATIONAL BUYERS JUST ASK AND WE CAN FACILITATE IT FOR NEW OWNER! PLEASE REALIZE WE ARE SHIPPING BROKERS AND WILL HANDLE THIS FOR NEW OWNER AS QUICKLY AS POSSIBLE!

IF YOU ARE NEW TO EBAY OR HAVE POOR FEEDBACK PLEASE SUBMITTED YOUR CONTACT NUMBER BEFORE YOU BID SO WE CAN CALL YOU TO DISCUSS HOW YOU WILL COMPLETE TRANSACTION SHOULD YOU WIN AUCTION. ALSO REVIEW THE MANY PHOTOS ON THIS BABY I DO THIS UP FRONT UNLIKE COUNTLESS OTHER ADS YOU WILL COME ACROSS. THIS EFFORT IS MADE SO BUYER CAN MAKE A GOOD DECISION ON GETTING HER AND FEEL COMFORTABLE WITH THERE PURCHASE. I WILL PUT IN THIS DISCLAIMER FOR THE 1 PER-CENTER NUT'S THAT THINK THEY ARE BUYING A BRAND NEW 944….THIS IS IN REMARKABLE SPECTACULAR CLEAN TIDY CONDITION AS YOU CAN SEE! IT IS REALLY GREAT FOR AGE. PLEASE REMEMBER IT IS USED AND 33 YEARS OLD AND MAY SHOW A SUPERFISIAL MARK, BLEMISH, FLAW OR USE THAT SHOW ON A 33 YEAR OLD THAT HAS BEEN DRIVEN SO IF THAT KEEPS YOU UP AT NIGHT PLEASE BUY A BRAND NEW ONE AND NOT THIS NEEDLE IN A HAY STACK 944. PLEASE REVIEW MY FEEDBACK AND SEE I HAVE SOLD OTHER HIGH DOLLAR ITEMS AND NOT A BOX OF KLEENEX OR WAX CANDLES AND TELL IT LIKE IT IS FOR NO DISAPPOINTMENTS. PEOPLE ARE PLEASED WITH MY REPRESENTATION PERIOD. PLEASE ASK YOURSELF A QUESTION WHY FIX UP AN OLD SLED VEHICLE WHEN YOU CAN ENJOY AND DRIVE THIS ONE NOW AND SAVE BIG IT DOES MAKE SENSE! WITH THIS ONE BEING SOLID NICE AND CLEAN! MAKE IT ONE TO SNAP UP SHOULD NOT LAST LONG AT THIS DEAL.

The previous owner was a non-smoker.

This has been a garage kept vehicle its hard to duplicate years of love and care and this is one of those units!

The engine on this vehicle is running well and feels strong.

The exterior finish on this 944 is in fantastic condition.

The interior is in nice fresh condition and it shows that glisten and is not faded or showing much use.

There is approximately 90% of the tire tread remaining.

This vehicle has a smooth shifting transmission.

Take a moment to visit my ebay store by clicking on the tab in top right of this listing to see the many other vehicles we have listed right now on ebay! If you are over 200 miles from our zip code 30115 some of our local classified ebay listings will not show so you can use the advanced search tab on ebay and search dealer vehicles closest to zip code 30115! If you have any questions about this or any of my other auctions please feel free to contact me via e-mail or you can call us for a quicker response on our local # 770-345-0282. Thank you for your interest and we look forward to hearing from you you can ask for David Mosley or Danny Ryder! www.cherokeeautogroup.com Canton Georgia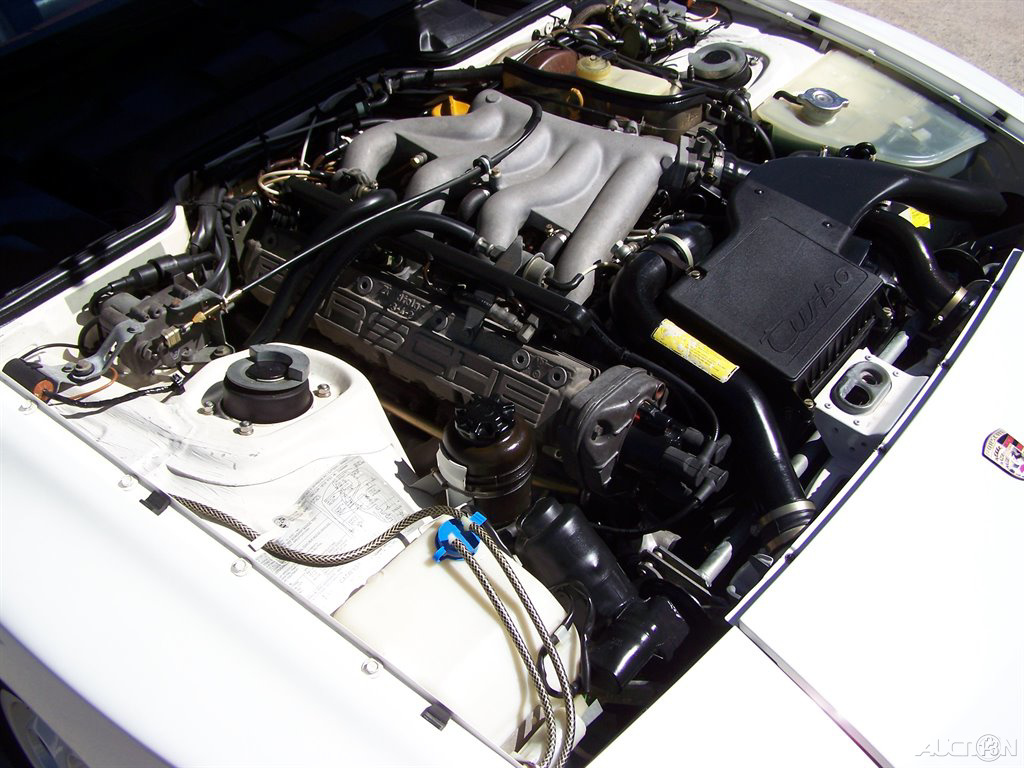 1987 saw some minor changes to the fantastic forced-induction 944 Turbo; most notable was the addition of ABS, which meant no more Fuchs. Instead, higher offset 'Phone Dials' were added, with an option for the forged 'Gullideckel' polished wheels. So this 944 grabbed my eye mostly because of the color. Alpine White isn't all that rare but looks great on the 944 Turbo, and with the color-matched phone dials I immediately thought it looked a lot like a Cup car, which isn't a bad thing. Throw in the burgundy leather, and it's a really neat package. Unfortunately, that burgundy leather…well, let's say it's seen better days. The steering wheel and shift knob have been re-wrapped with a non-matching color that looks more mulberry than the standard leather, which also no longer matches (at least up front) probably due to age and sun exposure. The result is that this one looks a bit mis-matched inside. Mileage is lower though 944 odometers, or really Porsche odometers in the 80s in total, aren't the most reliable things out there. Pricing is around par for an average, but not exceptional, 944 Turbo today. If you like the color combination and a PPI checks out, you could do a lot worse – and this money doesn't get you into an equal condition Quattro, M3, M5, or 911.
-Carter