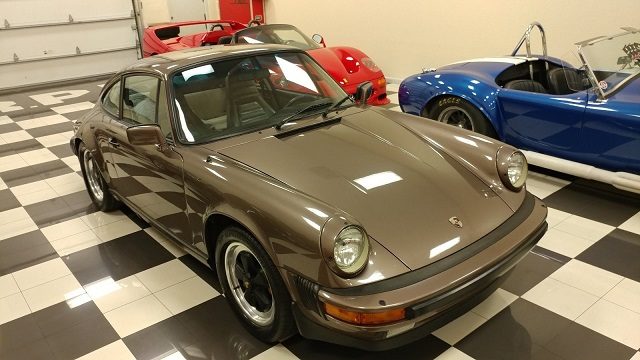 It isn't always easy to tell if a car is a worthwhile example. Sometimes sellers just don't do a great job of showcasing what they are selling and we're left to piece together the details to develop a fuller picture than what we are provided. On the bright side, that also can lead to better pricing as fewer buyers/bidders show interest in the car.
I think the first part of all of that applies to this car. Whether the second point also will apply won't be known until auction end, but at the moment it appears to be the case as well. Here we have a Quartz Grey Metallic 1984 Porsche 911 Carrera Coupe, located in Florida, with Tan interior and 79,500 miles on it. The pictures provide a somewhat incomplete picture, especially of the interior, but as I look at it I can't help but think it looks in really nice shape.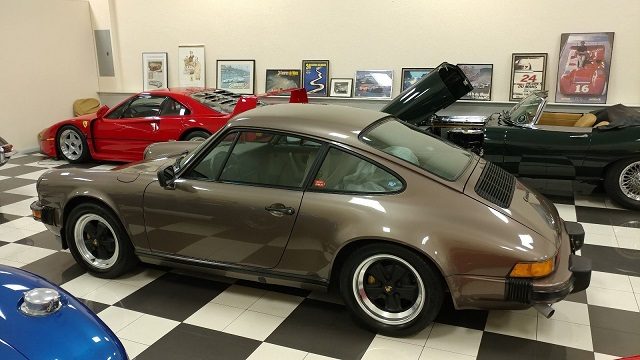 Year: 1984
Model: 911 Carrera
Engine: 3.2 liter flat-6
Transmission: 5-speed manual
Mileage: 79,500 mi
Price: Reserve Auction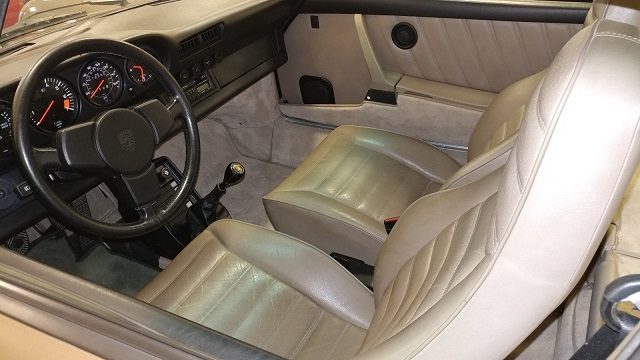 sadly I'm sealing my 911 Carrera for space issue I dont have a garage and is getting to expensive for me to pay storage space
I own this car for about 3 years I didn't use to much only occasionally like Porsche car reunions or car shows
this car is very original non molested has an original paint job with some little chips on the front hood and some imperfections here and there but aver all she looks gorgeous also no rust anywhere
I'm a professional car mechanic and I did some work on it like new manifold intake gaskets
tach is been serviced from Palo Alto speedo
I replaced front and rear lids supports
new crank and tach sensors
the car my need new tires they are old
all electrical system work perfectly including the A/C
also the car has a sport exhaust that makes a very nice sound
this car also has all original keys and books with the original Porsche air pump for inflate the spare tire
this car drives very nice with no issues at all she is very real car! no BS

I have a lot of pictures on request
any questions or concerns please just contact me at anytime
thanks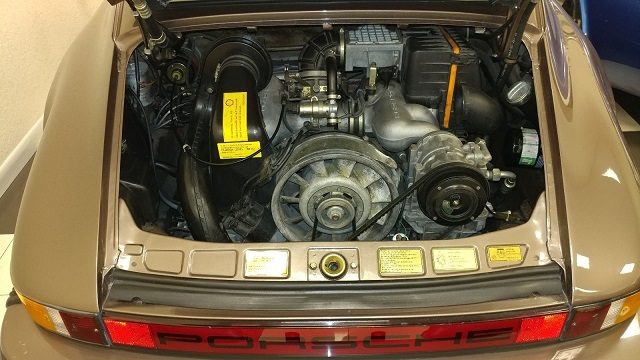 This 911 appears to share a garage with a number of high-end classics including both a Ferrari F40 and F50. The 911 even seems kind of out of place given that it's a fairly standard Carrera Coupe! While we certainly don't know the relationship of all these cars I'd like to think that any car sharing a garage with such notable others would be a well kept example. This 911 looks the part from what we can see.
The current owner/seller is a mechanic and it sounds like he's done some work on the car himself. Ideally, that will also mean he'll be very well versed in this 911's mechanical condition and can provide details of current servicing along with any potential issues. Given that we don't hear much about documentation that could be very useful information! From what we see everything looks to be original other than the exhaust and there's little apparent wear to be seen. As I noted above, we don't see much of the interior so additional pictures would be welcome. The seller says they're available by request.
As for the price, bidding presently sits at $32,100. While an '84 Carrera isn't the most desirable classic 911 out there, plenty of buyers should have interest, especially at this sort of price. The reserve remains unmet and I'd expect we'll have to see bidding rise to at least $40K before meeting the reserve. That still isn't too bad, and if interest remains fairly stagnant perhaps an even better price can be worked out between buyer and seller. The details here are sparse, but I just have a sense that this is a better 911 than we might think at first blush.
-Rob