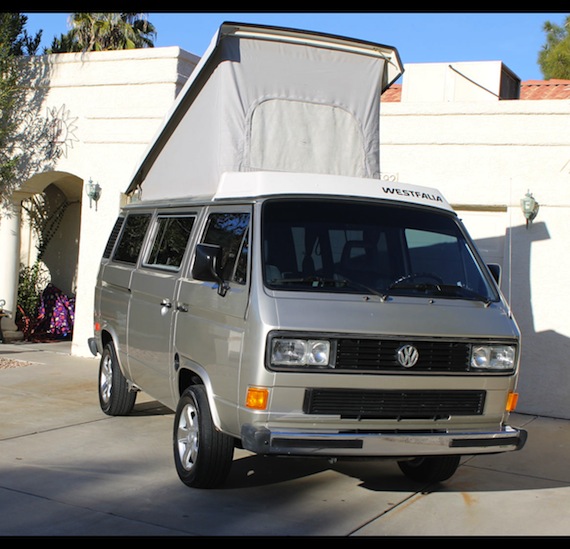 Here's a good standard-bearer for all of those Vanagons I post. It's a clean, non-Syncro pop-top with just 117k miles; about all you could ask for in a clean Westy. The omission of 4WD keeps it about 50-75% cheaper, but it's still pretty steep for a 27 year-old van and speaks to the desirability of what many see as the ultimate vacation (or living, in many cases) vehicle.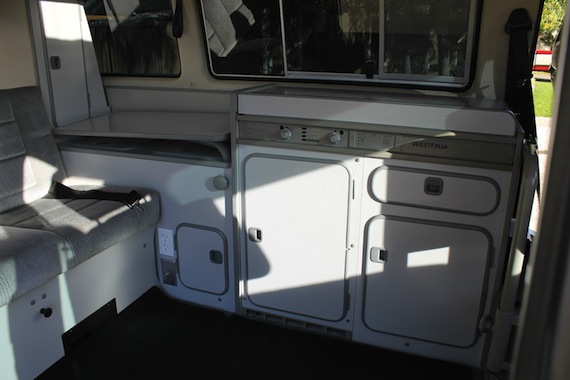 Year: 1987
Model: Vanagon Westfalia
Engine: 2.1 liter flat-4
Transmission: 4-speed manual
Mileage: 117,000 mi
Price: $32,000 Buy It Now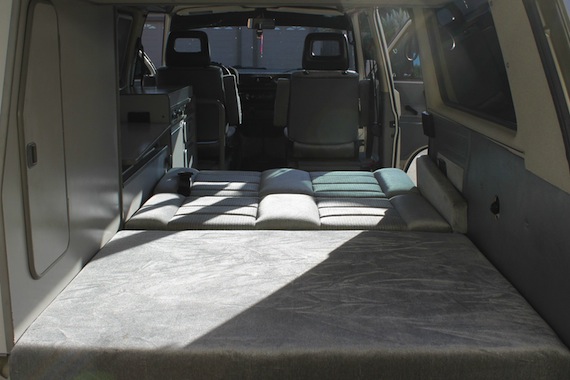 This 1987 VW Vanagon Westfalia is a gem. You will be hard pressed to find another one as clean and well cared-for. It has spent nearly all its life here in Arizona which accounts for it being completely rust-free. Every facet of the vehicle has been meticulously maintained inside and out and EVERYTHING works exactly the way it was designed to. The doors and hatch close quietly and effortlessly. The brand new Walker Quietflow muffler makes it purr like a kitten. Privacy tint and 360° curtains provide privacy and security. The A/C was converted to R134a May 2013. All glass is chip/crack-free and crystal clear. I am a professional detailer so you can rest assured I spared no effort nor expense in the regular maintenance as well as its preparation-for-sale of this vehicle.

There are no rips, tears or snags anywhere on any cloth or vinyl surface. All of the interior trim as well as the carpets are clean and sharp. The engine and transmission are strong and healthy. I travel on the freeway at 75+ MPH without hesitation and still have 1/3 of the pedal left. The brakes are about 80% life left and the Sumitomo tires are at about 30% wear. Aside from the stereo and speakers, everything inside is original and still looks crisp and new. Outside, I have taken the finish to a completely new level of shiny. Its finish is completely swirl-free and you can count the door dings and/or tiny chips literally on one hand. All of the seals and gaskets have been revitalized and moisturized eliminating any black transfer to you or cloths as well as keeping them healthy and crack-free. The fiberglass on the pop-top has been de-oxidized and treated to protect it from the elements as well as reduce the rate of oxidation. There are no cracks in any of the trim plastic (i.e., the dash, etc) nor are there any scratches, mars, chips, etc., in any of the cabinets and panels inside.

It's never been in an accident of any kind and overall, the van looks like it was just taken out of a time capsule, it's that clean. No dents, scratches or basically anything that could/would remotely detract from its excellent condition. It comes with a clean, clear title and has a clean Carfax as well.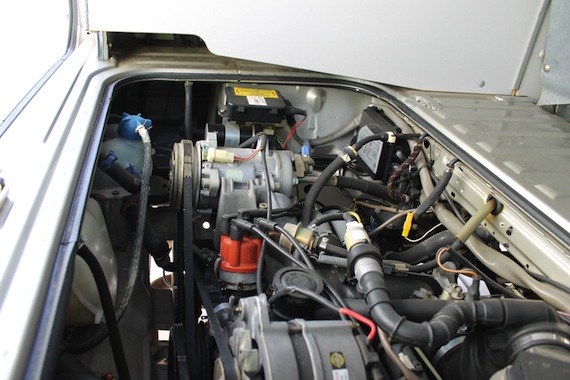 Not sure what's up with the Autocheck score, but worth a look. Beyond that, the silver on grey is a clean look, especially with some well-chosen wheels. South African headlamps and body-colored Carat bumpers would make step up the look a notch for me, but a van in that spec would also cost more. You can say $32k is too much for a Vanagon until your face is blue, but that would be ignorant. The desirability of these awesome machines makes this clean-and-standard Westy a good benchmark.
-NR