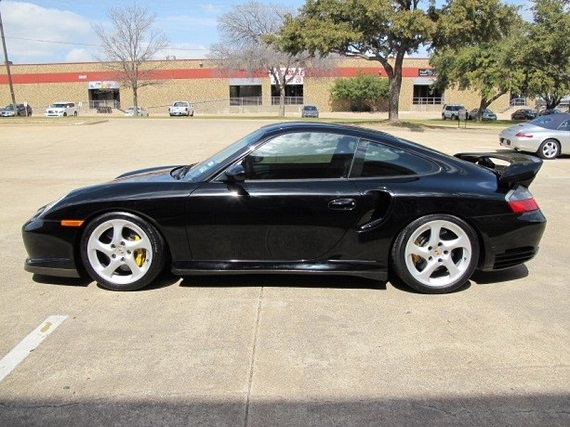 While the 911 Turbo doesn't garner many complaints, there is one that does come up: since the 993 it has only been available with all-wheel drive. Some feel that all-wheel drive lacks the purity of rear-wheel drive and for others it is simply a matter of the additional weight brought on by all-wheel drive. Thankfully, Porsche provided a solution: the GT2. The formula for the GT2 was somewhat simple: more power, less weight. Shedding the all-wheel-drive system in favor of rear-wheel drive took care of much of the weight savings, while also providing a dynamic balance that more closely resembled the ferocity of the earlier 911 Turbos. Improved suspension, chassis, and braking provided the necessary means to keep the car in line and in the end buyers had the ultimate 911. With the introduction of the GT3 for 996, the GT2 was no longer the center of Porsche's homologation efforts, but it nonetheless remained a track-focused variant of the 911 Turbo. Which brings us to the car featured here: a Black 2003 Porsche 911 GT2, located in Texas. With more than 26K miles, the mileage isn't low for a car like this, but it's hardly a high mileage vehicle either.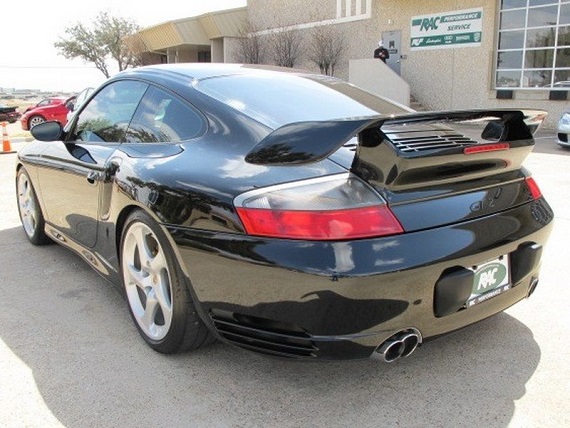 Year: 2003
Model: 911 GT2
Engine: 3.6 liter twin-turbocharged flat-6
Transmission: 6-speed manual
Mileage: 26,135 mi
Price: $69,900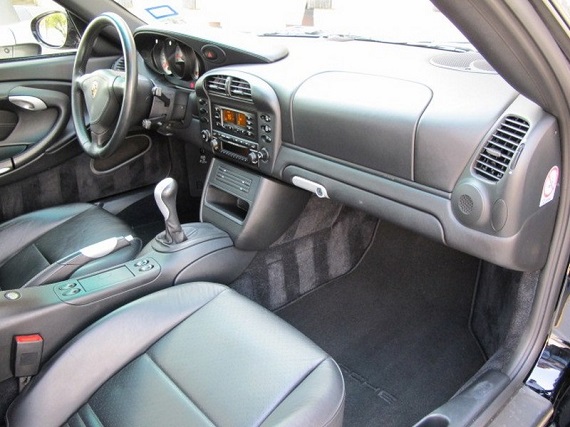 2003 Porsche 911 Carrera GT2
RAC Performance presents this 2003 Porsche 911 GT2!

This is a LOW MILEAGE, LOCALLY OWNED vehicle.

Factory Options on this GT2 include:

-3.6 Liter Flat-Six (485HP!)

-Rear Wheel Drive!

-Sport Seats

-6 Speed Manual

-Red Seat Belts

-and more!!!

Please Contact Sales for additional information: 214-269-1570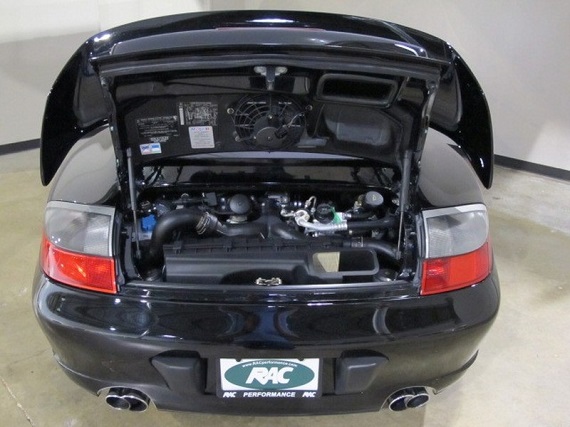 For your performance dollar this GT2 would be very tough to beat. The 996 in general has tended to be a nice value and that trend continues even with the ultimate performance version of the 911. It should be noted, this car does appear to have an accident history, and while the pictures don't show anything obvious prospective buyers would do well to have everything thoroughly checked out. Perhaps it's a minor issue and can be forgotten, perhaps it was something major. At the very least this car deserves consideration and even with some flaws could make for a great track car.
-Rob