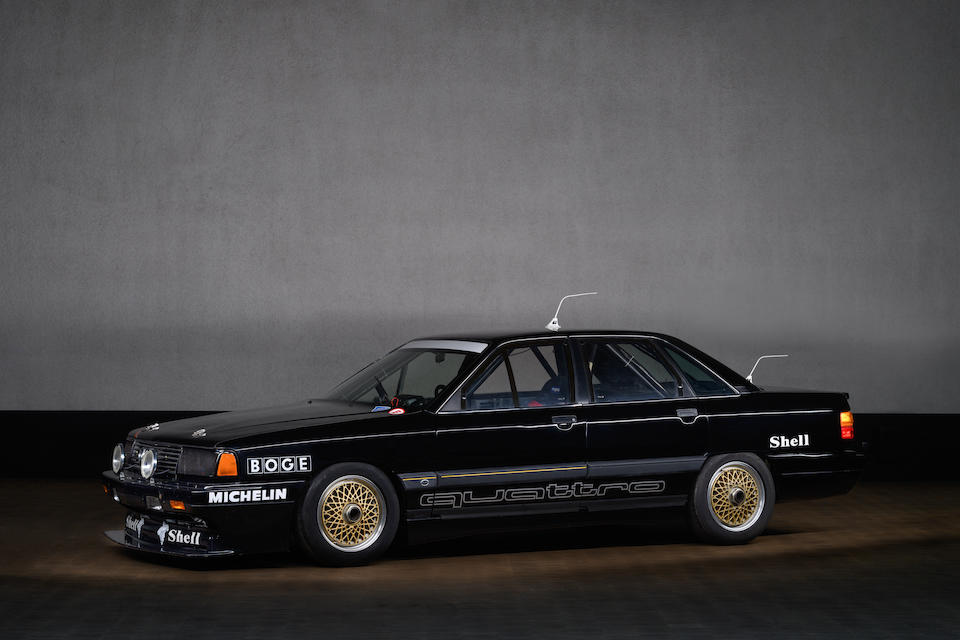 Back in 1986, Audi did something fairly unorthodox. It probably shouldn't have been particularly surprising coming from a company that had established a trend of unorthodox designs, but as the Group B era closed the company turned its attention to sedans. They ran a 200 quattro in Group A in 1986 with Hannu Mikkola, and the Finnish driver actually achieved his last podium in the same car in 1987. But it was with another famous racer that Audi made an even bigger splash in 1986. The company took a 200 that they rebadged as a 5000 and stripped it out, installed a racing suspension, a roll cage, kevlar body panels, and huge center-lock BBS wheels tucked under fender flares, and popped Bobby Unser in the driver's seat at Talladega. Of course, to go fast at the NASCAR track, Audi needed a serious motor – and a serious motor they had. Most would recognize the 2.2-liter displacement and inline-5 cylinder configuration, but the Talladega motor boasted a five-valve head – and effectively everything on it was unique compared to earlier Audi motors. It also had titanium connecting rods and pistons, ten fuel injectors, dry-sump lubrication, and 2.0 bar of maximum boost pressure. The result was around 650 horsepower – reliably – and it was no surprise that it pushed the relatively slippery Audi to an impressive 215 mph, with an average lap at 207 mph.
One lap was impressive, but Mercedes-Benz had famously lapped Nardò with its performance sedan – the 190E 2.3-16 – at over 150 mph for long distances. The company decided to give this a go, as well, and turned up in 1988 with no less than three Audi 200 quattros converted in a very similar way to the Talladega car, only one of which is claimed to have had the same 650 horsepower 5-valve motor. These cars did differ slightly; they had revised wheels and no flares to make them more aerodynamic, and auxiliary lighting was added as they were meant to run more than one lap…a lot more. They did not turn down performance, however, and on the more open Nardò test track the revised 200 hit an astonishing 400 km/h (248.5 mph). Even more impressive? Audi redesigned several maintenance aspects to allow them to do quick service – including the ability to do a driver change, swap wheels and tires, and change the engine oil AND refuel the 340 liter tank in 25 seconds. The result was amazing; Audi lapped the track for 500 miles at 324.509 km/h (201.6 mph) and did 1000 km at 326.403 km/h (202.8 mph). One car then crashed, and later another was destroyed. But the sole remaining record car – the most powerful of the trio with the 25-valve motor – is now for sale: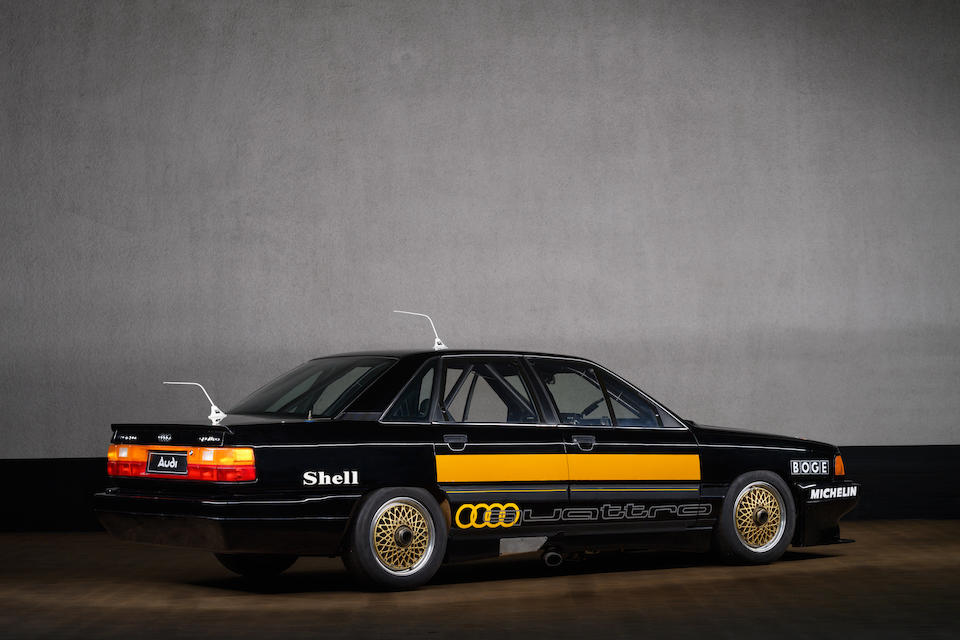 Year: 1988
Model: 200 quattro Nardò 6000
VIN: N6000/1
Engine: 2.2 liter turbocharged inline-5
Transmission: 5-speed manual
Mileage: Not many, but they were quick!
Location: Paris, France
Price: No Reserve Auction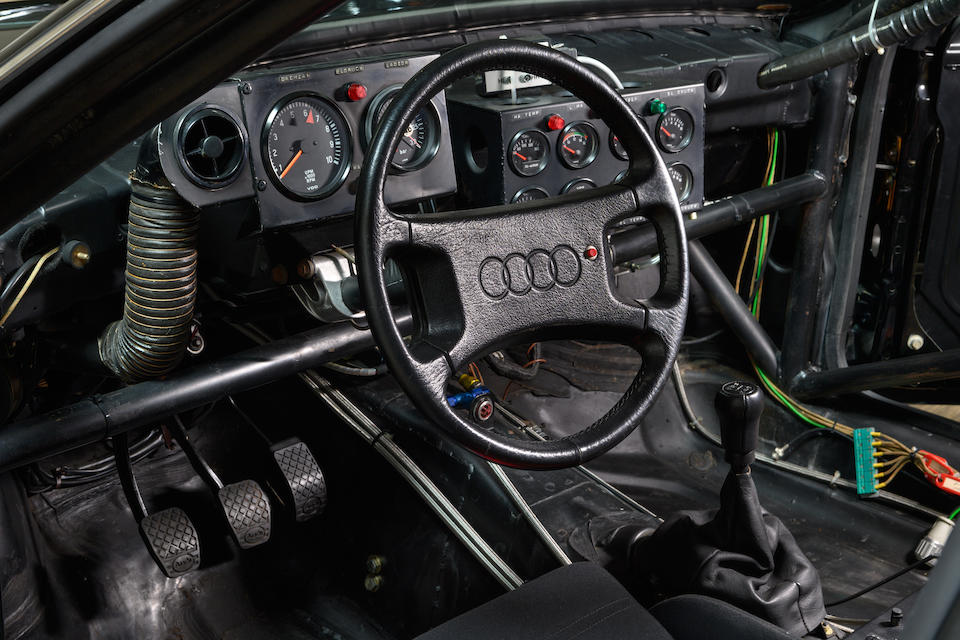 1988 Audi 200 Turbo Quattro 'Nardò 6000′ Speed Record Car
Chassis no. N6000/1

Capitalising on the outstanding success of its pioneering, five-cylinder, four-wheel-drive Quattro rally cars, Audi took up a new challenge in 1988: to break the speed records held by Mercedes-Benz's diesel-powered C111 experimental prototype since 1978. Three identical Audi 200 Quattro saloons were selected and specially prepared for the project, which was the brainchild of Audi CEO, Dr Ferdinand Piëch.

Featuring lightweight Kevlar aerodynamic modifications to the front and rear bodywork (lowering the drag coefficient to 0.27 Cd) and an aluminium roof and doors, these cars were powered by Audi's 2.2-litre inline five-cylinder engine, which in turbocharged and catalysed record-breaker form produced a maximum of 650bhp. Two of the cars were built with 20-valve engines while the other one – that offered here – had a 25-valve engine, as confirmed by Audi Sport's former Head of Engine Technology, Ulrich Baretzky. The car on offer is therefore unique. There was also a built-in roll cage and plastic side windows, while the wheels were of lightweight magnesium.

The Nardò Ring in southern Italy (formerly FIAT's test track) was chosen for the attempts on the 500km and 1,000km records, held by the C111 at 320.78km/h and 318.30km/h respectively. Audi's Quattro all-wheel-drive system had already proven itself in international rallying, and the aim of the Nardò exercise was to demonstrate its ability to sustain continuous loads at very high speeds on the road.

Audi's Head of Development Richard van Basshuysen directed proceedings at the 12.65km circular track, which took place from 1st to 4th April 1988. A team of 13 (mainly German) drivers had been recruited for the record attempt, while sponsorship came from Michelin, Shell, Boge, and Emitec. An extra-large (340-litre) fuel tank was installed, minimising the number of stops, which took only 25 seconds to replenish thanks to an aerospace quick-filler. To speed up wheel changes, the cars were equipped with a built-in, pneumatically operated jacking system, while the wheels themselves were secured by a single large-diameter nut, locked/unlocked by a pneumatic gun. A tyre pressure-monitoring system was used for increased safety. Drivers were in radio contact with the pits at all times, and the cars' vital functions were telemetrically monitored.

Two speed records were broken: 500km at 324.509km/h and 1,000km at 326.403km/h. Unfortunately, the attempt had to be abandoned when a puncture caused a crash (chassis N6000/2). Audi had been on course to break other records including the 30,000km mark at the time. Audi later sold the three record-breaking cars; two have since been destroyed, making this example, chassis number '1', the sole survivor.

One of the record-breaking drivers team was Dr Siegfried 'Sigi' Brunn, known as 'Germany's fastest dentist', who had begun averaging 350km/h after only three warm-up laps! Dr Brunn purchased this car from Audi following the successful record attempt. The current owner bought the Audi directly from Sigi Brunn. Some spare parts (wheels, new body panels, suspension) are available via separate negotiation after the sale if required. Not run since the 1990s, this car is one of the most important pieces of Audi's history to be offered for sale in recent years.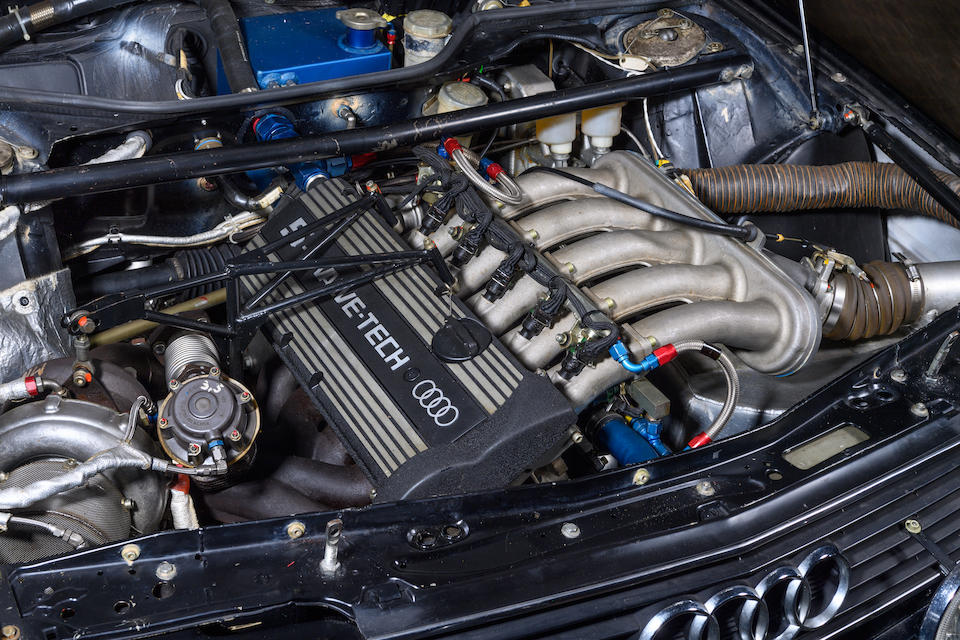 Chassis N6000/1 is probably one of the least-known big-body racing Audis, but it's pretty significant nonetheless. I love the details in these racing Type 44s and D11s – Audi famously left the wood trim in their DTM racers, and this example sports a standard steering wheel, shift knob, and production pedal covers. The car was restored by Brunn Racing, run by one of the original drivers, and is now offered at no reserve. Bonhams predicts that the car will bring perhaps half a million dollars; that seems perhaps a little ambitious given the limited market.
-Carter