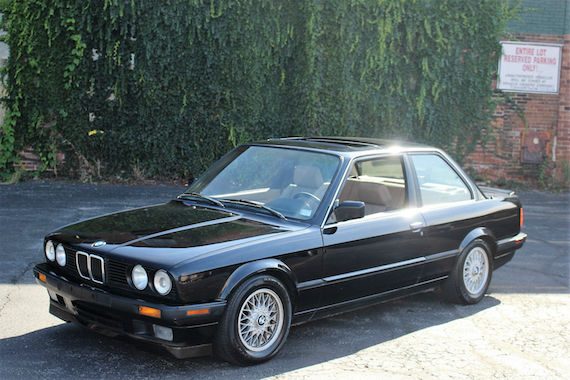 The E30 market is undoubtedly a little overheated. But it's not hard to see why these cars are so beloved, especially in the configuration seen here. With a tight, sorted chassis, willing six-cylinder motor that sends power to the back wheels, and a snick-snick manual gearbox, it has all the vital ingredients of an 80s German sporting coupe. Simple, fun, unadulterated. The Ultimate Driving Machine. And with high miles, this one may even be relatively affordable.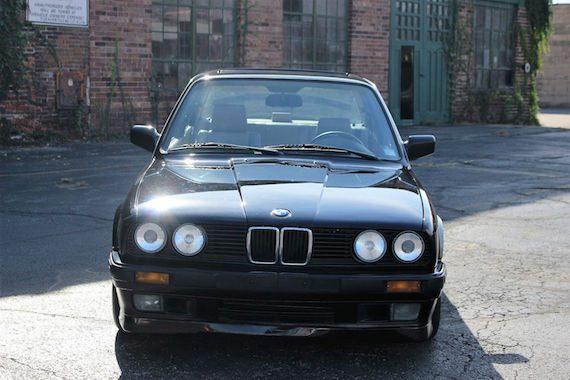 Year: 1988
Model: 325iS
Engine: 2.5 liter inline-6
Transmission: 5-speed manual
Mileage: 207,000 mi
Price: Reserve auction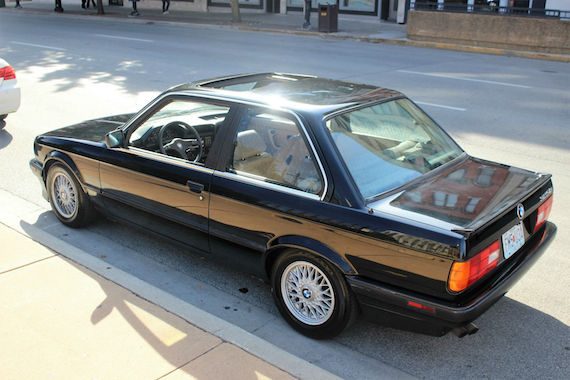 Selling a 1988 BMW 325is, e30. Manual Trans. This car is absolutely amazing and is a blast to drive. I have owned a lot of different bmws and several different e30s. This one is by far my favorite e30 ive ever had in my possession. This was originally a California car up until the mid 2000's. Has always been in the garage since traveling here to the Midwest. Everything on this car is documented and has been replaced over time and has receipts to show work done (nice large folder). The paint on this car for being almost 30yrs old looks amazing. If your looking for any kind of "older" bmw I would strongly consider buying this one for yourself. The car does have 207k miles. But as you can see below from everything that has been replaced this car drives ridiculously well and runs like a top. Don't let the mileage fool you at all. Ive seen POS e30 with 100k miles rusted all to hell and sound like crap. This car is neither of those.

The Good:
Items replace: "RARE Glass Sunroof", control arm bushings, ball joints, control arms, center support bearing, shifter kit/bushings, oil pan, gasket, timing belt kit, water pump, motor mounts, Ported Polished Head, Rockers, Competition Valve Job, Camshaft, Performance, Eurosport Module, U-joint, Guibo, Throw-out bearing, Rack & Pinion, Both front Wheel Bearings, Ground Control Caster Camber Plates, ground Control Coils, Koni single adjustable shocks, Strut Tower Bar, 14″ Wheels, Uncracked Dash. Fresh Oil less than 50miles on it changed on 11/29/2016. AC works, Heat works, Pop-out Rear windows

The bad: The front seats a comfortable but starting to "dry" out and starting to crack in places. The rear seat is fine. Missing the inside sunroof cover (sunroof headliner piece).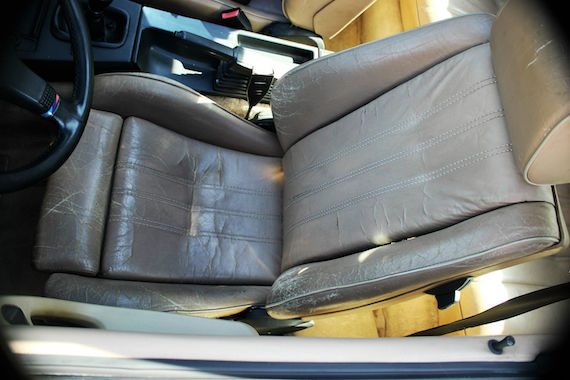 The lovely looking exterior on this '88 model belies the 207k miles on the odometer (though, as you can see, the driver's seat gives the game away). Looking freshly cleaned and detailed, the original black paint looks excellent in the pictures. The front end appears to have been cleaned up with the addition of ellipsoid headlights and a slimmer, plastic bumper from a later model, replacing the aluminum diving board bumper common to earlier models. Outside the car retains its original Schwarz color, and inside was originally optioned Natur leather. The car was also originally optioned with 209 Limited Slip, 226 Sport Suspension, 281 14×6.5″ BBS wheels, 324 front and rear spoilers, 401 and 410 electric sunroof and windows, 481 Sport Seats, 530 Air Conditioning, 540 Cruise Control, 551 On-board computer, and 708 M-Sport II steering wheel. While the front seats are apparently a bit scruffy, the rest of the interior is said to be in good shape. The seller lists a number of maintenance items that have been taken care of and he claims that the car runs and drives very well.
I wrote up a low mileage '87 model back in October which eventually sold for $15k. Given that this car has a lot more miles, I expect it will go for somewhere in the $7-8k region. While the photography is neat, an in-person inspection is called for to check that it is as nice in person as it looks online.
– Craig