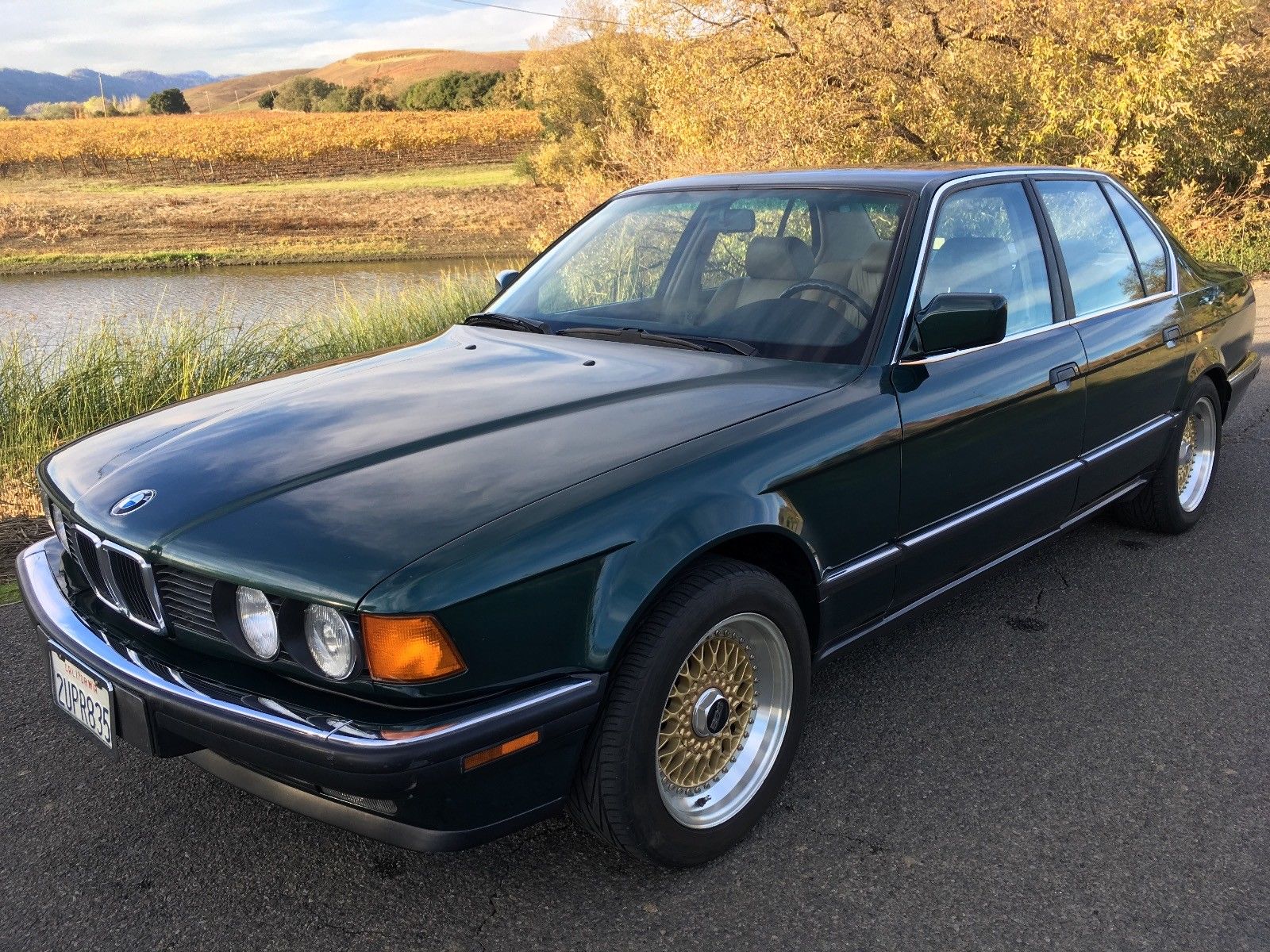 Update 4/20/2018 – the asking price of this neat 735i has dropped from $5,995 in December to just $3,995 today.
Following up on yesterday's Audi S8, I'm reminded just how good the 1990s were for large executive sedans when considering this E32. Sure, the W126 S-Class led the way in the mid-80s, with BMW and Audi playing catch-up. But catch-up they did, with the unorthodox V8 quattro and sporty, luxurious E32 7-series. Both models were followed up with improved models, too – the E38 and D2 are as much fan-favorites (if not moreso) than their predecessors. And while I'm not as much of a die-hard fan of the 3-pointed star, universally the W140 is seen as a worthy successor to the legendary flagship at Mercedes-Benz, too. All around, it was hard to go wrong with these super-executives in the 90s.
While I did own a V8 quattro and pine over the innovative Ingolstadter, my formative driving years were spent with an E32 in the household. It was a great car; the Claus Luthe styling was refined and carried the size and weight of the new 7 much better than the E23 did. It was more potent, too, with the punchy 3.5 liter M30 rated at 208 horsepower, while you could go upscale to the new 5.0 V12 750i kicking out 295 horses. Both could be specified in long wheel base, too – something Audi did pull off with the V8 quattro, but not for the U.S. market.
Yet, like the Audis, the large BMWs don't have quite the following or the market appeal of the Mercedes-Benz. Perhaps it's because they're more finicky, or that parts are harder to find. More likely, it was that they didn't have quite the same 'old money' buyers originally and were more disposable than the inheritance-quality Benz models. Certainly it's the case that in the economically hard times of the late 80s and early 90s, they just didn't sell as well as the competition. Those factors combine to make finding one like today's example extra special: