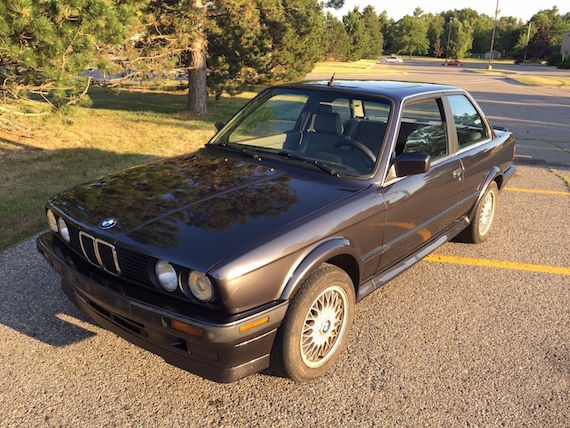 I'm always interested in clean examples of the 325ix. Rare to begin with, their all-road capability means they've often experienced crueler conditions than a standard E30. This example has covered an amazing 248k miles but is a hard-to-find manual coupe. The engine was replaced about 1k miles ago with another M20B25 that has 120k total miles but recently had a top end rebuild. The interior looks good all things considered, with cracked but not ripped seats and an intact dash. The exterior was recently repainted after the common rust areas were professionally repaired, letting the Delphin Gray give off its great subtle luster. With axles and other maintenance items done within the last 50k miles, this seems like the right kind of high-mileage car to pursue, especially given the rare specification.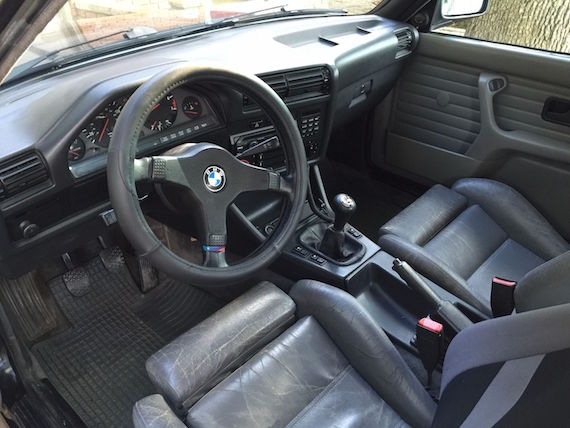 Year: 1988
Model: 325ix
Engine: 2.5 liter inline-6
Transmission: 5-speed manual
Mileage: 248,000 mi
Price: No-reserve Auction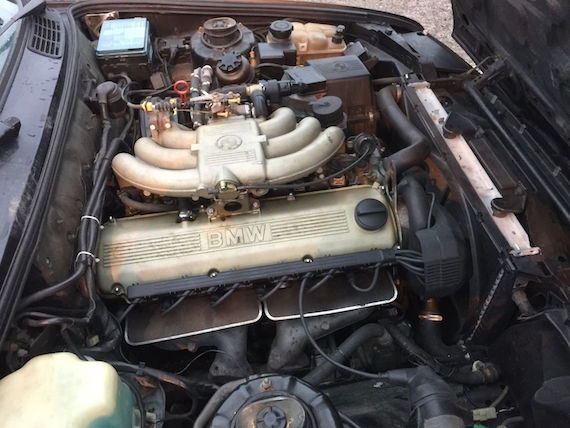 For sale is my 325ix. Its is in good working condition. Fresh Paint Job. Common rusted areas were rebuilt/repaired with sheet metal. Comes with original mesh wheels and a set of winter wheels and tires. The clutch is new. The Engine was replaced with a newer one (120k miles on engine) Head Rebuilt 1000 miles ago. The AWD system is fully functional. It has original OEM M-tech, M3 interior, M3 gauge cluster, sport suspension. Aftermarket items include short shifter, bilstein struts with OEM springs, beefier sway bars, sony stereo with JBL speakers. Well documented service history included, as well as many new spare parts. These are rare cars especially in coupe/manual trans.
All work performed proffesionally. Water pump and timing belt were done last year along with all engine seals and gaskets. Drive shaft splines have been lengthened. CV boots done 4 years ago and are in good condition. Axels done within the last 50k miles.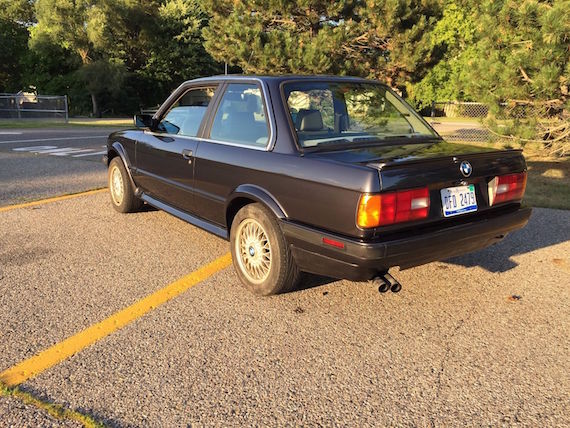 Drifting through Sno-Park lots in my truck has been fun this weekend, but I'm dying to try one of these little AWD monsters in the snow with some winter tires. It's having a hard time finding any bidders at the starting bid of $4,800, but it's a no-reserve auction. We've seen rough, high-mile E30s go for more than that before. Are people scared of the 4WD system? Considering the new motor, exterior, and significant maintenance, I think anything under $6k would be fair for a great manual, all-weather sports coupe while leaving some money for dealing with whatever issue a quarter of a million miles brings up next.
-NR