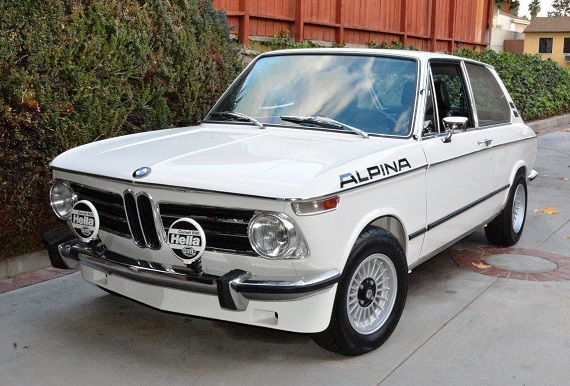 A few weeks ago I looked at a quite rare 2002tii Touring that was available for import from Europe. Uniquely styled and a very late production tii Touring, the seller was looking for around $35,000 plus importation fees – which, truth told, can get pricey. So, what about a resto-mod 1600 Touring that has been thoroughly upgraded with a 2 liter motor, 5-speed transmission, air conditioning and a helping of Alpina details for a few thousand dollars less?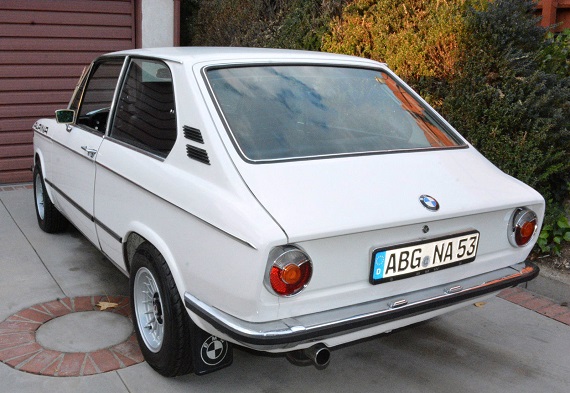 Year: 1973
Model: 1600 Touring
Engine: 2.0 liter inline-4
Transmission: 5-speed manual
Mileage: 81,656 mi
Price: $30,000 Buy It Now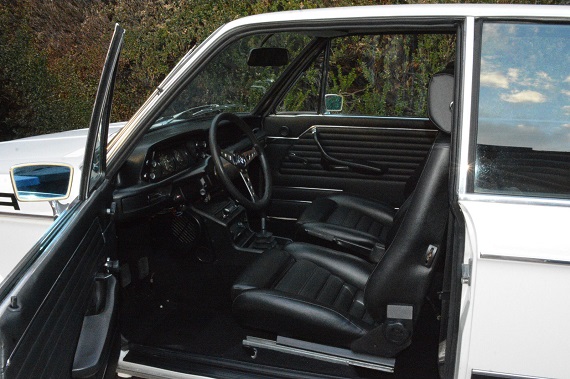 It cost $2000 to $4500, this quote is to register this car in California, California DMV requesting (SEE SCANNED LETTER FROM SACRAMENTO POSTED BELOW), this is a 1973 car which is exempt from emission and smog, but need inspection from an EPA station. There isn't much to do, it's the new law in California. Imported from Lebanon about 2 years and it's been sitting in my house in Burbank California since. I've owned this car for over 26 years.

I was quoted above mentioned fee by an independent DMV service, you could try to find better price, but I have no idea where else to go to get this done, however, it should cost normal fees for out of State buyers, I believe a bill of sale from me will do the job to register it in a different state. I have all correct documents presented to DMV, all in order.

OK, now about the car, this is a 1973 BMW 1600 Touring that was Alpina Cloned, car was totally disassembled, every bolt and nut in 1996, painted inside and outside and under coated to prevent rust, than garaged covered for over 12 years, has absolutely ZERO rust. 12 years later I decided to restore the car.

First, I had the car re-painted again, than a local BMW mechanic shop do all the power train part, good running 2.0l engine and a 5 speed transmission, new carburetors, than installed Custom console with an A/C unit from a 5 series car, 323i Factory Ricaro seats, many nice and rare accessories, exterior trim, moldings, seals, lights, Alpina wheels, new molded carpet, new original door panels, no expense was spared.

Than I decided to ship it to California. Driven less than 1 mile since been here, been sitting in my garage covered, no time to drive, enjoy or register.

Needs some tlc; tune up properly, gas tank or gas tank ear is leaking, battery area needs cleaning, minor paint touch ups, hatch lock (key issue), steering hub, seat knob, adjustments here and there all minor stuff.

Ask all your questions. I would appreciate serious inquiries only, and please bid accordingly.

A definite head turner and a show car. You are welcome to inspect it in person if you are near Burbank airport.

$2000 through PayPal end of auction and rest wire transfer. This car will be sold as is with no guarantees whatsoever.

All the best.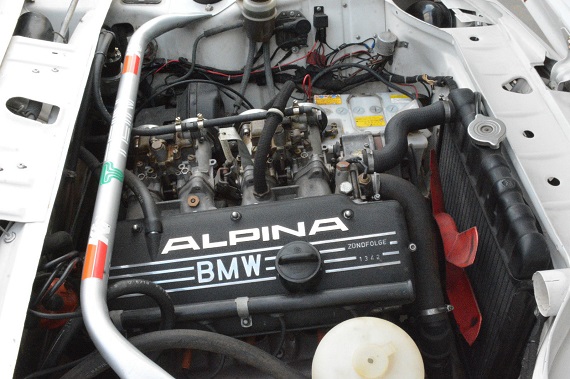 The upgrades on this car generally quite appealing, and from what's shown the restoration looks to be a very good driver/occasional show quality. It isn't a Concours example, but then it's not priced as one either, and the lack of originality makes it prohibitive to think of it as such. However, the 323i Recaros, 5-series air conditioning, 2 liter and 5-speed conversion, Alpina wheels and details all make it more appealing as an actual driver and it looks fantastic. There are some issues still to mount with getting the car actually registered – at least, in California. Other states may be much less of a concern, and with the supporting legal importation documentation I bet you wouldn't have a problem getting this car registered in Maine, for example. There's some investigation to do here to make sure all is on the up-and-up, but overall this looks like a well presented example of a rare car – 1600 Tourings are even more rare than 2002tii Tourings, with a total of 4,379 produced. This car's VIN places it as produced in 1972 for the 1973 model year, one of 2,341 such examples. How many are left today? Probably far fewer, and certainly not many in the U.S.. As with the 2002tii Touring, if you want to stand apart in the classic BMW crowd today, this is a reasonably affordable way!
-Carter