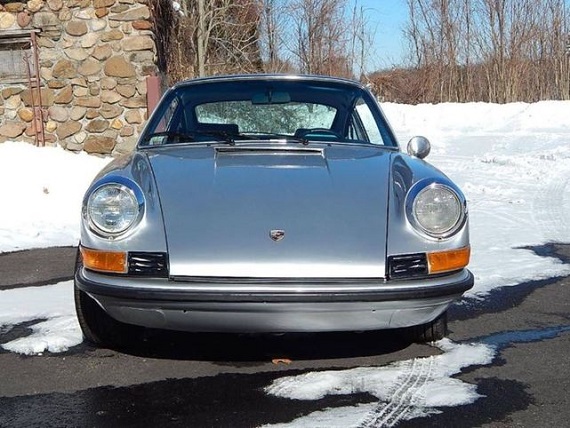 Pretty much every car we feature at GCFSB has some sort of striking feature that has compelled us to pay more attention to that car over and above the many others for sale. Those sort of interesting features are pretty wide-ranging: rare colors, rare options, rare models, low mileage, or superb condition. There is one other category that occasionally attracts our notice: price. Of course, with price there is always a caveat: there is usually a reason for a low price. However, now and then we come across a car that simply seems to be priced quite well and for that reason alone we take notice since some of those cars make for the most possibilities for our readers. For many, these prices make these cars obtainable and, perhaps just as important, it makes them driveable. This is especially the case with air-cooled 911s as many of the early models have reached pricing that makes it very difficult to really enjoy the car. You're always worried about depreciation or the idiot who isn't paying attention ruining your dream car. All of this serves as a long introduction to the car we see here: a Silver over Black 1971 Porsche 911T, located in Charlotte, NC, with 81,000 miles on it. And it has an asking price below $40K. For a long-hood 911 that's one of the lowest prices we've come across for a car that actually appears in pretty standard condition.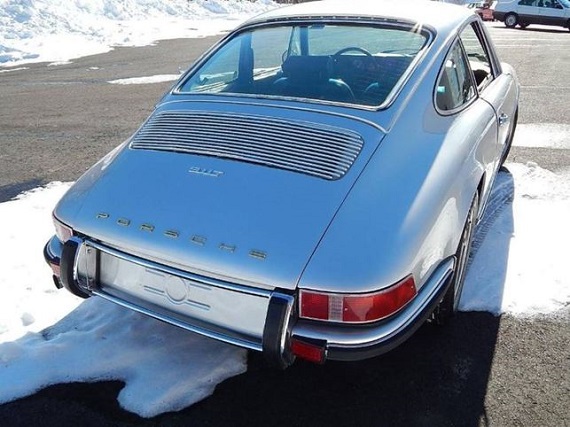 Year: 1971
Model: 911T
Engine: 2.2 liter flat-6
Transmission: 5-speed manual
Mileage: 81,000 mi
Price: $37,400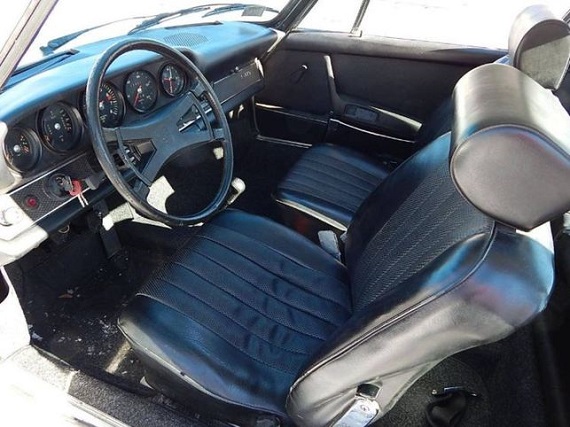 This 1971 Porsche 911T Coupe is a California car. Matching numbers, transmission and original colors – Chassis no. 9111100XXX, Engine no. 6117XXX. This 911 has a Certificate of Authenticity from Porsche. It has a 6-cylinder engine with 5-speed manual transmission. Engine compartment and underneath are beautifully detailed. The car has never had rust and all panels are original. Its a straight, clean and solid driver $37400. Available options;
-US Equipment
-Tinted Wind-shield
-Comfort Equipment
-Leather Steering Wheel
-Michelin Tires
– Original jack, books, services records, clean California title and spare.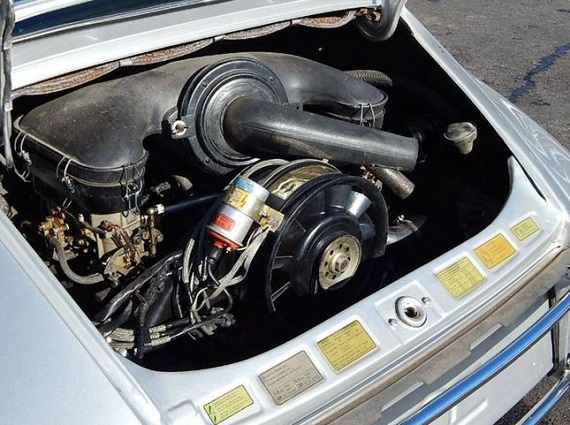 I will readily admit that there isn't much exciting about this 911T. It's the entry-level 911 of its day in the not-always-exciting combination of Silver over Black. The mileage is certainly quite reasonable for its age and of course it has that original pre-impact-bumper design that really showcases the 911's shape. As I said above, this really is about the price and the opportunity to own one of these vintage Porsches without having to shell out too much money. There's certainly some legwork to be done by any interested party as you'll want to make sure that the low price isn't due to poor mechanical condition. But for those interested in originality it is stated to be matching numbers and its original colors, factors that should insure that this 911T's value remains at or above this level for the foreseeable future.
-Rob