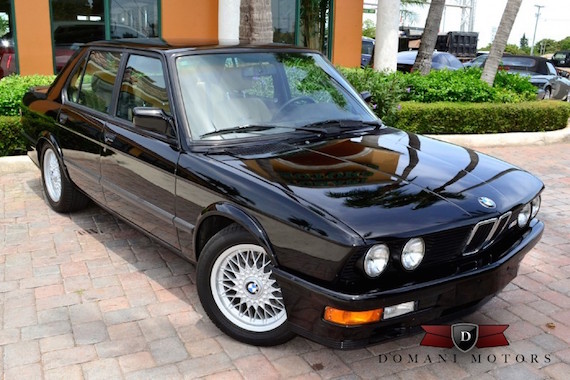 The 1988 BMW M5 we featured last month did not sell at an ask of almost $70,000. Now the seller has reduced the price by $5,000. Are we closer to the mark or perhaps testing the parameters of the current market?
The below post originally appeared on our site July 18, 2015:
Taking my M5 to Yosemite this weekend is about all that's gotten me through a brutal work week. Pretty drives in my E28 have been too few and far between recently, but the flip side is they turn a weekend into a real vacation and a long drive to meet friends into an adventure of its own. Carter and a reader have recently referred to the growing interest and values of E28s, and even though mine isn't perfect, I'm glad I got it when I did. This gorgeous M5 has just 62k miles – finding any under 100k is a pretty steep challenge these days. It also has a nicely done Euro bumper conversion, but surprisingly retains its US headlights. All looks accordingly clean and perfect, but the seller is high-balling just about everyone with a nearly $70k asking price.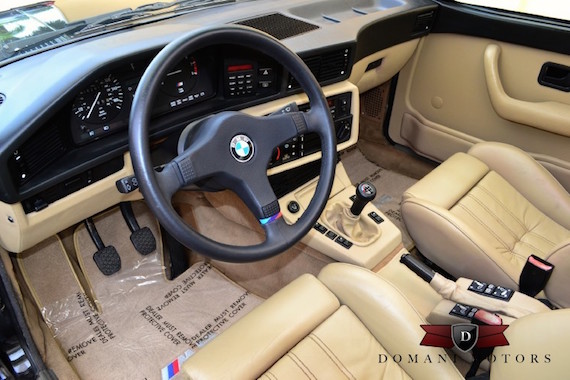 Year: 1988
Model: M5
Engine: 3.5 liter inline-6
Transmission: 5-speed manual
Mileage: 62,811 mi
Price: $64,900 Buy It Now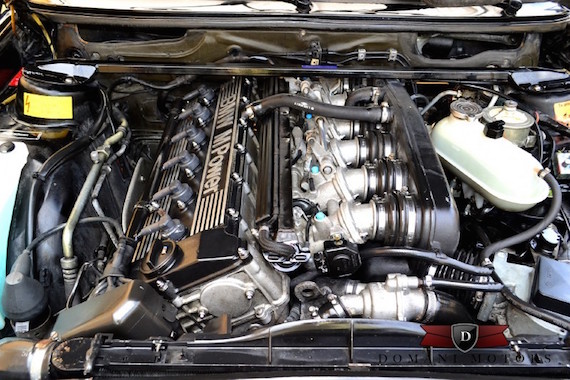 1988 BMW M3 (E28)
3.5 Liter, 256hp, Inline 6 Cylinder

5 Speed Manual, 16″X7.5″ Alloy Wheels, Leather, Air Conditioning, Power Windows, Power Sunroof, Power Seats, Cruise Control, On-Board Computer, Central Locking and Shadow-line Trim.

The 1988 E28 series of the M5 remains among the rarest regular production BMW Motorsport cars – after the BMW M1 (456 units). The M5 was a hand-built vehicle designed to be the fastest production sedan of it's time. These vehicle only came in one color combination which was Jet Black over Tan leather. Only 2,191 E28 M5's were produced worldwide over a three year period. This makes this a very rare and highly collectible BMW.

This particular M5 is a very nice example that came to us locally. This beauty has recently been to our local BMW dealership and had over $7k worth of service work performed to make sure that this one will need nothing. You can buy this M5 with confidence. The rarity and collectiblity of this BMW will give you the advantage of being able to drive it and still have a solid investment.

Buy this M5 before it goes up even more in value!!!

If you are looking for a M5 that needs nothing but a new owner, with a recent full service, look no further, this is the BMW for you. Please call or email us immediately!!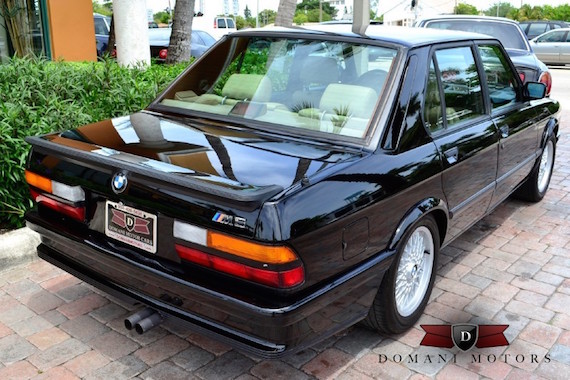 Now, the "find another one" argument is strong with this one, but if you're looking for an investment-grade Bimmer, there are a few counterpoints that should not be overlooked. The biggest is that you could get a 60k-mile E30 M3 for less than this (though not much), and it will certainly appreciate more and quicker. Secondly, it's not completely original, which always strikes me as a big knock against these low-mileage creampuffs. If you want to blow a lot of money on a US M5 to put in your climate-controlled warehouse, get one that is a correct time capsule. If you love the small Euro bumper look, either import one or do the conversion.
Even as someone who stands to benefit from rising values, moonshots like this annoy me. It's a beautiful car that should certainly be worshipped, but this is tens of thousands of dollars too expensive at this point in the E28 M5's appreciation.
-NR