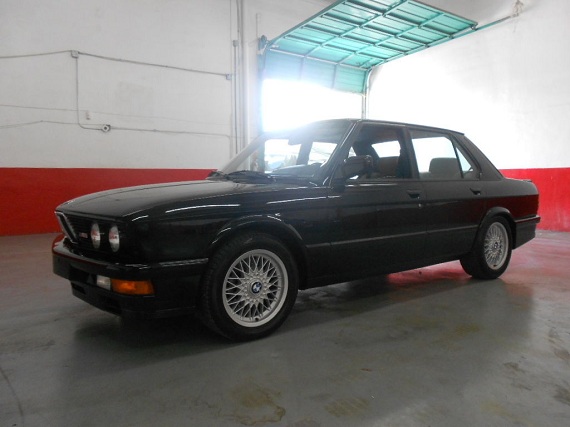 When it comes to fan favorites, few cars tick the right boxes like the original M5. It has a mystique about it that really sets it apart from even its M siblings, as if it were somehow made from a different mold than the M3 and M6. Coupling a great shape, excellent driving characteristics and one of the most dynamic inline-6s ever made, the M5 was the stuff of legend right from launch. That's why it's particularly puzzling that it has not gained the star power of the M3 or M6; true, the M3 had a much more substantial racing history – but it's quite hard to say that it would put a bigger smile on your face than the M5 would. Every one-ramp and exit ramp becomes an opportunity to get that rear end to step out just a bit; it's so easy to catch, it almost feels like it was designed to drive at a 10% slip angle. I remember the first time I climbed behind the wheel of my father's M5 – I felt like I was on top of the world. There was a ferocity to the way the needle climbed the tachometer coupled with a raw scream from the S38 that few cars I've driven since have been able to match – it was worthy of instant goosebumps. I've driven faster cars – much faster cars – but the M5 feels special in ways they just don't: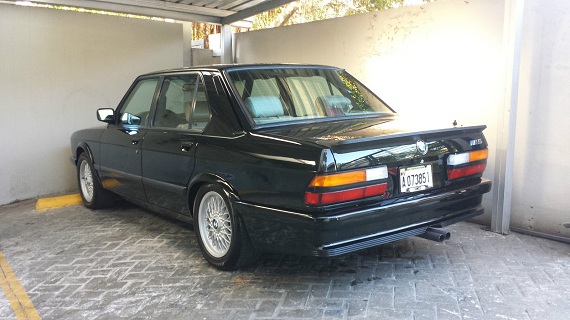 Year: 1988
Model: M5
Engine: 3.5 liter inline-6
Transmission: 5-speed manual
Mileage: 61,855 mi
Price: No Reserve Auction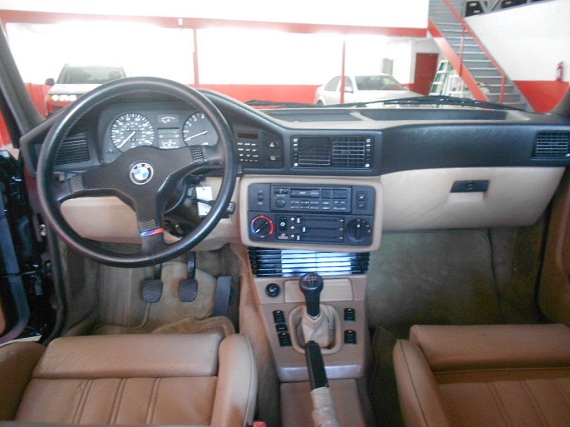 the e28 m5 still considered the father of the m power this one rare but attainable beast , this is a real bavarian collectible car the m5 was the first out and out hand built m power .in the US at the begining was 500 were to be imported originally at the bumpers and various changes eventually 1235 made it across the atlantic we are talking a real collector car
the original wolf in sheeps clothing.the m5 was a formal sedan that could hang with sports cars its was available for one year only in one color black for the US market

about my car . we are talking a rust free car with crack free dashboard in excellent condition with 61,855 original miles and finally a PPG paint restoration job with AWSOME FINISH. this car has belonged only to one family it was purchased in 1988 by my uncle a prestigious doctor in new jersey and immediately he sent the car to dominican republic where he has his vacation house. the car has always been kept in a garage. the car has received requeride maintenance, years later the car was purchased by my other uncle an old bimmer enthusiast.
both owners are 65 and 63 years old respectively

the car have perfect paint , completely restored with ppg paint with the same oem color code with a highly quality proffesional paint job was done. we decided to restore the paint cause it was the original one and we want to restore the paint, the car don t have any accidents any rust .
the results were excellent, the car has an awsome finish , the car have 61,855 miles , every is working and original the car is easy to drive , it runs smooth and gentle, we decided to change the US spec bumpers for the Euro spec ones that looks much better, expensive upgrade , the car have the florida title

last repair and parts change
new euro front bumpers with all hardawre
new euro rear bumpers with all hardware
euro M tech front spoiler
euro M tech rear spoiler
euro Mtech fenders archs 4
new oem m5 exhaust part no 18101310536 bought at maximillian importing company , no more than 1500 miles
new oem hella tailights
New B pillar due the old one had a little scratch
new door sealing all 4, front driver and passenger and rear driver and passenger parts 51211874878,51211874877,51221874880
front srut bar made by mason engineer specialist at suspension
new front bilstein shocks almost 500 miles since changes
new floor mats beige with bmw monogram
Super rare motorports door handle
new fog lights
new yellow turn signal light
and new m tech spoiler covers
new complete leather shift boot oem m5 leather boot walk nappa naturr part 25112230215
new oem hood and trunk bmw emblem

please any question just ask, and please just serius bidders, thanks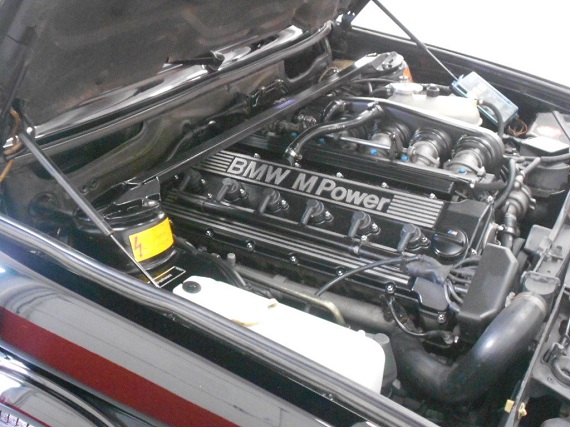 This certainly looks like an excellent example, certainly far above the average condition we see. A large amount of that is likely due to the lower miles, but then this car has also undergone a fairly extensive refit of newer parts and M-Tech pieces, coupled with Euro bumpers. The result is pretty stunning in the photos, though the closeup of the door handle reveals there is a fair amount of orange peel in the paint. Still, going through the bumper conversion and M-Tech pieces alone will set you back the best part of half the current asking price of the entire car, which currently sits with no reserve and no bids at what seems like a low $20,000. I wouldn't be surprised at all to see the car disappear before the end of the auction if bidding doesn't go the way of the seller; if a PPI checks out that the S38 is indeed in good shape, this is one of the best examples that we've seen come to market and should top Hagerty's top value at $25,000 or more. That would get you a rather middle of the pack E30 these days and very little 911 – and this is a car certainly worthy of being in their company.
-Carter