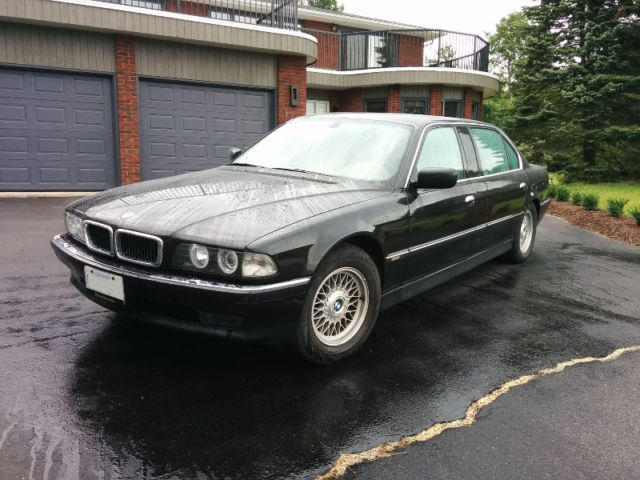 BMW has traditionally taken large measures to set its biggest sedan platform apart. In the case of the first 7, the E23, BMW offered an ultra-luxury oriented version replete with full leather accoutrements inside. Dubbed the "L7″, it was an expensive and very exclusive model. When BMW moved on to the E32, it distinguished the large lineup with an extended wheelbase model which added 5" of legroom. This matched the long standard extended wheelbase S-Class models, but Audi had outdone BMW and Mercedes-Benz with their D11 chassis Lang V8 quattro, which added a full foot (30 cm) to the wheelbase of the normal V8 quattro. Having also stepped up the motor in the E32 to the double-six 5 liter M70 V12, BMW was left with a few options when it came to the next 7; they took all of these items and combined them into one ultra-luxurious, ultra-long wheelbase 750iL: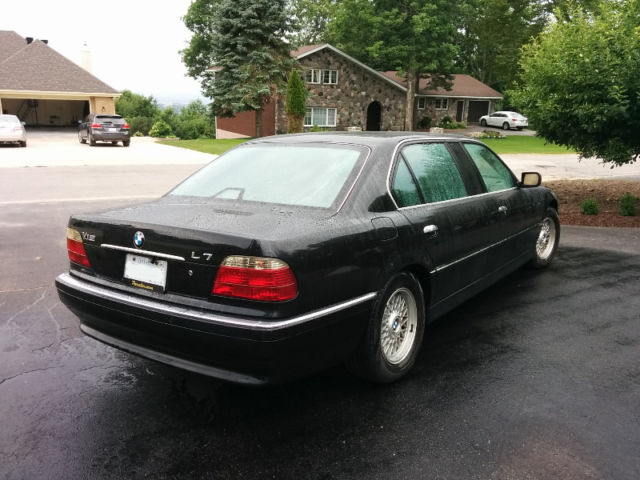 Year: 1997
Model: L7
Engine: 5.4 liter V12
Transmission: 5-speed automatic
Mileage: 74,500 km (46,292 mi)
Price: $20,000 CAN ($15,255 today)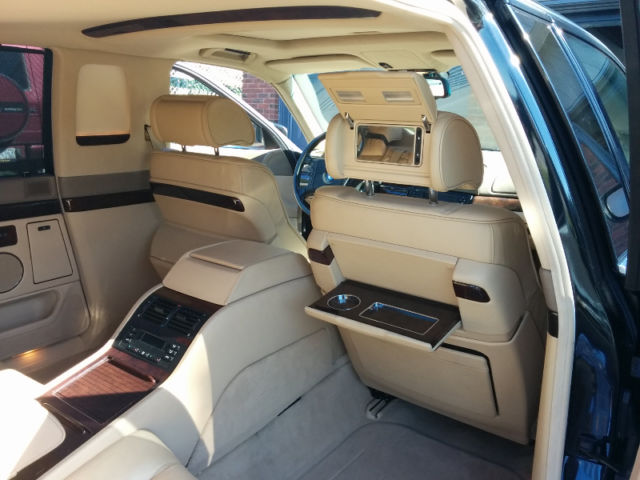 Very rare E38 L7. Only 899 made and as far as I know this is the only one in North America. Based on the 750iL, the wheelbase was lengthened an extra 25cm, all added to the rear seat legroom.

Car is in excellent condition mechanically and aesthetically. I imported the car from Japan in early 2014 because of the low mileage and solid body and interior. Fully loaded with all the usual power features plus park distance control (PDC), electronic stability control (ESC), Mark III navigation system with 16×9 screen, rain-sensing wiper control, power headrests, and heated seats. Rear-seat features include HVAC controls, audio controls, dual vanity mirrors, fold-down mini picnic table, stowable writing tablet, VHS video cassette player and removable footrests.

The V12 engine is smooth and powerful. The body has no rust. Air conditioning in the rear blows very cold, in the front blows mildly cool. No dead pixels on any screens. The paint is 7/10 with a few faded spots. The leather seats and doors and 9/10 with only the driver's door showing some wear. Two sets of alloys with winter and summer tires. Suspension will likely need a refresh in the next couple of years. Headliner is sagging in the rear.

Work done to the car since I've had it includes:
-control arms front and rear
-brake pads, rotors and sensors
-ignition switch
-install Xenon angel eye headlights
-support arms

I love this car (and it is terrific at holding the baby seat in the back – no need to scrunch the front seat forward) but I've got too many vehicles and some of them need to go.

More pictures here: https://www.dropbox.com/sh/ua6x7ty0qaiuulx/AAA00jhBNMQ-A79MPohkZ2CWa?dl=0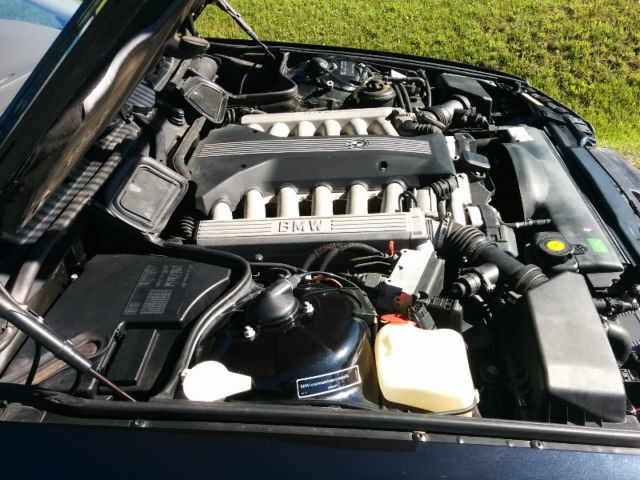 Though the 25 cm addition was 2″ shorter than what Audi had added, BMW trumped the Lang V8 quattro with plenty of luxury and even more power. The engine was the standard M73 5.4 V12; already a rare option in normal "iL" guise, it was the sole option for the L7. Power was a silky smooth 322 horsepower routed only through a 5-speed automatic. But this car, with it's obvious additional weight and super long wheelbase, wasn't about tearing through the twisties. This was a private jet for the road, with rear power reclining seats, refrigerator, separate heating and cooling controls and of course in-flight entertainment. If you've ever been upgraded on a long flight and you're even somewhat tall, that legroom perhaps even more luxurious than the full leather interior or all of the electronic gismos. It's something that was prized in the two primary markets of these long-wheelbase cars; Southeast Asia and the Middle East. That makes the L7 a rare sight in the Americas, and the seller of this example claims it may be the only one in North America. It's classic metallic black with tan leather is warmer than the black over grey example Paul looked at last fall, and overall condition appears to be very good to excellent. Mileage is quite low and with recent maintenance, this looks like a great example to consider if you like the luxury of length. For U.S. fans, it'll be a hard import but this very exclusive sedan is always going be one of just a few cruising around. If you want to make a splash at the local BMW event and want to go in a very different direction than the typical E30 market, this would certainly do the trick. Go ahead, let your friends drive it there; the backseat is where this car is really special, after all. Or you could look at this super sedan as an incredible value for a tremendous amount of German style and luxury. Sure, the 750 doesn't have the reputation of being the cheapest car to run out there, but then neither do Learjets – and you certainly can't buy one of those for 20 grand!
You can contact the seller if you're interested directly at admin@bimmerhead.com.
-Carter