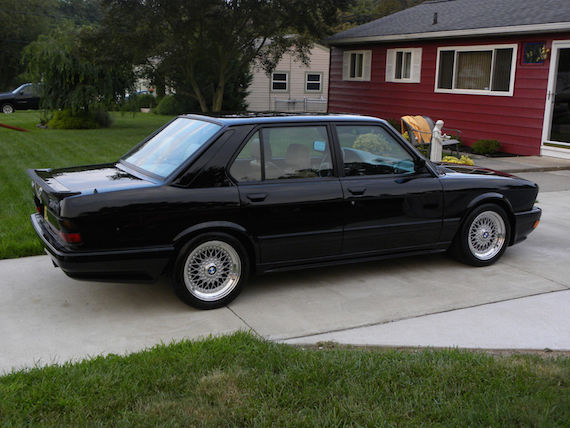 This E28 M5 was the car Dinan used for R&D to create their own modifications to supplement BMW's upgrades to the platform. Not only does that make it a cool piece of American tuner history, but it clears the air of any pretension or garage-queeniness. This M5 has been used and worked on from the get-go. That makes things like the Euro bumpers, recovered seats (now without heat), and early engine rebuild (likely due to the early testing?) not as big of issues. It's a very clean and good-looking M5 with a fun – if not flawless – history. Even with over 100k miles and bumper conversions, clean E28 M5s have been garnering some serious attention and money. A colorful but respectful past just seems like more of an excuse to drive a great M5 if you can afford it.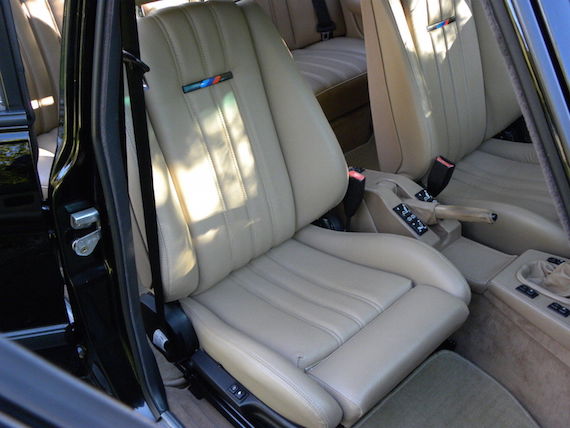 Year: 1988
Model: M5
Engine: 3.5 liter inline-6
Transmission: 5-speed manual
Mileage: 121,000 mi
Price: Reserve auction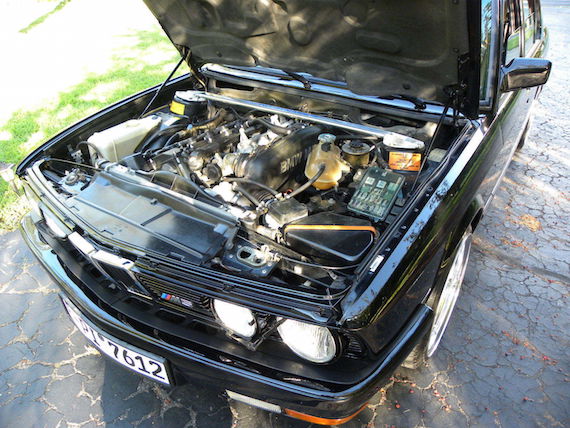 FIRST THANKS FOR LOOKING. THIS FINE AUTO WILL BE AT THE BIMMERFEST EAST AUG 15 2015 FOR INSPECTION AND OR DELIVERY.

This well cared for adult owned and operated bmw m5 is just what you see in the documents and the pictures. This M5 was the test bed car that was used to develop the upgrades for the m5 by dinan motorsports back in 1988. This has been verified. Compression and leak down test done and well within limits. Documents on hand for your review. Front seats recovered in leather. As a result of the front seat recover there is no front seat heat. Cold AC. Great heat. This car runs very very well. No accidents in its history. This car gets driven very little and is always garaged. This car will come with the set of wheels that you choose. The custom set on the car or a set of style 5 bmw wheels. This is a non smoker auto. The leather on the hand brake can use some updating. The front and rear bumpers have been changed to smooth out the look of the car. The brake reservoir and seals are new. ATE super blue brake fluid was used. flush and fill. The dash is also perfect and ner new. The invoice for Dinan are 25,230.42. AE performance 25,406.59. Misc. 4,250.45. Current rebuild was done at 108,284 miles in 12/13/03 Call mike 6092345680 FOR ANY AND ALL QUESTION. Please no test drives or tire kickers. Serious bidders only.

There are two sets of wheels BBS style 5 225-45-17 less than 1k on them and in perfect shape. The other set is BBS rs 211 16 upgrade to 18 tires les than 500 miles on them. Depending on the final auction price the winner may get both sets of wheels.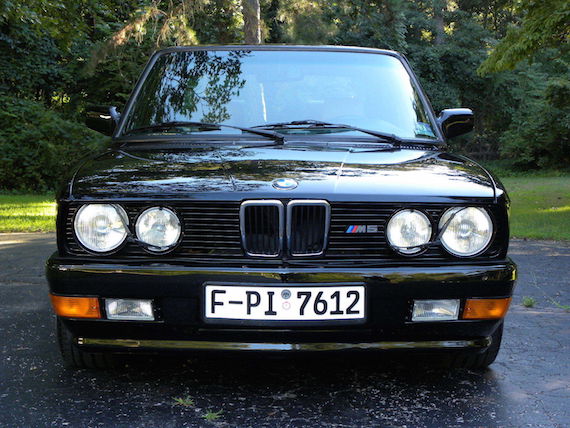 Mixed in amongst the heavy documentation is the original window sticker with its 10/19 City/Highway gas mileage ratings… UFFDA. It's hard to keep your right foot out of the S38 anyway, and I'm sure even more so with plenty of Dinan goodies. The steering wheel as well as the rims aren't exactly for me, but neither stop this from being an extremely attractive M5. Drive hard, turn heads, win car shows, and smile every time you walk through your garage – seems like enough incentive to me to rationalize getting in on the E28 M5 game while you still can.
-NR