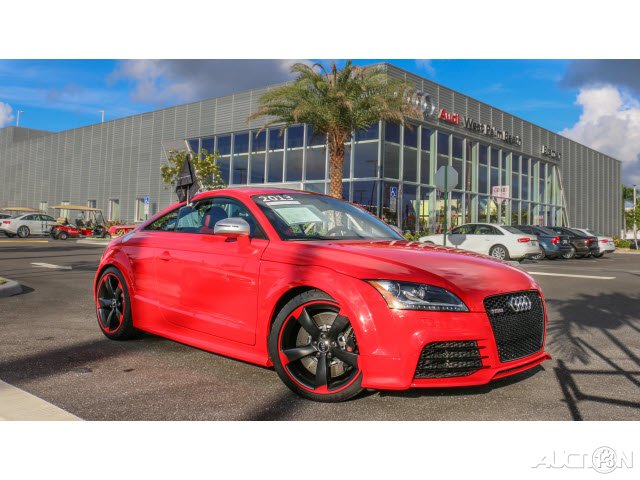 There are two ways to look at the TT RS. Either it's a very expensive and over complicated Golf, or it's a really cheap Porsche. Which camp you fall in to probably relates back to your general feelings about Audi's engineering and platforms, but the VAG group has done a masterful job of filling nearly every conceivable niche with a specific model which suits the needs of a seemingly minuscule group of buyers. Consider, for just a moment, the number of 911 variants that Porsche offers. Not including color and interior variations (and forget Porsche's individual program for a second), there are 21 variants of the 911 for sale in the U.S. right now. 21. That's nuts. But that's about on par with what Volkswagen has done with the Golf – producing not only the many Golf models, but also the Golf-based Jetta, A3, S3, Q3, Tiguan, Touran, Passat, several European Skodas, Seats, and – of course – the Audi TT. But while there are hot versions of the Golf available in a few different flavors, Audi took the TT RS to the next level, replacing the typical 2.0T motor with a 2.5 liter turbocharged inline-5 that hearkened back to the great 1980s designs. Sure, the motor was now transverse, and you can complain about that all you'd like. But the performance of the TT RS is undeniable – 0-60 in 3.6 seconds (with the DSG box), nearly 1 g on the skidpad and seemingly endless acceleration up to 175 m.p.h. from the 360 horsepower 5-pot. And, all of this was available for around $60,000. You also got a revised exterior with go-faster grills and plenty of special looking accents both inside and out. With only around 1,000 imported, exclusivity was guaranteed and these TT RSs are fan favorites already that are likely to retain a strong value in the marketplace: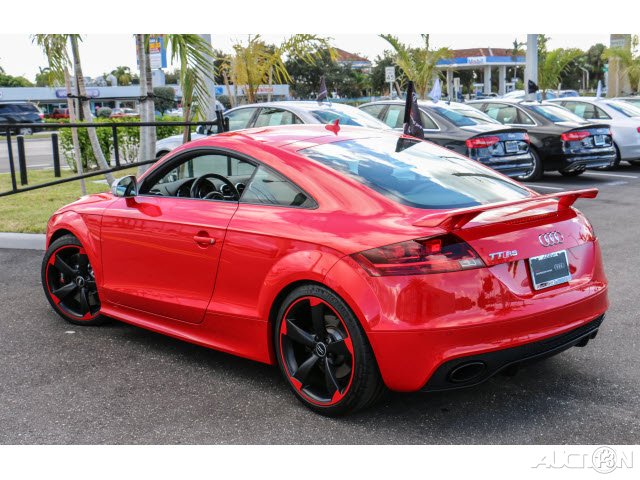 Year: 2013
Model: TT RS
Engine: 2.5 liter turbocharged inline-5
Transmission: 6-speed manual
Mileage: 24,910 mi
Price: $49,875 Buy It Now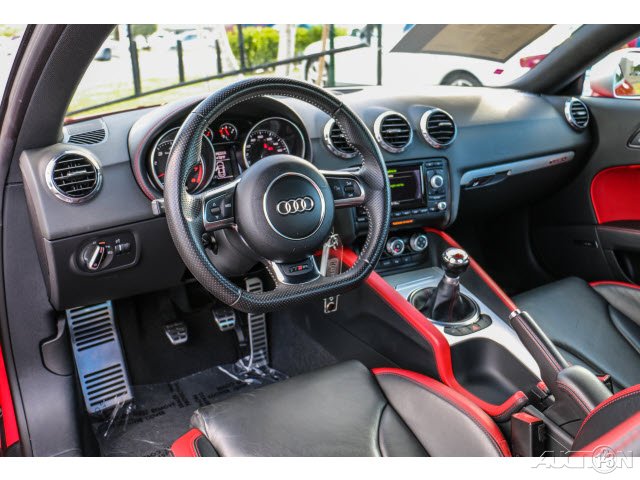 The Audi TT takes its name from the successful motor racing tradition of NSU in the British Isle of Man TT (Tourist Trophy) motorcycle race.The TT RS has a new short-shift close-ratio six-speed manual transmission, and like all "RS" models, is only available with Audi's 'trademark' Quattro four-wheel-drive system, with the TT RS using a specially adapted version of the latest generation multi-plate clutch from Haldex Traction. Additions to the quattro system include a constant velocity joint before the cardan propeller shaft, and a compact rear-axle differential – upgraded to cope with the increased torque from the five-cylinder turbo engine.

The Misano Red 2013 Audi TT RS is built around a 2.5L 5 cylinder Turbocharge engine that produces an impressive 360 horsepower and 343 ft lbs of torque. It offers a premier driving experience by giving the driver more control over the vehicle with a 6 speed manual transmission. this vehicle is an Audi Exclusive edition meaning it has a red and black interior color combination exclusive to just a few other TT RS vehicles in existence. It also offers an Audi Navigation/GPS system with real time traffic, a Bose sound system and adaptive headlights.

At Audi West Palm Beach, We promise to provide you a tailor made luxury automotive experience not found anywhere. Audi West Palm has been serving South Florida and beyond for more than 20 years as an authorized Audi location based in West Palm Beach, FL. Our professional, highly-trained staff values your time, and is committed to ensuring you find the most suitable new or used luxury vehicle for your lifestyle.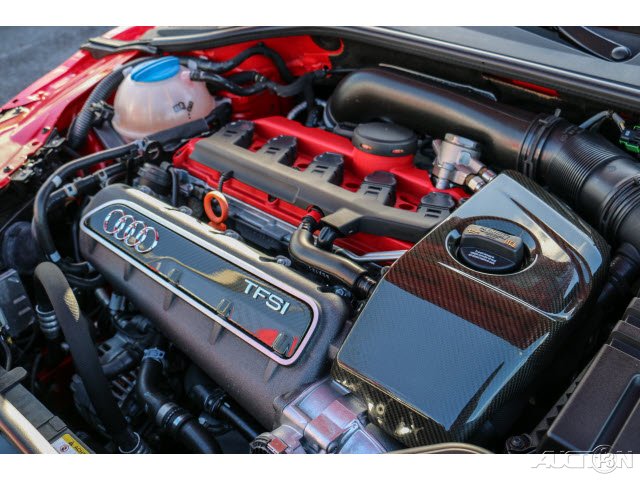 Misano red is a nice break from all of the typical grey and black examples that are on the marketplace, and while the 5-arm rotor design wheels look horrible in my eyes in black, the red accents are at least a nice addition. That follows to the interior – my time in a TT RS left me with a slightly claustrophobic feeling in the all-black interior, so here the Audi Exclusive red accents that carry to the interior are again a welcome addition. Okay, maybe it comes off a bit too Michael Jackson's Thriller coat, but at least there's some vibrancy to it and let's not forget that album was a monster, just like this TT. Miles are relatively high considering this is still a fairly new high performance car, but it's intended purpose is to be driven, after all, and since that mile total is still fairly low in the grand scheme of things it shouldn't matter too much and it retains the Audi CPO warranty. What you're left with is still a cutting edge, high performance coupe that unlike the 1M has dropped slightly in value but will certainly still be collectable in the future.
-Carter