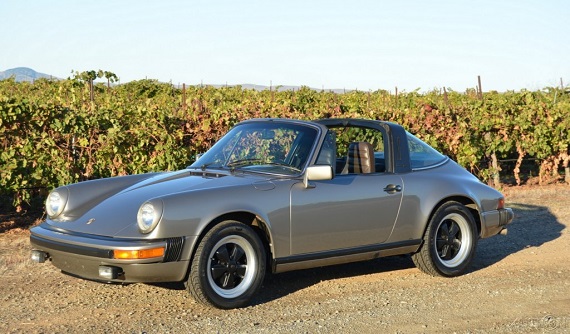 I started this week with a couple 3.2 Carreras that were very very expensive as I wanted to get a sense what was going on with that market. Now I'm going to return to something much more reasonable and what really, by comparison, kind of seems like a no brainer if one were choosing between the car we see here and one of those Carreras. Here we have a 1979 Porsche 911SC Targa, located in California, with 127,532 miles on it. The colors are listed only as Gray over Brown, but exactly what Gray this is and whether the colors are original to the car I'm not sure. Some precision in that regard would be helpful, but overall we're going for value here so that might be less important to some. I mean, if you like the color, then you like the color whether it's original or not. Given what was available at the time it could be Diamond Silver Metallic (or even just Silver Metallic) though it appears to have a touch of brown in it. That may just be a trick of the locale. Regardless, it looks in very good condition inside and out and while we aren't offered much in the description we do get a large numbers of photos to help us judge the state of this 911. The 911SC has long been a favorite of many 911 enthusiasts and can make for a great entry into the world of 911s in general.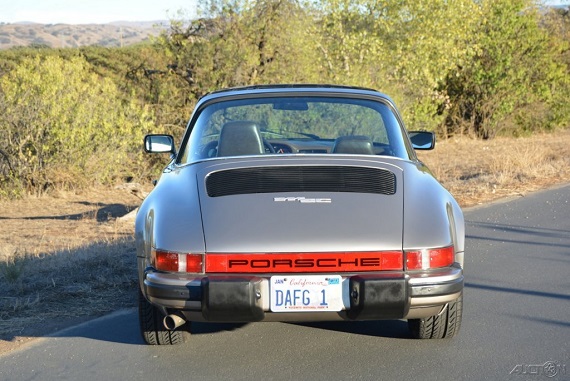 Year: 1979
Model: 911SC
Engine: 3.0 liter flat-6
Transmission: 5-speed manual
Mileage: 127,532 mi
Price: Reserve Auction
1979 Porsche 911SC Targa in excellent condition, garaged. Beautiful in and out, runs and drives superb. One owner was Gene Nelson the radio personality who ruled the local airwaves at KYA in the '60s and '70s and later at KSFO. This Porsche has always been in the family. The car presents very well.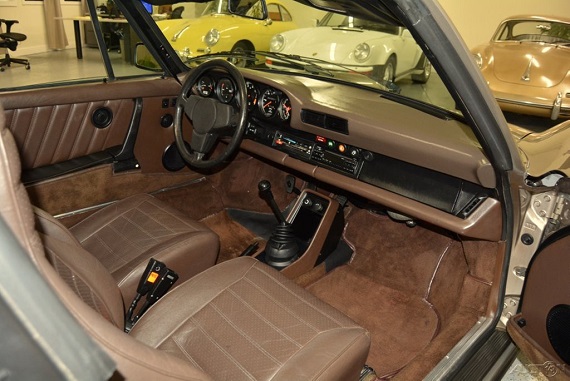 Given the asking prices of the two Carreras featured earlier this week, $80K and $157K respectively, this 911SC seems quite inexpensive. Bidding currently sits at $25,011 and while the reserve remains unmet I feel safe in saying that I do not expect this reserve to be anywhere approaching those other two. In fairness, the two Carreras were both incredibly low mileage, and this 911SC is not, but there is surely a lot of life left in this 911 and given the similarities between the 911SC and 3.2 Carrera more generally, this one begins to make a lot of sense. The 911SC isn't the crazy value it used to be, but it may just be staking its claim once again as the best value in the air-cooled 911 line.
-Rob