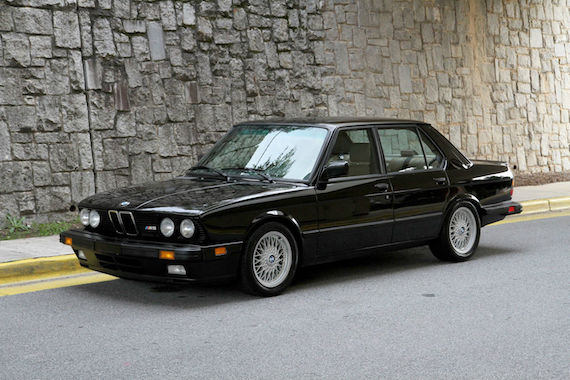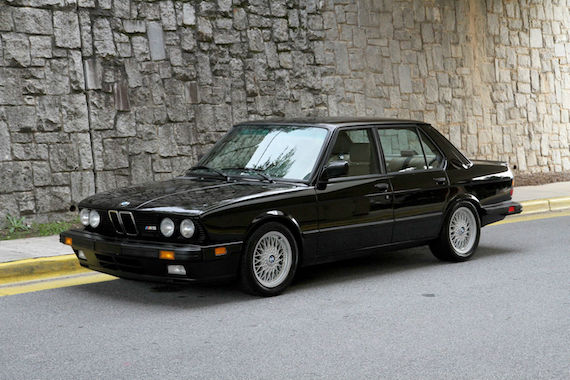 When I first saw this car, I thought I'd be writing a "Revisit" article due to the grey brick background and beautiful E28 M5. Alas, it's just another very clean M5 from Motorcar Studio, nearly a dead ringer for the one I featured just over a year ago. That 138k-mile example's auction ended without a buyer at the $32,900 asking price, so they're coming in a little lower at $27.9k for this 194k-mile M5. It actually looks to be in as good or better shape despite the higher mileage, especially in the interior where the apparently-original leather looks as good as a redo. Mechanically, all records from new with diligent maintenance from just two owners is about as good as it gets with a high-mileage classic. S38s have been known to reach well over a quarter-million miles without a rebuild given devoted maintenance and a little luck, and with a compression test showing 200 PSI all around, this looks like a good candidate.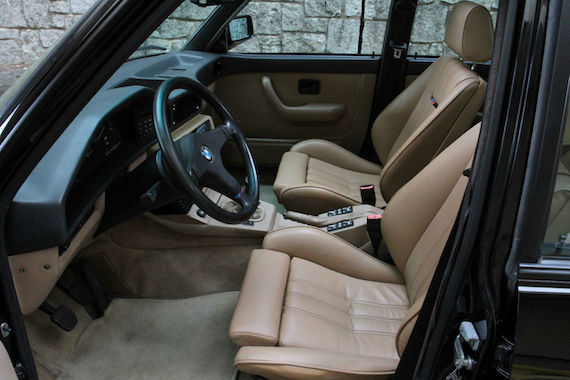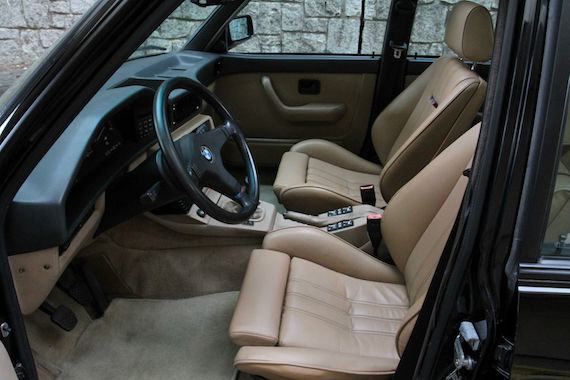 Year: 1988
Model: M5
Engine: 3.5 liter inline-6
Transmission: 5-speed manual
Mileage: 194,201 mi
Price: $27,900 OBO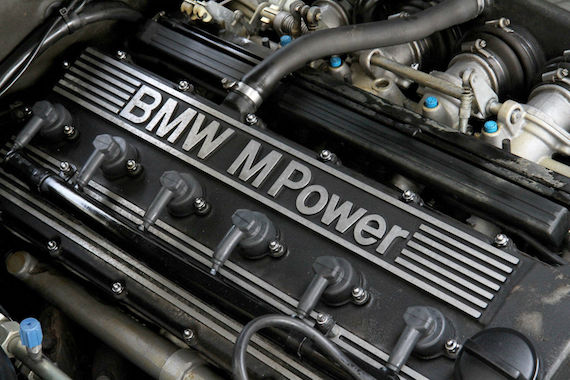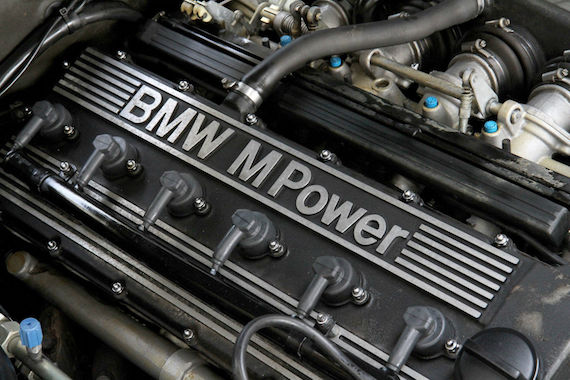 Motorcar Studio is pleased to offer this 1988 BMW E28 M5. Two owners from new and always in North Carolina, current owner since 2004. Fastidiously maintained with extensive service records dating to 1989. Service is up to date with recent clutch replacement and compression test showing 200 psi across the board.
Excellent body with no rust, dents or dings and good paint quality. No accidents, clean CarFax, all matching factory VIN tags in place. Interior shows well however there is some wear on the shift knob and parking brake handle/boot as well as a couple small dash cracks beginning. Factory tools, spare, books and keys.

Everything is functioning as it should including all gauges and OBC. Rear SLS has been removed and suspension has been upgraded to Bilsteins and H&R springs. Owner has enjoyed this M5 as a highway car and taken recent road trips to Florida and North Dakota — yes, it's a higher mileage example but you will be hard pressed to find a better cared for E28 M5.
It looks like a $28k M5, but could you really drop that much on an almost 200k-mile, non-rebuilt car? These days, the E28 M5 market might just do it, but I think a patient sleuth could find one in good condition with fewer miles. There probably aren't many, though, so maybe you just hop on the inflation train and buy this one.
-NR