Low mileage Mercedes-Benz 560SLs from the late 1980s are fairly commonplace, but the days of locating low mileage W126 sedans with ease are over. Occasionally you find a few examples with under 100,000 miles, but finding one with less than 40,000 miles is like finding the proverbial needle in a haystack. Here is a short wheelbase 300SE for sale with 36,000 miles in the popular shade of Smoke Silver.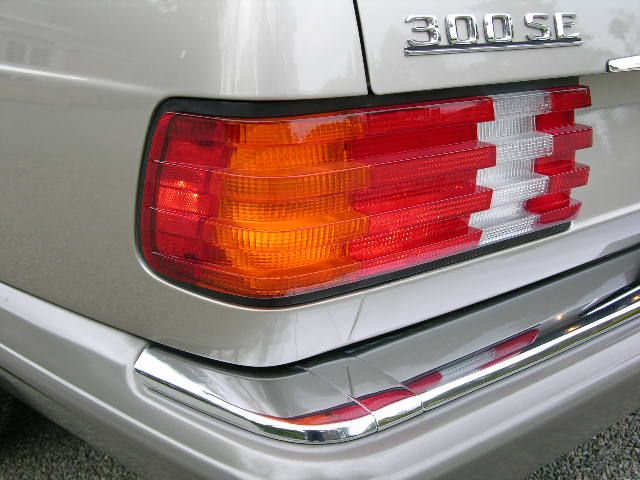 Smoke Silver(702) with Burgundy Leather. Six cylinder, short wheelbase 126 series 'S" Class sedan. US Model delivered new 05-13-1988 from Sutherland Motors in Spokane, WA. Electric Sliding Sunroof. Protected and preserved from the day it was delivered. Currently in spectacular, unaltered museum quality inside and out. An immediate MBCA show winner. Spectacular paint with no evidence of respraying. Spectacular leather with essentiall no evidence of use.

Perfect carpets, perfect headliner, perfect package panel w/original safety kit. Non-smoker car. No interior odors other than that of new leather. Front seat sheepskins virtually since new. Perfect exterior brightwork. As new paint depth and gloss. Spotless engine bay. Spotless undercarriage. Spotless inner wheel arches. Original unused spare tire w/direction card. Tool roll. Recent tires.

All body tags in place, No evidence of hood, door, trunk lid hinge bolt disturbance. Original windshield. Full handbook and literature packet including original window sticker ($50,550 Suggested list). Spare keys. Spotless wheels. Spotless bumper faces. Runs and drives essentially as a new 300SE.
The seller has this S class listed on Mercedes Heritage for $14,900, which is fairly reasonable for an old school, over engineered Mercedes with a lot less mechanical and electronic complexity than later models. Some may consider this a slow car with the M103 inline six engine or rather pedestrian given the car's color, but I'm attracted to these cars because they are restrained in their styling and have an air of old money about them. I have a feeling that more modern Mercedes-Benzes with their ersatz chrome trim and prodigious use of LED lighting may not stand the test of time as well as modern classics like this 300SE.
-Paul