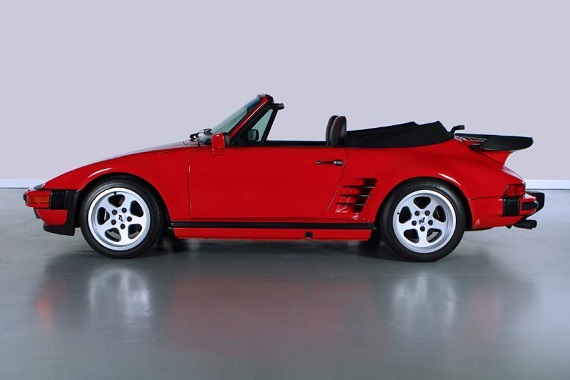 The 1988 Porsche 930 Slantnose Cabriolet featuring some additions from the Ruf parts bin is back up for sale. Interestingly, it now features a higher starting bid than the original auction that garnered zero bids. Values for the 930 have escalated quite a bit since we featured this car, but whether they've increased enough to meet the high price this seller is seeking remains to be seen.
The below post originally appeared on our site March 1, 2014: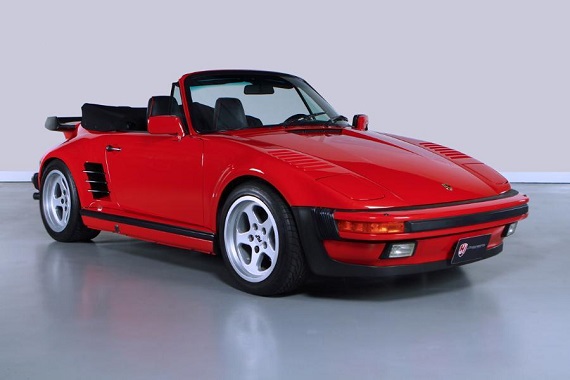 It might be hard to tell, but I actually have a strong preference for the Slantnose Coupe over the Slantnose Cabriolet. The cabriolets, however, tend to pop up for sale more often and as a result those are what we feature. Though perhaps it should be said, there isn't unanimous agreement amongst those of us here at GCFSB with regard to Cabriolet vs. Coupe. But I digress, here we have another 1988 Porsche 930 Slantnose Cabriolet. This car is distinguished from the Grand Prix White Slantnose featured previously in that it comes with a few additions out of the Ruf parts bin. Most significant of those additions is the Ruf 5-speed-manual transmission, an upgrade that is sure to please buyers interested in driving this car, though I'm not sure whether it will appeal to collectors. Regardless, this is a very low mileage 930 with both aesthetic and mechanical additions that set it apart from most others.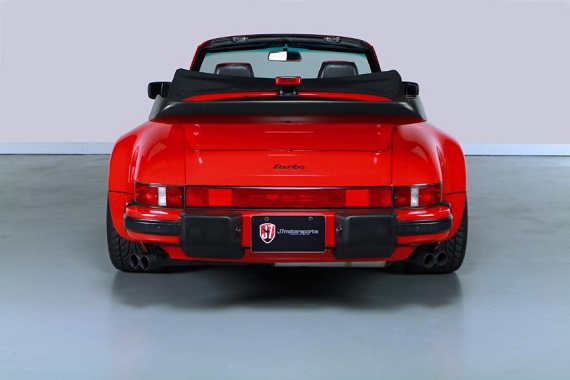 Year: 1988
Model: 911 Turbo Slantnose Cabriolet
Engine: 3.3 liter turbocharged flat-6
Transmission: Ruf 5-speed manual
Mileage: 13,900 mi
Price: Reserve Auction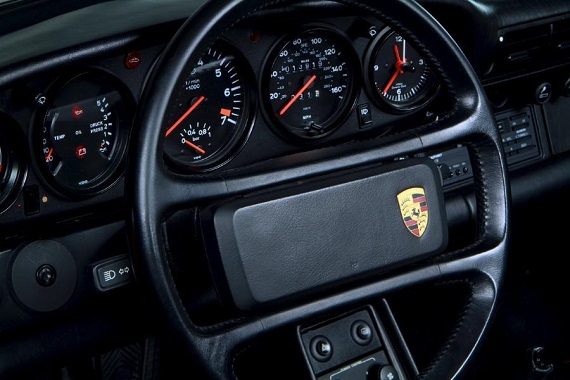 J7motorsports is proud to present this beautiful and rare Porsche 930 Factory Slantnose finished in Guards Red over Black Leather with contrasting Red piping. To make this 930 even more special it is fitted with a Ruf gearbox, Ruf exhaust and Ruf wheels. With only 13,900 documented miles this 930 has to be one of the lowest mile examples for sale worldwide. For more information on this 930 or to schedule an appointment to see this fine motorcar, please call us at 904-992-4400. J7motorsports specializes in exotic and special interest motor cars. Financing and world wide shipping available. www.J7motorsports.com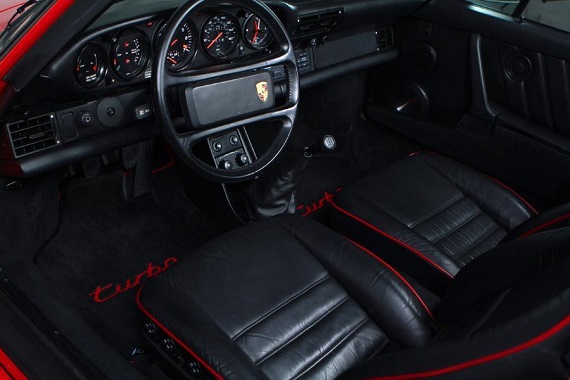 The various Ruf bits certainly provide this 930 with a level of rarity that goes beyond the already high degree of rarity possessed by a low-mileage Slantnose Cabriolet. The question, however, is obvious: how much does the market care? A Ruf 930 Slantnose Cabriolet sold for more than $200K last year, but that was a Ruf factory car whereas this is a car with some nice Ruf parts. The 5-speed Ruf transmission is certainly a nice addition as are the Ruf wheels, and I am sure those will both add value, but do those additions come to nearly twice the cost of a standard 930 Slantnose Cabriolet? I don't suspect that they do, but if anyone has a better sense of these things, I'd be happy to know. This is an excellent car with some great upgrades, but as with many cars like this there seems to be a long way to go in sorting out the correct price.
-Rob