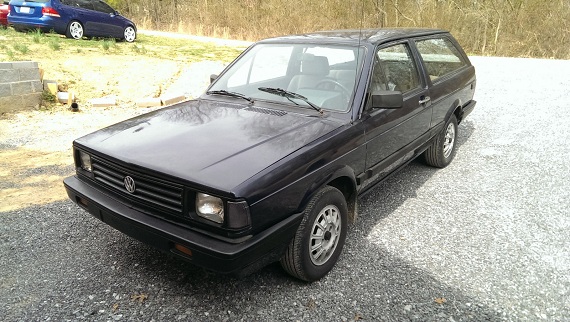 The Volkswagen Fox was another interesting Brazilian import; called the "Gol" in other markets, the Fox was the new entry level car for Volkswagen in the late 1980s. With a low base price, many were without options but they got great fuel economy and offered a taste of Germany (albeit flavored in Brazil) for little money. A favorite amongst enthusiasts were the somewhat rare 2-door wagons, which offered one of the largest rear quarter windows ever produced and plenty of space to haul your load – slowly: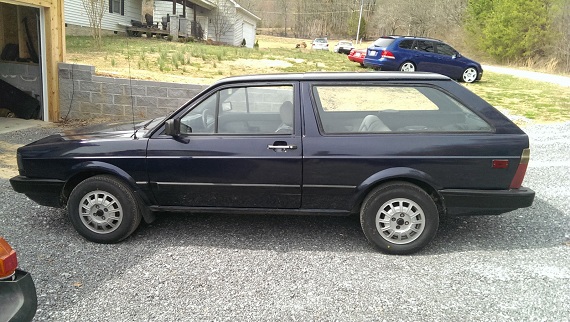 Year: 1988
Model: Fox Wagon
Engine: 1.8 liter inline-4
Transmission: 4-speed manual
Mileage: 65,000 mi
Price: No Reserve Auction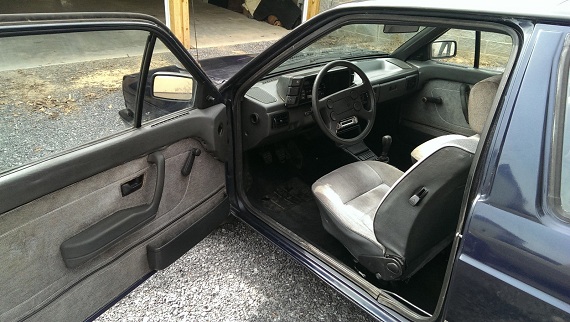 I've had this car since November, I've been playing with it and cleaning it up in my free time over the winter, and now it's time to move on and find a new project.

This is a great little wagon! I'm sad to see it go, but it's time. Two door, 1.8L, 4 speed manual, CIS-E fuel injection. I've been through the whole fuel injection system, cleaned or replaced everything (which was pretty cheap to do!) because I didn't like the way it was running. I've also replaced spark plugs and wires, distributor cap, rotor, coil, gas tank, both fuel pumps, timing belt, alternator belt, and thermostat. I've flushed the coolant and changed the oil in the past month.
I also put new tires on it recently.

The odometer reads 183,684, but I was told by the previous owner that a new motor had been put in it about 20,000 miles ago that had 40,00 miles on it at the time, so the motor has about 60,000 miles on it. based on how healthy it seems to be, I believe that to be accurate.

Parts are easy to find and very cheap for these cars, as they share almost all major engine components with the Rabbit/Scirocco/Jettas. If you're a do-it-yourselfer these cars are extremely easy and fun to work on, and if you're not they rarely NEED anything done, and repairs are always cheap. If you're new to VWs you'll find out quickly how large and friendly the community is. People stop me and talk to me about this thing constantly.

She's a good 10-footer, was repainted some years ago and if you're looking closely you can find evidence of this as the pain isn't aging super well, the roof is particularly bad and theres an odd, large scratch in the hood that didn't seem to show up in pictures apparently. There is also some minor damage to the lower portion of the hatch, but again, not something that you notice from any distance until you start seriously looking, and in no way disrupts the function of the hatch.

I have three keys that go to this car.
The car is listed for sale locally as well, so I reserve my right to end this auction early if it sells. I'll be happy to assist with shipping if you arrange something.
Call or text anytime with questions or to arrange to see the car! My name is Halden. 865-724-8342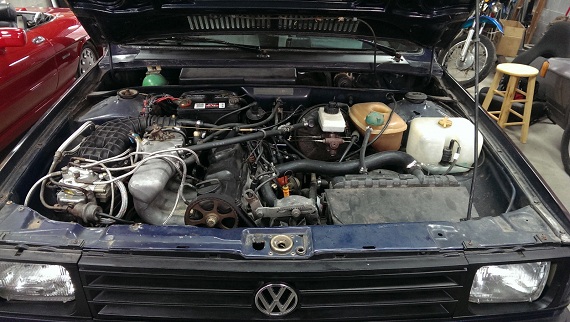 There are a few details that have been altered from original; the paint is worn and has a few areas of damage, the tailights and front corner lights are modified, and the mileage isn't the lowest. But finding these Fox wagons in good shape at all is difficult, and for a fun throwback commuter it would make a unique choice. It won't light many fires but these are neat, cheap and easy to fix cars you don't see everyday – and for that reason alone I hope someone saves and loves this Fox!
-Carter