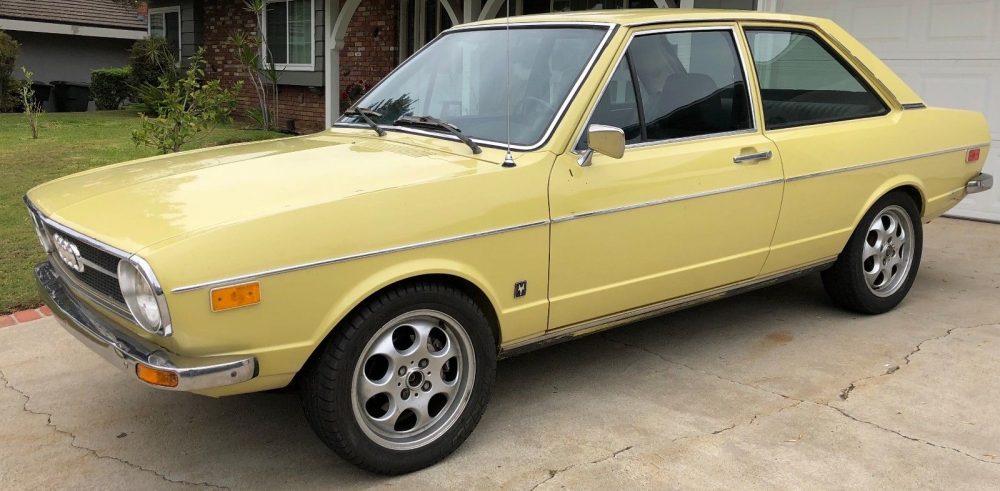 Update 9/25/18: Price on this clean Audi Fox has been dropped from $10,000 in July to $7,000 today.
For such an important vehicle, there's very little fanfare that surrounds the Audi B1. Badged the 80 in Europe and the Fox in the United States, Audi's small front-drive sedan was a complete transformation for the brand which was emerging from the reshuffling of DKW and Auto Union. Mercedes-Benz had a hand in bringing 4-stroke engine technology to Auto Union in the 1950s and early 1960s, and but freed of their reigns, the Audi engineers produced an all-new motor for the clean-sheet B1. It was the EA827, and it (and the B1) would go on to be the basis for basically every Audi/Volkswagen product since 1972. The 80 was the first to launch, but quickly the 80's platform would be used to produce the first Volkswagen Dasher (née Passat) and, engine turned transversely, then the Audi 50. The 50 was then the basis for the Golf and Scirocco, and the all-new Volkswagen lineup was complete. So while most internet comments will sometimes dismiss modern Audis as little more than re-badged VWs, you can now remind them that historically it was the opposite. The 80's traditional longitudinal engine layout ended up being convenient a few years later to help spawn the might Quattro, too.
Motor Trend (and notable automotive historian Karl Ludvigsen) called the 80 the "best new affordable small sedan in the world" in May 1973. Horsepower was modest from the 1.5 liter version of the EA827 at only 75, but then the weight was quite modest, too – curb weight of the sunroof-equipped model was still under 1,900 lbs and fully laden the 80 weighed less than an empty B2 4000CS quattro. Capable of over 30 mpg, the Fox sold surprisingly well in the gas-crunch era as a result – Audi sold 142,511 of them here. While that number sounds modest by today's standards, consider for a moment that Audi sold only 123,764 of the Fox's successor, the 4000, in total.
Yet today, finding an Audi Fox seems like something of a minor miracle – never mind when it's in great condition!