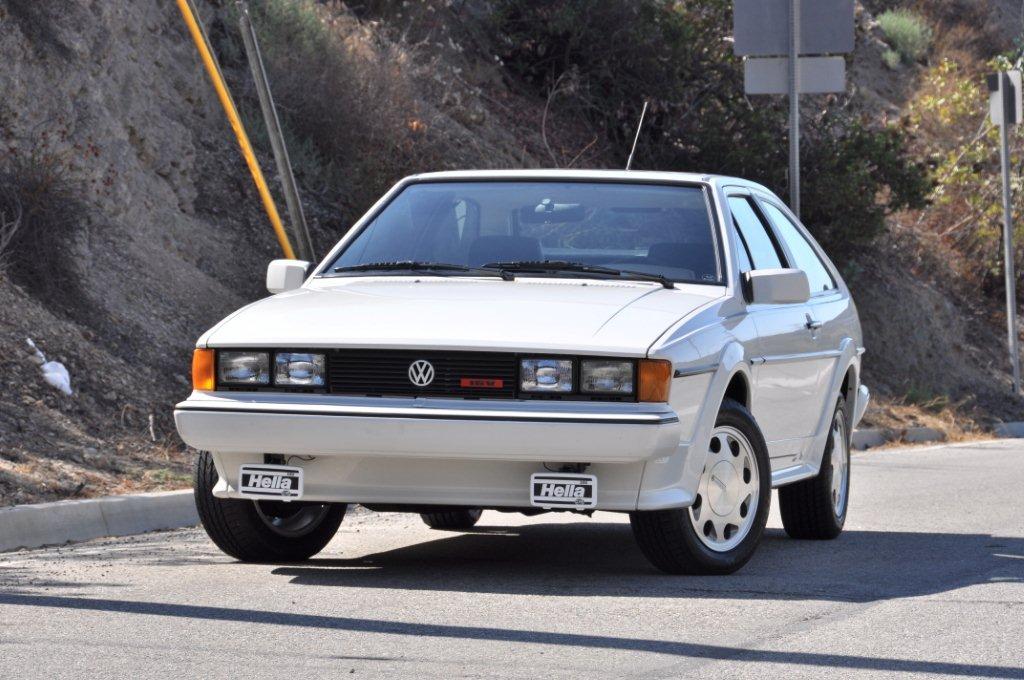 We've featured a few clean Scirocco's on GCFSB lately, but for some reason, I think this particular one will be hard to top. Purchased new in September 1988, this car left the showroom towards the very end of the Scirocco's run in the US. A two-owner car, this 16V is original in many ways, right down to the paint, floormats and unmarred teardrop alloy wheels. While white is a popular color nowadays, this hue lends a decidedly eighties flavor to what was already a favorite of those times. For those who have been on the hunt for a clean, late model Scirocco, your search might be over.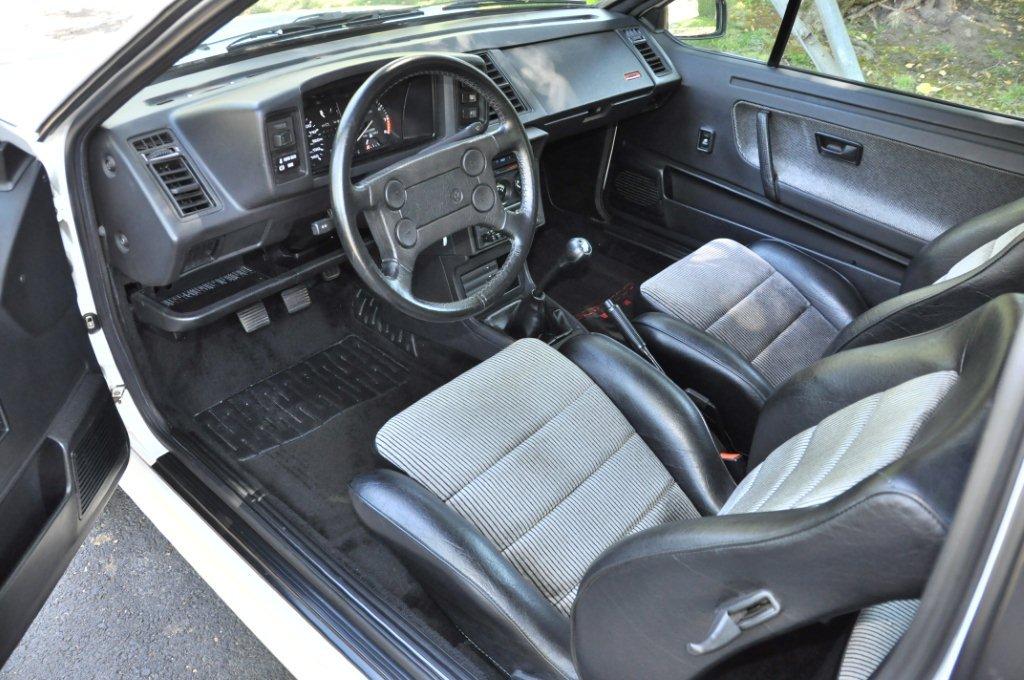 Year: 1988
Model: Scirocco 16V
Engine: 1.8 liter 16V inline-4
Transmission: 5-speed manual
Mileage: 79,711 mi
Price: $15,000 Buy It Now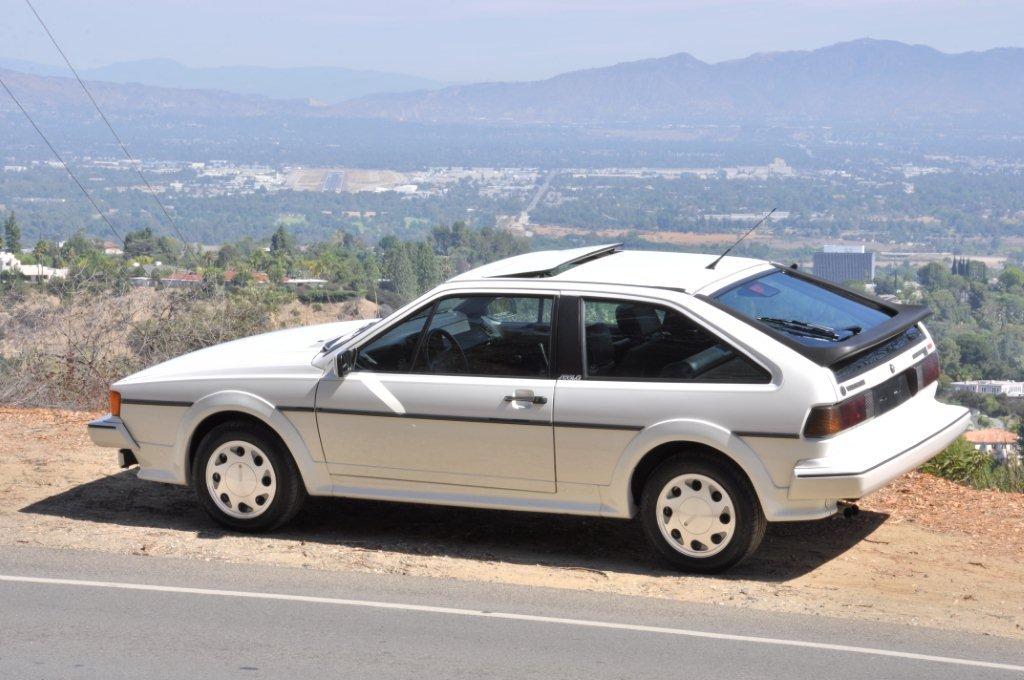 Absolute time warp 16 Valve Scirocco, "Stunning." You just do not find these left in this condition, collector owned & cared for. Every reciept, all documentation, & books from date of purchase (Sept 1988). Two owner car. Original paint & interior, immaculate. Timeing belt just done, all fluids done in about March of this year. Brand new set of orig factory OE teardrop rims along with new set of Michelin tires "just" put on the car. New teardrops are nearly impsossible to find with the center caps intact. I was fortunate to find these. Factory orig OE black VW badge added back to front grill. Interior dash, carpets, moldings, fittings, headliner, everything is absolute mint incredible condition. Orig spare tire, jack & tool kit completely intact in perfect mint cond. Four sets of orig keys. Orig 16V mats. All orig glass. Paint & factory OE body kit in phenominal condition. You will look long & hard to find a car as nice as this & as well maintained. Stainless Bosal muffler. Period correct Blaupunkt Heidelberg just finishes off the interior with a real retro look & feel. The car won several VW Concourses back in the late 80's & 90's & the trophies are included with the car.

This is for the collector looking for the very best. Please call for an appointment to look at the car in person. Larry 310-339-6517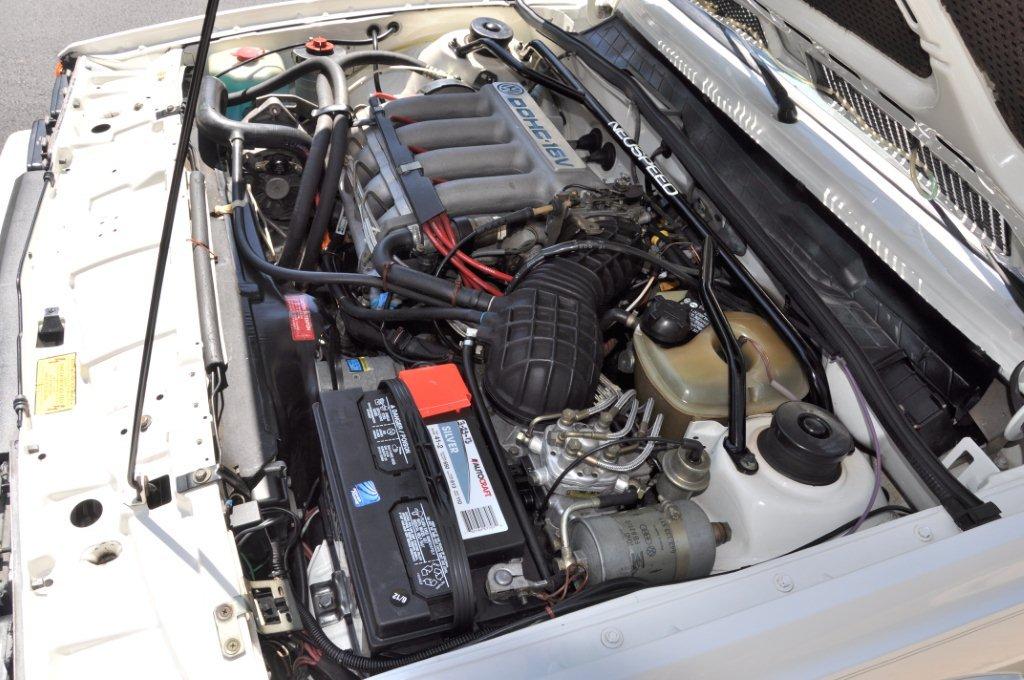 At $15,000, this is decidedly heady territory for a Scirocco, but I'm having a hard time finding fault with this one. Sciroccos are not usually on my radar, but this car gives me that serious "want" feeling. Sometimes a car like this will look clean on the surface, but when you inspect further, you'll come across things like a worn bolster here, a tweaked or scratched bumper there, or a tacky aftermarket stereo. This VW has none of this. Many Sciroccos have a warped dashboard on the passenger side around the glovebox door. This flaw is also remarkably absent. The folks who owned this car certainly did a good job in looking after it. Will someone bite at $15,000? I doubt it. But something tells me if this car was up for sale at around $10,000 to $12,000, one brave soul may have already snapped it up. Even at that price, it's reaching for a Scirocco, but when you consider how many good ones are left like this, could this be the next big thing on the collector scene? It's something to consider while Volkswagen toys with US Scirocco fans by withholding the current, third generation car from our market.
-Paul