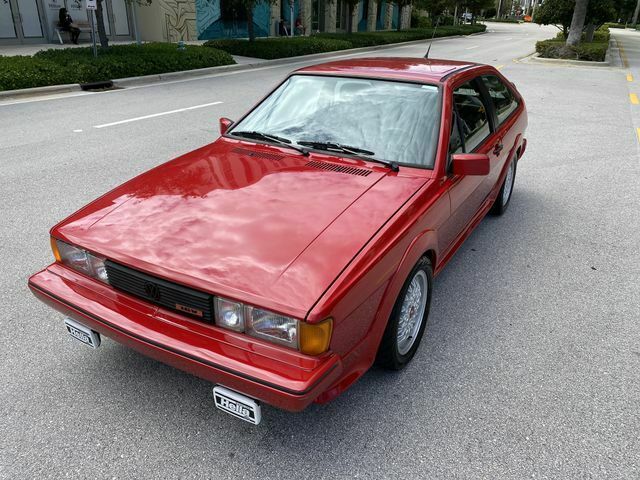 Have you ever seen a familiar face and just can't place it? Perhaps I'm getting old, but that's what happened to me the first time I came across this Scirocco. Well, I say "first time"…but in reality I was quite sure that I'd seen it before. About a year ago a car quite similar to this one popped up for sale near my house. Now, 80s VW products are all but gone near me as cars that you see on a regular basis. Yet I recall the photos of this one being posted for sale looking as though they had been shot not but two miles down the road from me. I had not seen the car in the flesh, or metal as it were, but it had to be local. The ad claimed all sorts of goodies…then, it was gone – to me at least, until I saw it pop back up on eBay.
Now, the car in question was in West Palm Beach – where I am quite certain I do not live, so initially I thought I was just mistaken and this was a similar car to what I remembered. But there was almost no information in the ad itself, so I decided to check the VIN. Sure enough, in a flash Google proved that my memory was not false and the car had previously resided in Rhode Island. It also had quite a bit more detail than the current ad. So, let's take a look: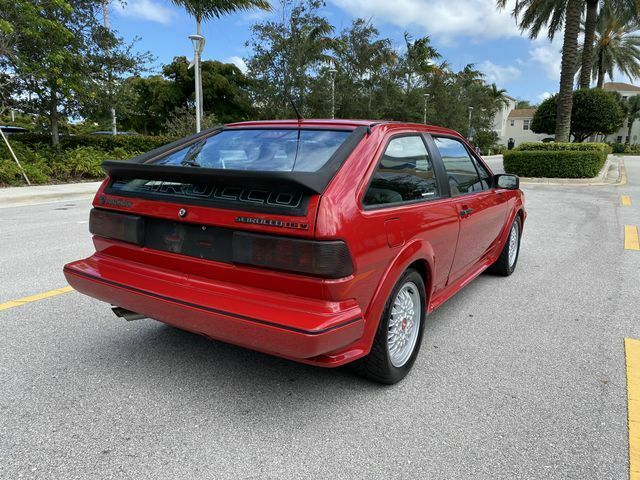 Year: 1988
Model: Scirocco 16V
VIN: WVWCB0536JK010547
Engine: 1.8 liter inline-4
Transmission: 5-speed manual
Mileage: 169,300 mi
Location: West Palm Beach, Florida
Price: $12,990 Buy It Now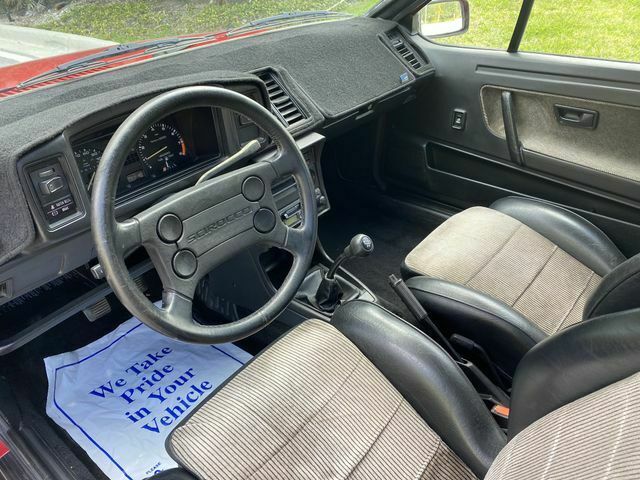 1988 Volkswagen Scirocco 169300 Miles 1.8L 4-Cyl Engine Manual
Stock #:
A5177L
Transmission:
Manual
Drivetrain:
FWD
Engine:
1.8L 4-Cyl Engine
Mileage:
169,300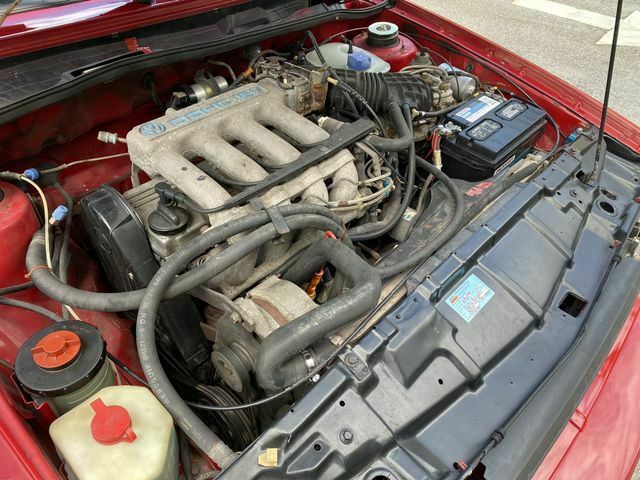 I'm not sure how you get to the point of asking $13,000 for an old Volkswagen and don't even bother to at a very minimum copy and paste the information from the ad for the same car earlier this year. I'll save you some flipping; in addition to the obvious European-spec headlights and BBS RA wheels that are on this car, it's also been lowered with H&R springs and fitted with Koni shocks. While it looks good on the outside, it's also been resprayed somewhat incompletely and isn't quite as nice up close as it appears in the beauty shots. The prior ad also lets us know that a timing belt service and cooling system overhaul were performed in 2020 in addition to the nice bits being added. The air conditioning system also works, or did in 2020 when it was serviced.
All of that is a huge value add, and it's strange that the dealer didn't take the time to incorporate these items. When you add up the bills alone for the wheels, tires, suspension, lights, and service work, you're at a big chunk of the asking price. Is this car worth double what the black one I just looked at? Well, the internet would say no as it only bid to $5,800, though I suspect that's more a function of the platform rather than the car. Put this one on BaT and it wouldn't surprise me if it came a lot closer to the current asking price.
-Carter