I promised myself I'd switch it up this week and not write up another BMW but then this rig came across my desk and I couldn't ignore it. Royal Blue over Tan leather is one of my all time favorite color combos. It looks good on nearly any vehicle and the E30 Touring is no exception, it just works so well with the design and vibe of the vehicle. I have to say the replica BBS wheels are not for me, but the bright silver polish on them does pair nicely with the blue. I look to swap them out for a 5 or 10 spoke wheel if I was going to go with an aftermarket set, otherwise I think some E46 M3 wheels would look excellent here, though I'm sure many of you will disagree.
I think that one of the most attractive things about all E30's is the variety of ways they can be modified (or not) by their owners. There are so many different paths one can go down, full Euro-spec, engine swaps, "Stanced", rallye or just restored to stock. Each genre of E30 has its own vibe and I think this one would be best lightly modified but kept visibly simple. Blue/Tan is a pretty classy color combo, one that evokes thoughts of clean European cities and tidy country homes. What I'm trying to say here is this isn't a model I'd like to see turned into a hotrod with a Thule rack and bunch of stickers on the windows. That's not to say that I wouldn't want to replace the sway bars, control arms, end links and all the bushings because I certainly would. The beauty of an E30 is that it's a relatively slow car that you can drive fast if you know what you're doing and enhancing the handling capabilities will only enhance that experience.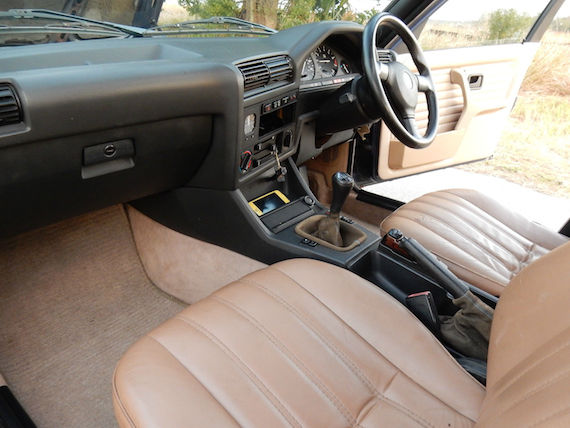 Year: 1989
Model: 320i Touring
Engine: 2.0 liter inline-6
Transmission: 5-speed manual
Mileage: 189,092 mi
Price: Reserve auction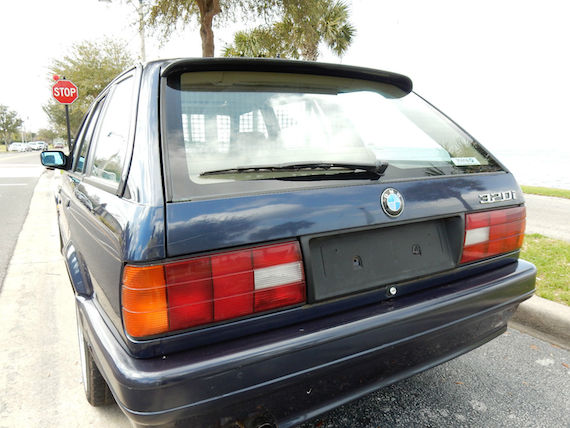 1989 BMW 320i Touring RHD. Just imported and holding a clean US title. Strong running car, beautiful Tan Leather interior, good suspension, and Original Royal Blue Metallic Paint & Natural Tan Leather Interior.
Cargo Net
Power Sunroof and Mirrors
17″ BBS Replicas
Natural Tan Leather Interior
Mtech2 Body and Steering Wheel
European Headlamp Wipers
Strong running M20B20 Motor
Smooth 5 Speed Transmission, good clutch and brakes
Solid body with original paint, minor surface rust on undercarriage components. Minor rust in tail-gate section.
First Aid Kit, Warning Triangle, Jack and Lug Wrench
No AC (common from cars coming from Europe due to different climates).
With time, money, and patience this E30 Touring was imported and made available for you to come inspect, test drive, and see first hand. I welcome calls from serious buyers who are currently in the market for a specialty European car.
Thanks again, and Happy Bidding!
Richard 407.619.3692
***Scroll Down For More Pictures***
***Make sure to check out the videos of this car you YouTube*** Username Myeuronow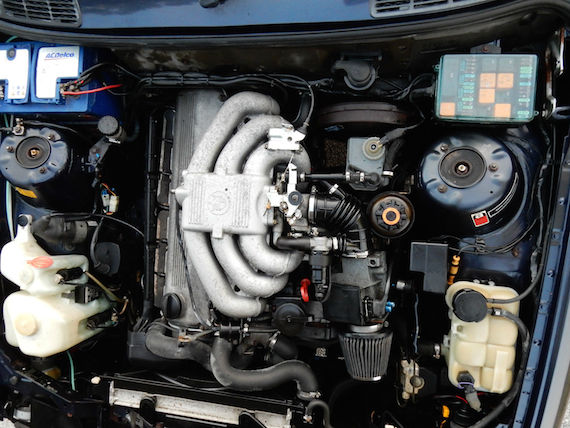 It sounds like the M20B20 idles very strong which is always a good indicator that the car has been taken care of. I appreciate the addition of a short video to the ad but if you're going to make a video, why not add in some engine revving and maybe a little driving too? I'm sure that someone would come out and hold the camera for the guy if he asked and it would be a big plus for buyers to see the car in action. Maybe that's asking too much or maybe these cars are just so damn popular that they'll sell quickly no matter what. Probably the latter given that this is the third week in a row that I've written about one. The last RHD E30 Touring I wrote up sold for $7,400 and though it had 80k fewer miles, it wasn't nearly as cool. I'd guess this one will end up going for around the same money provided that the reserve hasn't been set to something crazy.
The seller mentions that there's some minor surface rust on the undercarriage and around the tailgate, which is usually the case with these vehicles. A simple inspection with the car on a lift would determine whether the rust is actually minor or not. The seller also notes that there's no A/C (because Europe) and as you can see there's no radio either, presumably because the previous owners liked to ride along in traditional stoic European fashion. The interior appears to be pretty solid, some minor cracking on the drivers seat is visible as is some fading on the steering wheels but nothing that would scare me away. Replacing the e-brake boot and shifter boot would be on the top of my list as I can't stand shoddy looking fabrics in a car but again, those are minor fixes. Other than those things, I'd say this lefty friendly ride is ready to roll.
-Andrew