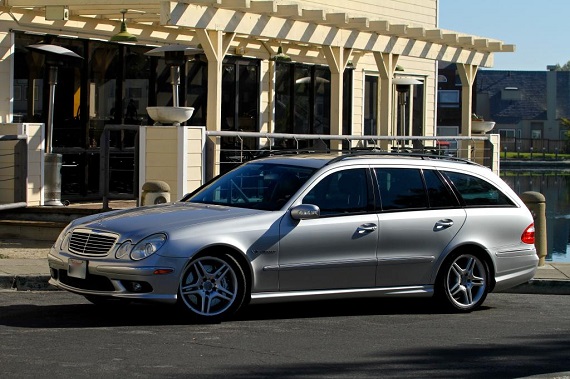 EDIT: This is post is being republished because it was lost in transition to our new server. Sorry for the inconvenience! Also, please note the car had some spotty history as noted by a few of our commenters; Jim and Bart both found this Mercedes-Benz Forum link regarding this car – Post #1363
http://mbworld.org/forums/mercedes-vehicles/394687-wtb-e55-amg-wagon-i-know-s-long-shot-55.html#post6357144
The other day I wrote up two S6 Avants, one of which was a nicely presented lower mileage example. However, the asking price on that particular car – nearly $20,000 – had me questioning why you would select the C5 S6. Now, I'm a huge Audi fan, and 340 horsepower is certainly nothing to sneeze at – but for about the same money, I suggested that the E55 AMG Estate was perhaps a better bargain. That's because the W211's M113 supercharged 5.4 liter V8 churned out a simply staggering 470 horsepower and 520 lb.ft. of torque – and that was stock, with a warranty. Unlike the Audi, it was channeled completely through the rear wheels. And if anything, the W211 E55 AMG managed to look both really special, really understated and super aggressive at the same time. It signaled the passing of the torch from Audi to Mercedes-Benz for the mega-wagon market (at least, in the U.S.) and remains a seriously potent bit of kit which is available today for only a fraction of its original purchase price: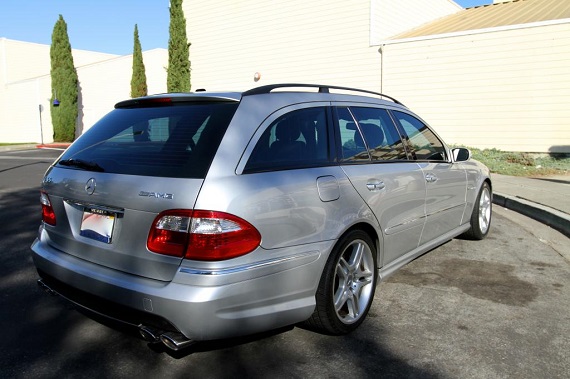 Year: 2005
Model: E55 AMG Estate
Engine: 5.4 liter supercharged V8
Transmission: 5-speed automatic
Mileage: 103,000 mi
Price: $22,499 Buy It Now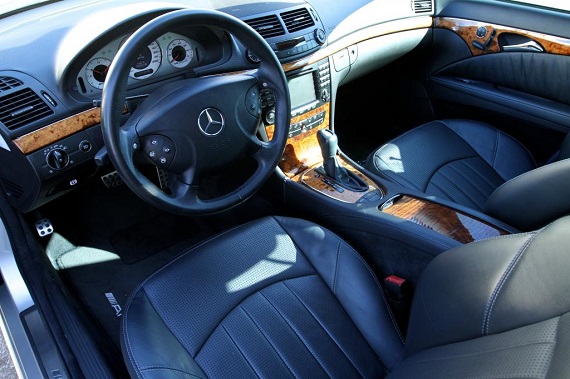 Sold new in 2005 from Mercedes Benz of San Diego. This wagon had been one family owned since new until I purchased it. Serviced at Mercedes of San Diego and local independent service. Meticulous service and care. The vehicle does currently have 2 slightly bent wheels, as they don't seem to balance on a balancing machine, that is all. There is no damage to vehicle. Light high performance can bend or become off wighted very easily. The wagon is in heated winter storage, fully washed and ready for pick up.
I have the original window sticker. MSRP was over 91k new. Car is complete with all owners manuals, two keys and clean title. All vehicle service records, including inspection are included.
Only 129 wagons were produced for US Market making these wagons rare to find.
The car is in excellent condition with a clean CarFax and very well equipped with:
*3rd Row Seat
*Keyless Go
*Lighting Pkg
*Premium Pkg
*Aux input jack for smart phone
Recent services w receipts include:
*4 new tires @ 92k miles
*100k service @ 99k miles
*Valve cover gaskets @ 99k miles
*Control arms @ 99k miles
*Rear diff service @ 99k miles
*Transmission service @ 99k miles
*Fuel injection service @ 99k miles
*4 wheel alignment @ 99k miles
*New front air strut @ 65k miles
*New turn signal blinker
*New Keyless go door handle
Clean title in hand. Email for more info.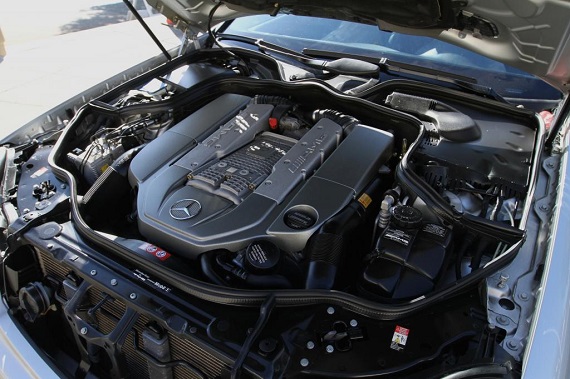 What's not to like? A pleasant and understated yet sharp looking color combination of Brilliant Silver over Charcoal leather, lower miles, the right options including the 3rd row, lighting package and premium package make this the ultimate family hauler. There's even substantial and detailed mechanical work completed withing the last few thousand miles. While I'm not the biggest mid-generation (or new generation) Benz fan, it's just so hard to argue with the value of performance offered here compared to its contemporaries. If you're a family man (or woman!) and want to have your cake and eat it too, the E55 AMG Estate might just be the best way to stun your family and that Corvette as you blow them away from the lights before turning in to the Whole Foods parking lot.
-Carter