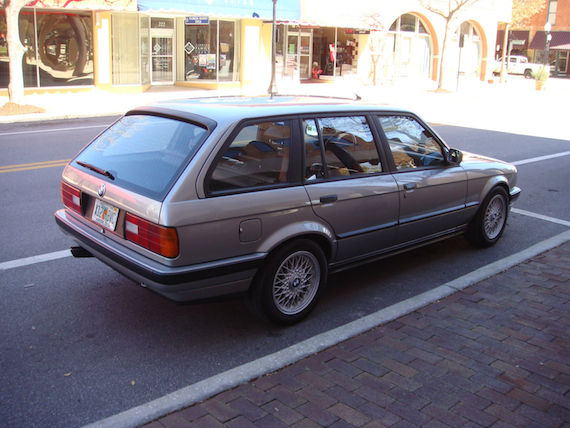 Wagons. We love them here at GCFSB and with each passing year, a few more models become available to US customers that weren't sold in this market originally. This 325i Touring is prime in the crosshairs of vintage Bimmer enthusiasts and a few have made their way over to these shores already. This Lachsilber 325i Touring with BBS basketweaves has been recently imported and is ready to be picked up by its next owner down in sunny Florida.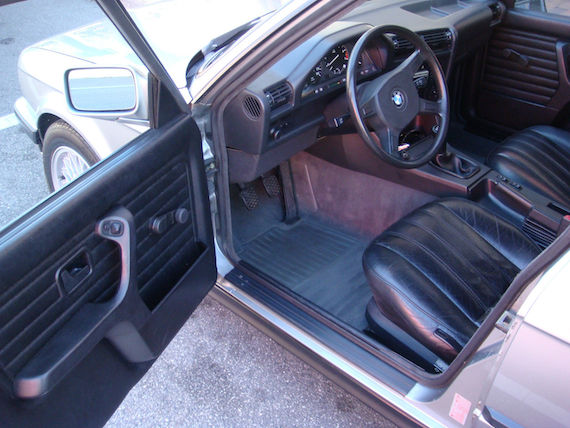 Year: 1989
Model: 325i Touring
Engine: 2.5 liter inline-6
Transmission: 5-speed manual
Mileage: 112,000 mi
Price: $17,000 Buy It Now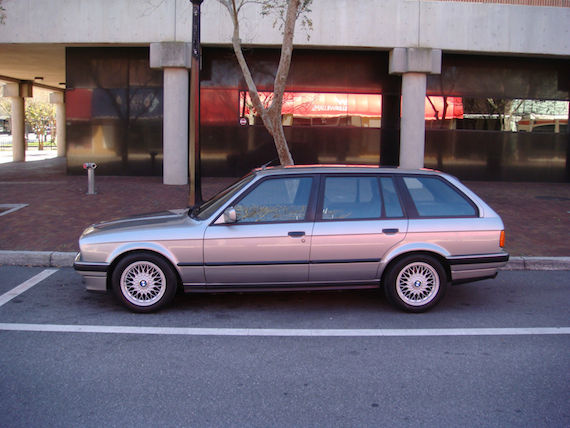 For sale is my 1989 325i touring with 112k miles (showing 179,500 in kilometers). I recently imported this car myself and I have all customs, DOT, and EPA clearance documents as well as a clear Florida title. This car is Lachs Silver over black heated leather seats that are in excellent condition and very soft. The paint is in great shape with a few minor chips and scratches as expected from a 25 year old car, but nothing that is an eye sore. This car is free from any body rust and is in great shape unlike most tourings.

Some of the rare euro options on this car include, euro smiley headlights with city lights, 15×7 euro basketweaves, manual windows, manual sunroof, euro analog clock (functioning), check panel in German, heated seats, and rear fog light. Also included are a full size spare that looks new, retracting cargo cover in great condition, new headliner in black, and a aftermarket radio.

I have driven this car over 1500 miles without any problems and wouldn't hesitate driving it anywhere. Just changed the oil and put in a new battery. This is a very nice example of a E30 touring that is getting harder and harder to find. I have sold several E30's over the years on E30 forums with great success. Feel free to send me a message with any additional questions, thanks. A $500 deposit is required 24 hours after bidding has ended. Full payment will be required before pickup of the vehicle.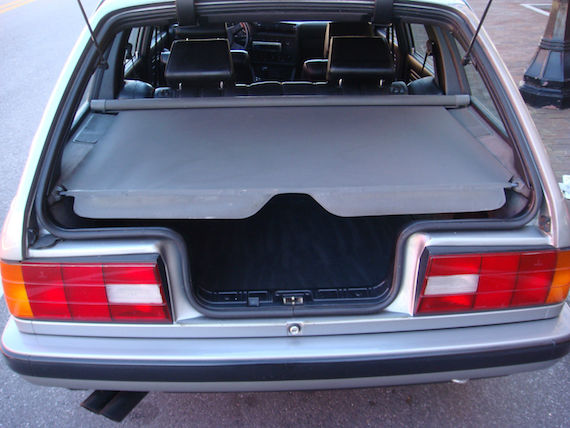 For a car with over 100k miles, it is quite a minter. Is it $17,000 mint? That's debatable. We've seen most of these 325i Tourings with the 5-speed manual gearbox fetch in the range of $10,000 to $14,000, so this one is reaching a little bit. But, with such a limited selection in this country, I wouldn't be surprised if someone jumped at this price. Hopefully more enthusiasts keep importing these Tourings in the hopes prices might normalize just a little bit. But with E30 prices as strong as their are, it may be a difficult task.
-Paul