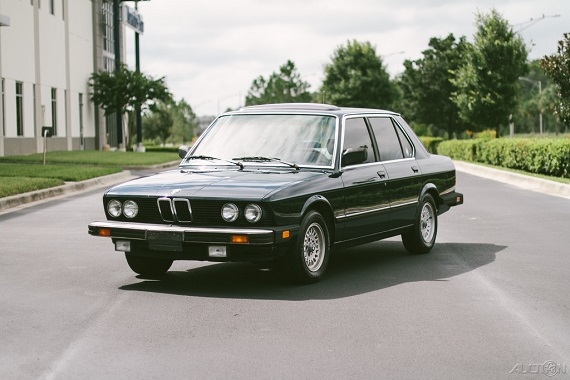 It's funny how priorities change. A decade ago, I would not have given a second look to a 528e. Growing up with a E28 M5 in the garage created both an appreciation for the E28 and the dichotomous dismissal of lower range vehicles. Sure, the M5-look 535is was cool, and alongside the M5 we even had a very nice '85 535i that was a pretty good driver. But below that? No, I seldom gave the 533i, 528e or even 524td a second look on the road. Today, though? Even if it's not a performance car by most standards, a survivor 528e is certainly worth a second look: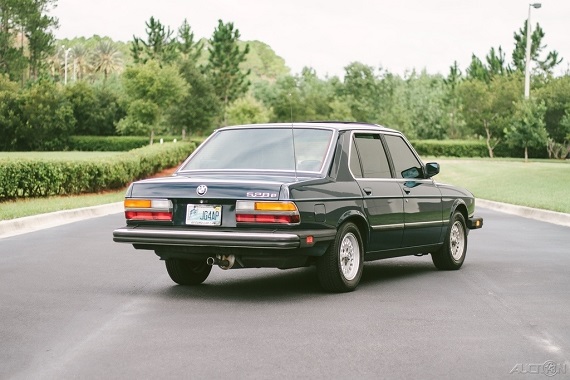 Year: 1983
Model: 528e
Engine: 2.7 liter inline-6
Transmission: 5-speed manual
Mileage: 93,000 mi
Price: $9,200 Buy It Now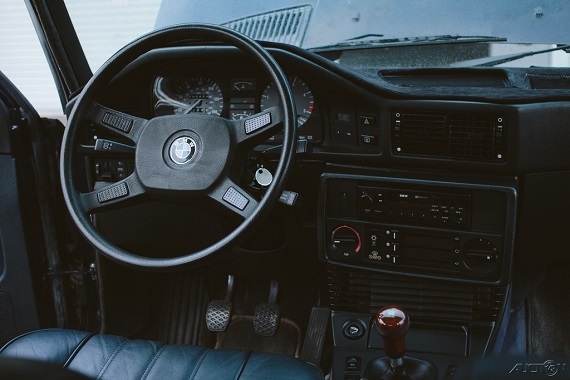 RARE and Original 528E

LOW MILES!

2 Florida Owners

Extremely Original

Super beautiful and pampered condition

Southern Owners No Rust

No Accident and clean Auto-check and CARFAX

KingsChariot.com is very pleased to present you this very original, rare and well preserved 528e sedan. The original owner was a professor at the University of Florida and meticulously and very thoroughly maintained and preserved this E28. We are the second owners and we have kept up with the service meticulously. There is a library of receipts that have been compiled and preserved since new and come with the vehicle. It is a very rare and beautiful original ordered LAPISBLAU paint with PACIFICBLAU interior. It was also ordered with a rare 5 speed manual gearbox, heated windscreen washer nozzles and sunroof.

Recently the E28 received a very thorough and complete engine rebuild by a highly regarded German repair shop. It runs wonderfully and the engine is tightly sealed as well.

The Autocheck and CARFAX is accident and anomaly free and carries a very high score. The exterior shows cosmetically as beautiful as you'd hope from a garaged and pampered car. Inside the car, all of the exclusive appointments are also very beautiful and its smells fresh and clean. There a some thin cracks in the dash under the dash mat that is very common for these models. It comes with the OEM shift knob. It truly amazes and shows beautifully.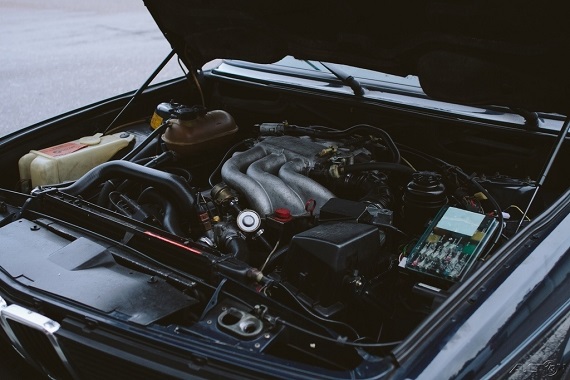 The pictures are good but don't do a great job of showing off the neat combination of Lapis and Pacific Blue inside and out. The car appears to be all-original and in pretty stunning condition, with apparent documented history back to day one. Options are few, limited apparently to heated washer nozzles and an electric sunroof. While it doesn't have the typical standby M30 engine under the hood and the M20 is pretty overwhelmed by the greater mass of the E28 and…well, being an M20, the combination of low miles, documented history, overall excellent condition, and blue over blue with a 5-speed manual to me somehow trumps lesser quality 535is models. Am I alone? Well, no one has yet jumped at the $9,200 asking price, so it might be that it's too high of an asking price. However, could you make this car for less money? I don't believe so, and you wouldn't have the originality here. It's a small market that will find the condition of this low-spec E28 so desirable, but what a neat package to consider today. Look past the badge and this is a very cool period show and driver quality 5.
-Carter