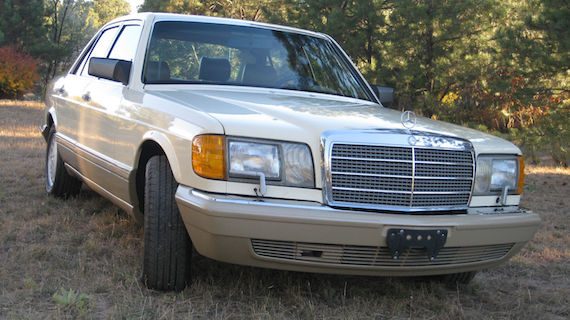 The W126 generation S-class is stately and sublime, hailing from an era in which Mercedes built their cars to standard rather than cost. These cars offer graceful and classic MB styling, tank-like solidity and a relaxing and comfortable driving experience. The good news for anyone looking to pick one up today is that there's a car out there to suit every budget. You can find everything from two grand hoopties to $20k+ museum pieces. While the 560SEL, the unadulterated, full-cream model, might be the most obvious choice for those looking for an 80s German luxury car, I'm often tempted by the more humble 300SE. The short wheelbase model is arguably prettier and better proportioned than the SEL, and the six cylinder engine in the 300 is cheaper to run and maintain than the V8s in the larger models.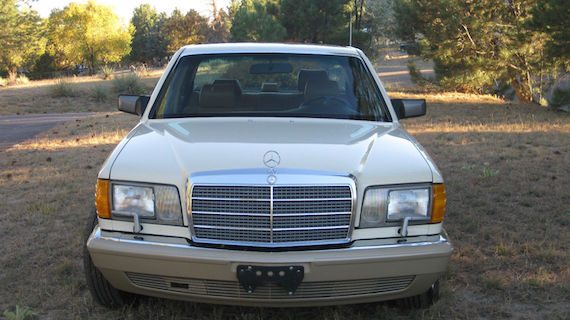 Year: 1989
Model: 300SE
Engine: 3.0 liter inline-6
Transmission: 4-speed automatic
Mileage: 56,000 mi
Price: Reserve auction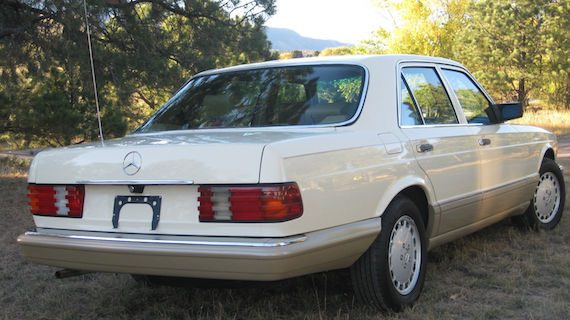 1989 Mercedes W126 original 56000 miles original condition looks like one year old and drives like it is one year old. The interior is in perfect shape the paint looks like new you will have a hard time to find this 300SE Mercedes in this kind of shape. I am more than happy to show you the car in person or answer you serious questions.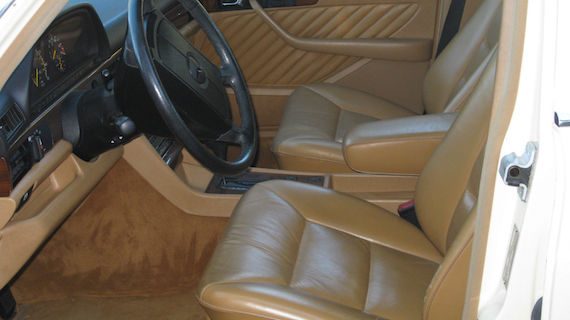 This particular car appears to be in mint condition with an incredibly low 56k miles on the odometer, meaning it has an entire lifetime of service left ahead of it. Finished in light ivory over a date/saffron leather interior (a gorgeous color combination for a classic Benz) it looks practically new. There's not much by way of description, but the seller notes that it drives as well as it looks. Potential buyers would want to have a PPI done and look especially for signs of excessive oil consumption (indicating headgasket, valve guide and valved guide seal issues, common on the M103 motor).
Although the exterior does look mint, a close look at the pictures reveals two places on the body where panel alignment seems slightly out: on the driver's side where the hood meets the front fender, and the rear left trunk lid, where it meets the quarter-panel. I emailed the seller to ask about these (at one point I was even thinking of bidding on it myself) and got the following reply: "The hood is out of alignment we take care of it the rear is good nothing wrong with it. The car had no accident." I'll let readers make of that what they will.
It wouldn't surprise me if this one sells for somewhere between $5k and $6k. If so, that's a lot of classy car for not a lot of money.
– Craig