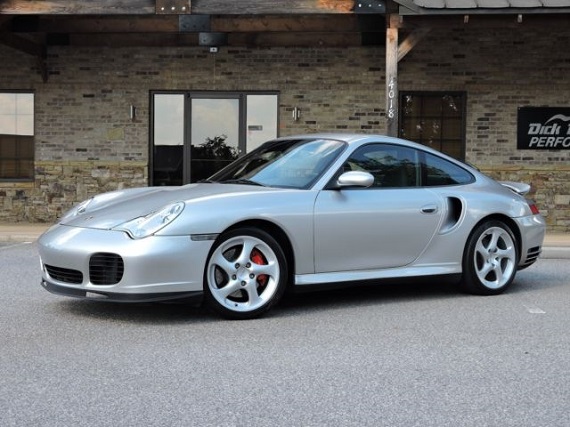 Typically, when we look at a 996TT for sale our focus falls largely on its performance value. They are capable of providing supercar levels of performance all for the price of a nice family sedan. However, with only 4,556 miles on the clock this 2003 Porsche 911 Turbo equipped with the X50 powerkit will follow a different tack. The potential buyer of this Turbo is likely banking on the potential collectibility of the model and given the sometimes significant correlation between mileage and value that means this Turbo won't be seeing much time on the street. Thus, performance value isn't really what we're after here. This one is all about speculation. That it has the powerkit is key and I'm seeing fewer such examples coming around. I'm not sure if that's because owners are holding on to them more so now than in the past or whether this is just a blip. But those searching for a factory-equipped example certainly will be hard pressed to find a lower-mileage 996TT on the market.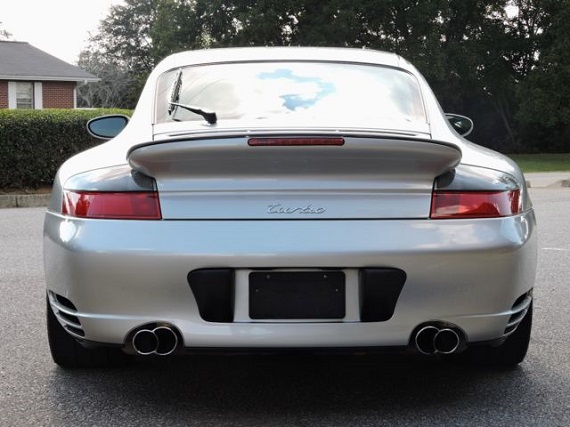 Year: 2003
Model: 911 Turbo
Engine: 3.6 liter twin-turbocharged flat-6
Transmission: 6-speed manual
Mileage: 4,556 mi
Price: $72,500 Buy It Now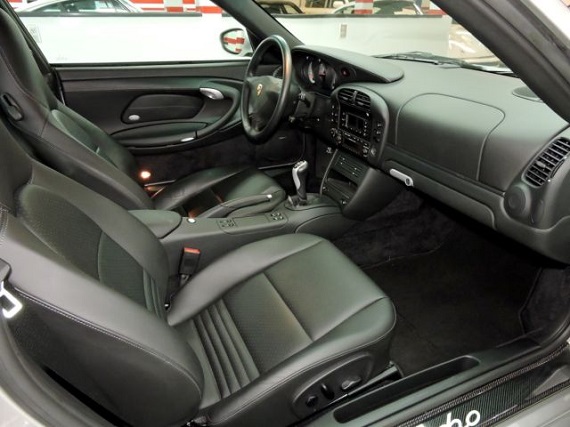 2003 Porsche 911/996 Turbo with X50 Package.

Vin# WP0AB29913S685744.

6-Speed Manual.

Arctic Silver (L92U).

Black Leather Interior (AH).

Only 4,556 Miles.

Clean Carfax & Clear Title.

2-Owner car (Both in Texas).

This astonishingly low mile 996 Twin Turbo comes in the original Arctic Silver paint on Black Leather Interior. Both in and out, this Porsche is in spectacular condition! They has never been any paintwork!

The car comes fitted with the highly desirable factory X50 option, which stands for larger turbochargers, intercoolers, revised ECU and exhaust. All these sum up to higher horsepower, taking the motor from the standard 415 HP to 444 HP!

The Porsche spent it's entire life in warm Texas, with the first owner putting close to 2,000 miles in the first 8 months. However, the second owner drove the car very sporadically, only putting on 2,500 miles in 13 years, and as a result, we have ended up with a pristine collector's gem.

The 996 Turbos have been steadily climbing in price, and it would not be a big surprise if the best low mile examples sky rocket in the near future. The modern era of new Porsche buyers still thirst for classics, but the majority of this new crowd wish for comfort combined with unchallenging drivability. The 996 Turbos fit this criteria perfectly!

The Option Codes for this car are:

X50 – 911 Turbo with Powerkit

X54 – Stainless steel tailpipes

X69 – Carbon door entry guards with logo

X71 – Alu-look instrument faces

342 – Seat heating

513 – 4-way electrically adjustable lumbar support, right seat

586 – 4-way electrically adjustable lumbar support, left seat

The Porsche comes with the tool kit, spare tire, jack, two keys, books, and manuals.

I would like to share my personal observations about the 996 Turbo's! The engine was designed by Hans Metzger, probably the best Porsche engine designer ever. Mr. Metzger designed the engines for my Porsche factory team cars that we won the 2000 American Le Mans Series with. They were absolutely bulletproof, enabling us to win 10 out of 12 races. We also won the European Le Mans Series in 2000. The 996 Turbo engines are not the same design as used in the normal 996 911's. There was a intermediate shaft bearing problem with those cars and some have thought the Turbo's also had a problem. Not true, Mr. Metzger's engines feature a totally different design. Serviced properly, they will provide many hundred's of thousands of miles with spectacular performance. Dick Barbour

Collector car financing available at competitive rates.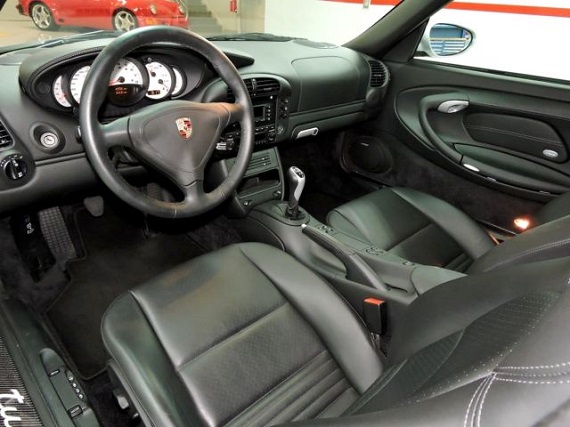 If memory serves this is the highest asking price I've seen for a 996TT, which shouldn't surprise us given the mileage. That said, compared to other premiums we see attached to such low mileage 911s the additional money asked for here really isn't all that much (for comparison see this seller's similar 996TT X50 with 50K miles). That doesn't make it inexpensive by any means and if you're searching for performance value an example with more miles is a better way to go for a variety of reasons. But for those who do see these as a potential collectible the long-term value here could be quite good. Just compare the very significant price differences we see among the air-cooled models when considering low versus high mileage. The question, of course, is whether these will ever be valued as such, which helps explain the lower premium. I suppose at the end of the day, even if the market for a 996TT never truly takes off, then the buyer of this Turbo will still be left with a phenomenal performance machine that has a significant amount of life left in it.
-Rob