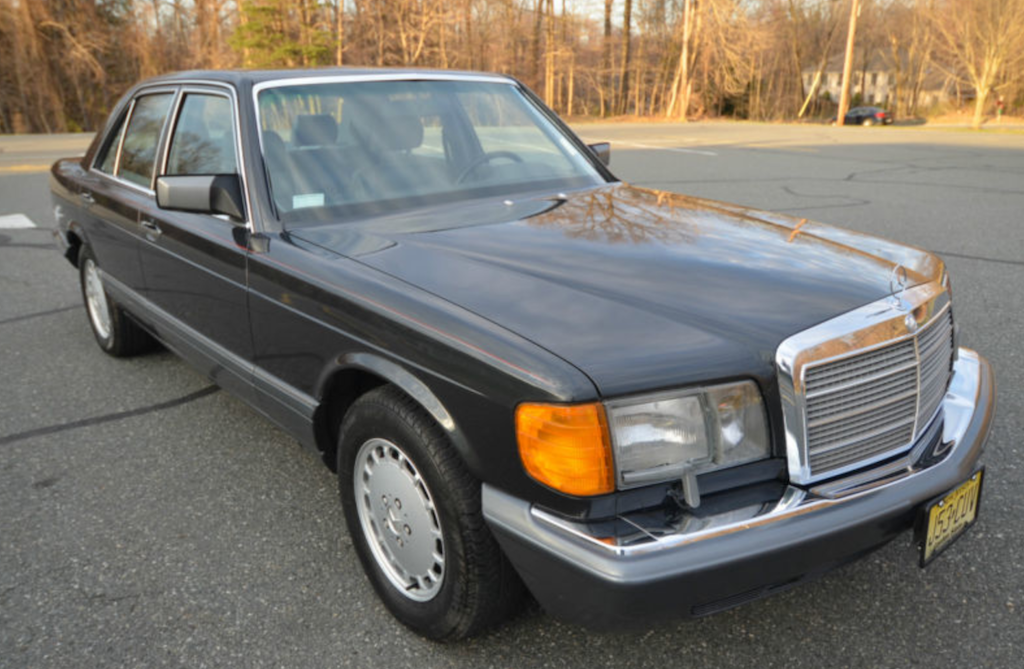 I'm not really a big car kind of guy. But if I was going to go for a large, executive sedan, a Mercedes-Benz S class would be at the top of my list. This is the car of celebrities, dictators and captains of industry. Of all the S classes over the years, the W126 is quite possibly the one most loved by collectors. When it was launched at the outset of the 1980s, it was not only technically advanced by carried the legendary Mercedes-Benz build quality enthusiasts had come to appreciate. This 1989 300SE for sale in New Jersey is part of a dying breed, as many of these sedans were run for hundreds of thousands of miles, leaving mint examples few and far between.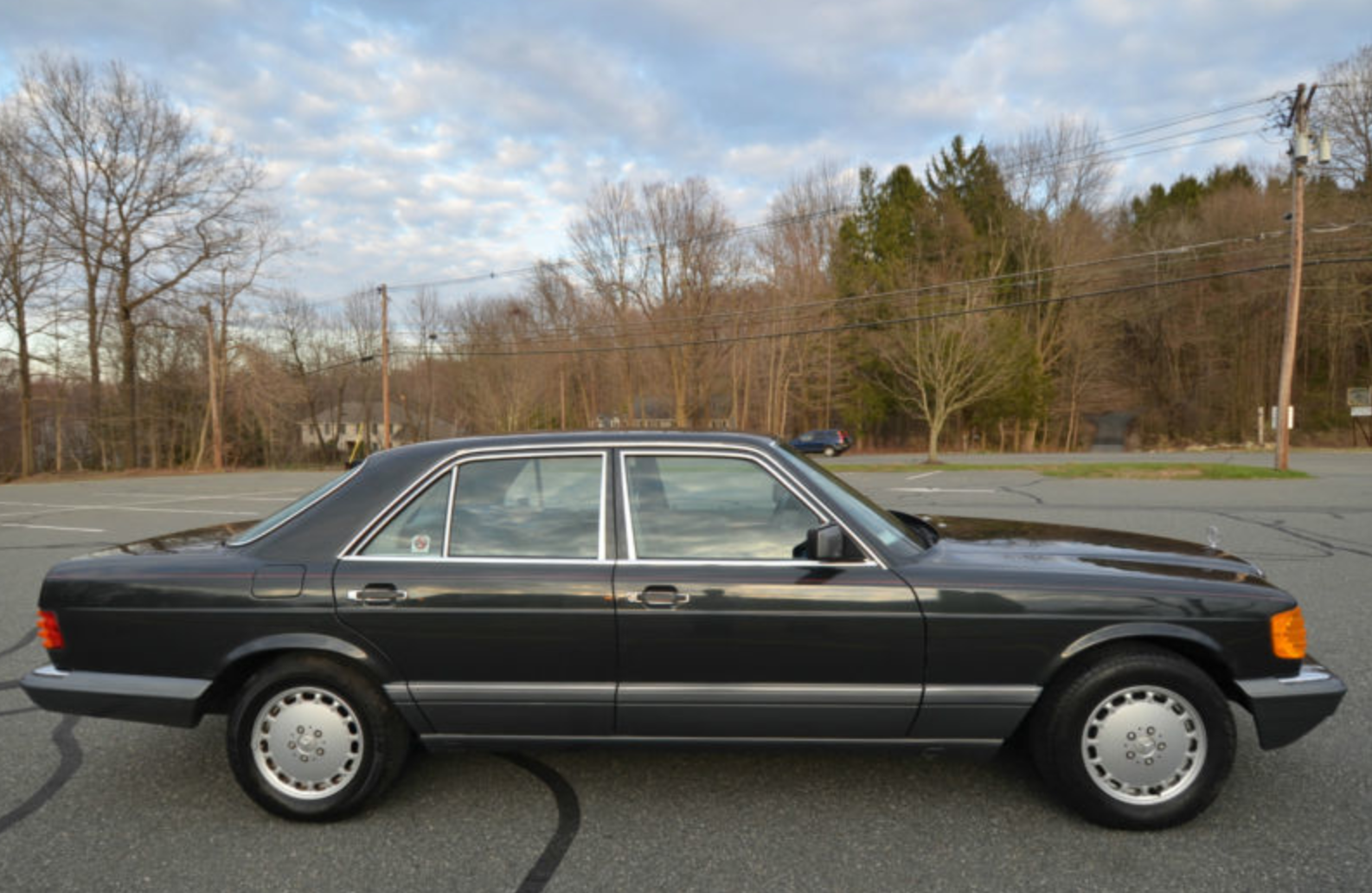 Year: 1989
Model: 300SE
Engine: 3.0 liter inline six
Transmission: 4-speed automatic
Mileage: 83,000 mi
Price: $9,950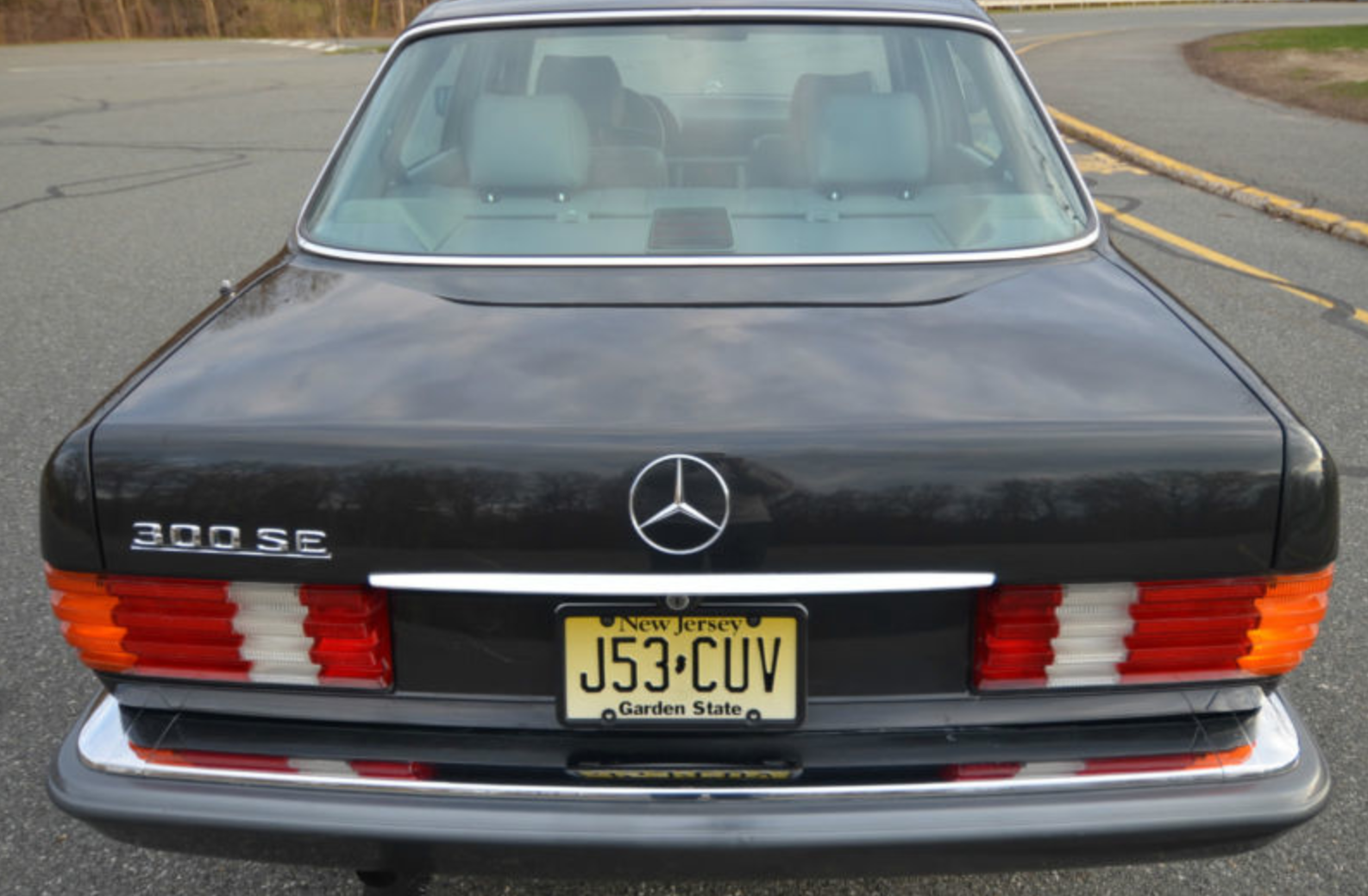 1989 Mercedes Benz 300SE W126 S-Class Sedan. $1,400 service with full inspection by J&J Automotive: "The most solid best-driving 126 I've seen in years, needs nothing." The only short-wheelbase version of the Series 2 W126 imported to the US. ONE owner for 24 years. Clean carfax and AutoCheck. New exhaust system, new Michelin tires, new headlight surrounds, new rubber antenna seal, several new window switches. Original Black Pearl Metallic (Dark Charcoal Gray) with Dove Gray Leather interior. EVERYTHING ON THIS CAR WORKS.

Exterior presents beautifully as shown. There are three TINY dings that will come out with Paintess Dent Removal; Road nicks and scratches have been touched up. Interior upholstery, carpeting and wood is gorgeous – no rips, cracks, tears, stains. The Series 2 was among the last of the nearly hand-built Mercedes and rare original low mileage examples are now appreciating in value. Shown by appointment. Relocating later this year and unfortunately must sell Mercedes collection: a 1987 190e and 1987 560SL also avaiable in similar condition. Call 862-251-1518 or email with questions.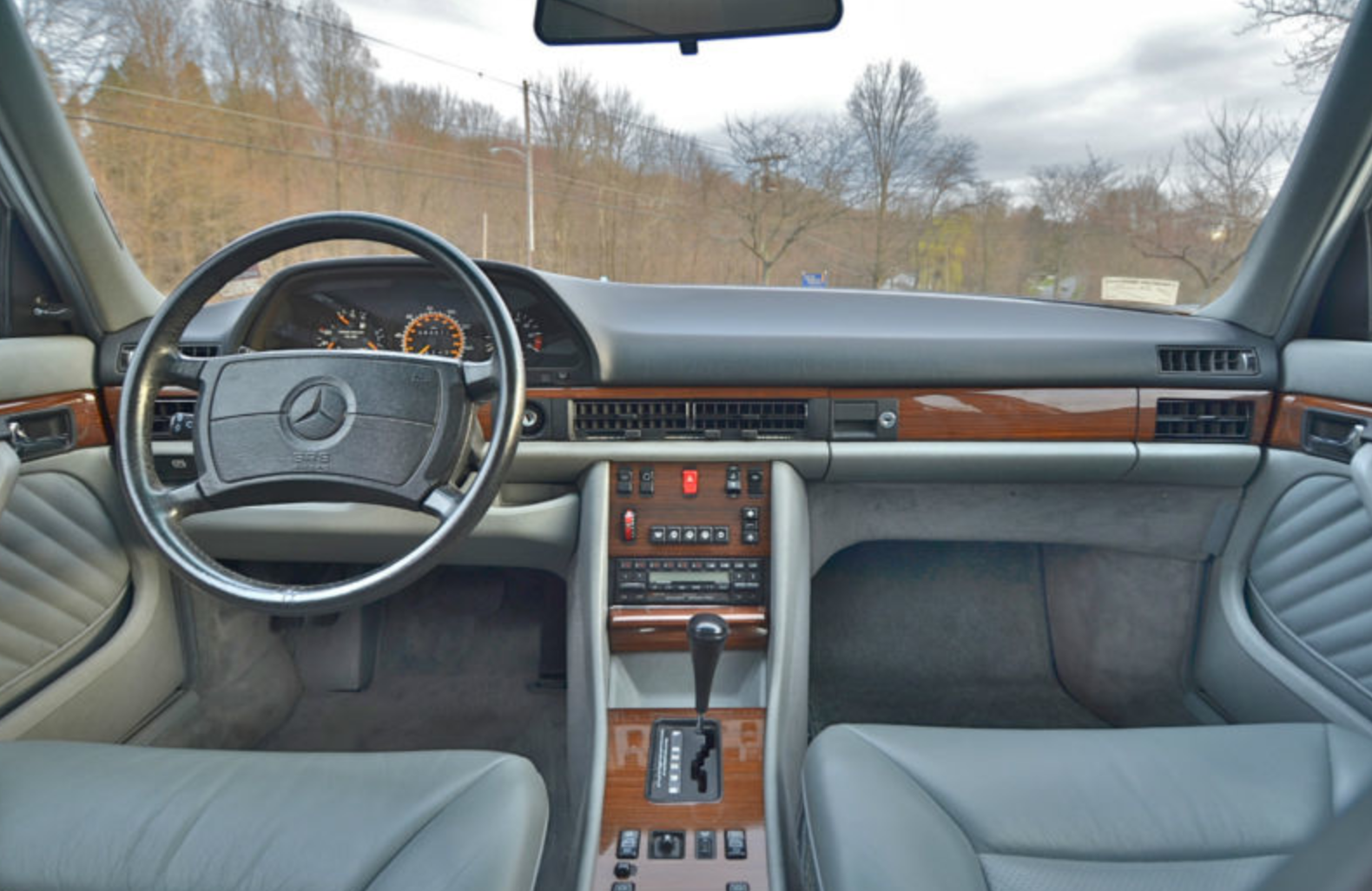 For someone who wants a little bit more space than what an E class offers but with similar fuel economy, this short wheelbase W126 represents the automotive version of Goldilocks. It's just right. For a 300SE in top notch condition, expect to pay somewhere around $10,000 to $12,000. This 300SE is undeniably nice. The black metallic paintwork over gray leather is probably one of my favorite color combinations for this car, as it adds to its stately air. A price of around $8,500 to $9,000 might be a little more realistic than having it glance the $10,000 mark, but if this car is as described, I could personally see stretching that little bit extra to make this mine.
-Paul