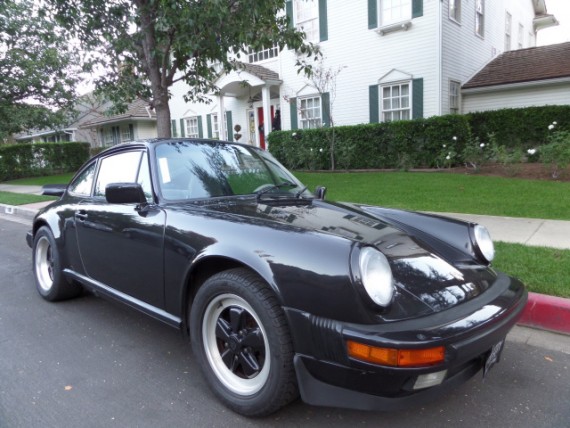 Of all the sports car manufacturers, I think Porsche loves special editions the most. Racing focused editions, touring editions, anniversary editions, they've done them all and they've done them well. I'm a big fan of the 991 50th Anniversary edition, I'd go so far as to say I think it's the best looking 911 ever made but not necessarily the one I'd want over all others. That would be the 930 Turbo but these days I'd say I have a better chance of owning the former given where the market is headed. I suppose it makes sense then that I'm such a fan of this car, the 911 25th Anniversary Edition.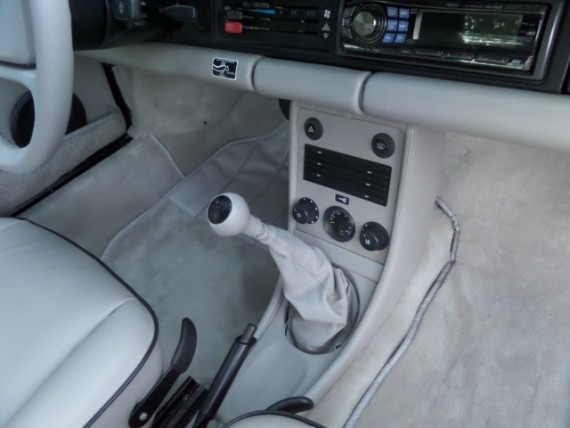 Year:1989
Model: 911 3.2 Carrera 25th Anniversary Edition
Engine: 3.2 liter flat-6
Transmission: 5-speed manual
Mileage: 88,000 mi
Price: $65,000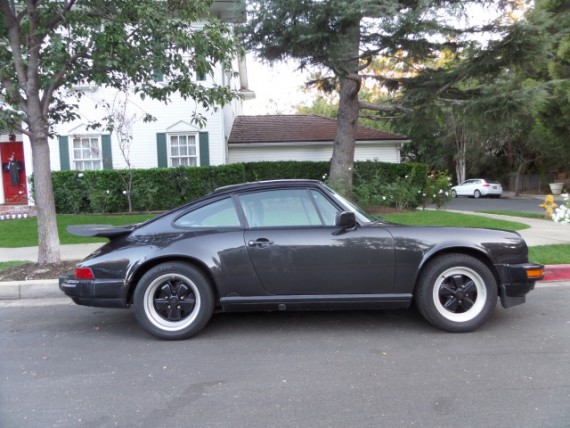 Satin Black on Silk Grey

1 of 60 produced!

88,000 miles

2 owners

2 Keys, Books, Records, Compressor, Toolkit, Jack and original bags and gloves to change spare tire!

$65,000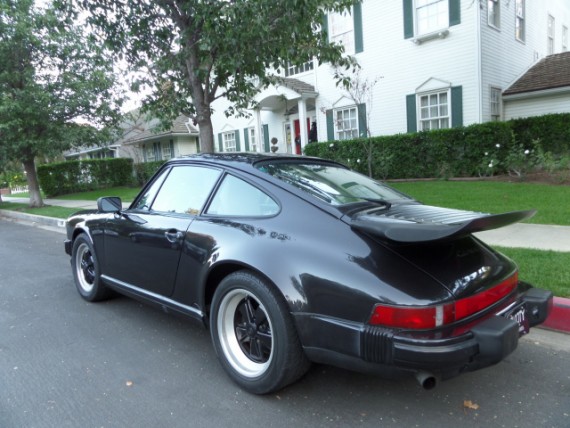 Although it looks like a 930 Turbo, it doesn't perform like one. The 25th Anniversary Edition posted the same numbers as a run of the mill 3.2 Carrera but it's a bit more special than one of those cars with the M401 "Turbo Look" option box ticked. In the world of classic 911s, I like every bit of individuality I can get and having a special edition vehicle instead of an appearance package added onto a rather commonplace one is quite appealing. Sure the upgrades on these cars vs. a 3.2 Carrera are mostly cosmetic but I think they're worth the extra bit of dough they seem to command. While limited slip diff and short shifter certainly help to justify the price bump, I don't think this car is worth anywhere close to what the seller wants for it. That's not their fault, the pricing makes sense given how out of control the market is, I just disagree with the market overall. However I suppose that if you're going to shell out more than anyone should for a classic 911, might as well go for one that has the added value of being a special edition. After all, the car you see here is one of 60 Satin Black over Silk Grey leather examples, further adding to the vehicle's rarity factor. The leather still looks incredibly supple, the velour carpeting looks clean enough to double the 5 second rule, although I would never allow food in the car were I the owner.
Cheers,
-Andrew