The year 1989 was a watershed moment for the 911. The model had survived imminent death after Porsche had planned to succeed it with the 928 mainly due to the fact that 911 sales continued to be strong. With Porsche management changing course, the 911 went through a steady program of evolution throughout the 1980s, leading up to a major revamp at the onset of the 1990s with the 964, introducing four-wheel drive to the classic 911 formula.
Coincidentally, the 911's 25th Anniversary fell on the same year as the final model year for the beloved 3.2 Carrera. Porsche celebrated the 3.2's final year with the Silver Anniversary package. Available in either Silver Metallic or Satin Black, these special 911s had a slew of options that included Silk Gray supple leather seats with black piping, a center console covered in leather that had an outside temperature gauge and CD holders, a short shift kit, rear window wiper, front and rear spoilers and wheels which were body colored.
For some reason, I always keep coming back to the 911 3.2; it seems to be my favorite of the breed. This Silver Anniversary edition for sale in Michigan has me sitting here drooling.
Year: 1989
Model: 911 Carrera Silver Anniversary
Engine: 3.2 liter flat six
Transmission: 5-speed manual
Mileage: 71,602
Price: $49,900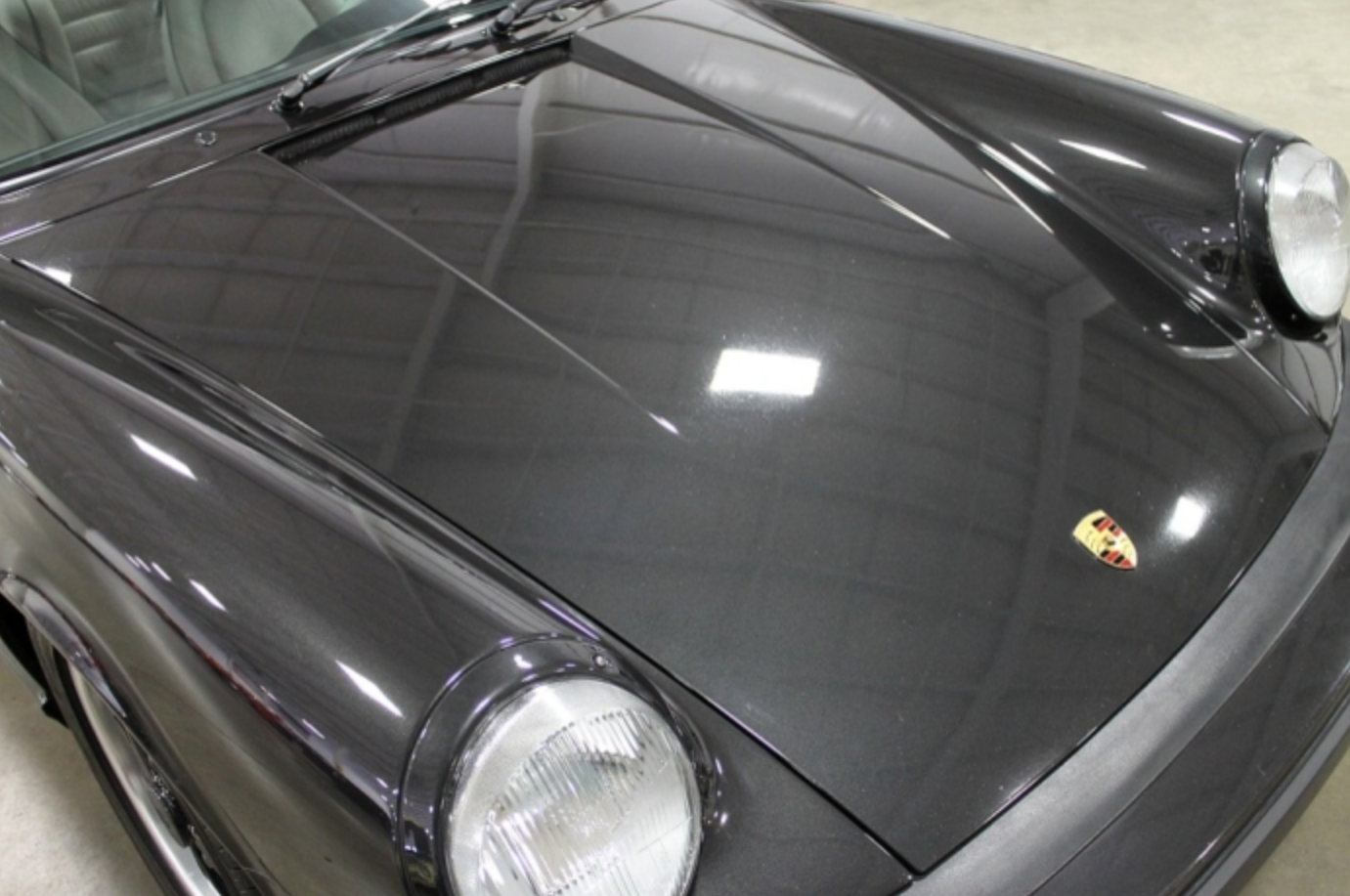 We are thrilled to present this 1989 Anniversary Porsche in the extremely rare Satin Black Metallic Paint with color matching Fuchs. Only 60 of the 300 Anniversary coupes produced were optioned with this exterior color. If you truly want a Porsche that very few people ever get the opportunity to own – this is the one! 1989 marked the last year of this iconic body style and many are in agreement that this is the car to have in your collection or as your third vehicle. With the famous G50 transmission and the extremely reliable 3.2-liter engine will provide nothing but appreciation as time goes on. With more and more of these vehicles heading back to Europe, we continue to see a shortage of these well documented lower mileage cars.

This specific Anniversary Edition has service records dating back to the very first service done at Major Porsche out of Kansas City MO, where it was sold new and remained for many years. Vehicle changed hands a few more times until we received the car with all service records, owners manuals, original window sticker, compressor, tools, keys and much more. This car is truly a time capsule that has been meticulously serviced with the very important 30k, 45k, and 60k service. This Silver Anniversary Edition 911 has had some very tasteful upgrades including a performance chip from 911 Chips that boost horsepower another 20hp, sport suspension that has been lowered to a more aggressive stance, a brand new sport dual exhaust with new heat exchangers giving it a distinguished note on acceleration, upgraded Areo mirrors, and new coordinating Coco mats. The original mirrors come with the car.

Once again this Porsche is one that demands serious consideration for anyone that is looking for a very well sorted, maintained and clean vehicle from top to bottom. This is the one that any Porsche aficionado desires to have in their possession. Do not delay as we sell these vehicles within days of them being advertised.
While normally I am a proponent of keeping an uncommon car like this stock, the upgrades don't do too much to detract from the proceedings. I wouldn't have swapped out the side view mirrors for updated ones, but that's a personal preference. The price seems a bit steep, given this car is equipped with what amounts to a special trim package. I know some Porsche fans will probably disagree, but almost $50,000 puts you squarely into 930 Turbo territory. The best 3.2 Carerra out there might hit the low $40,000 range. I'd suspect somewhere around $35,000 or so would be more reasonable for this late model 3.2.
-Paul