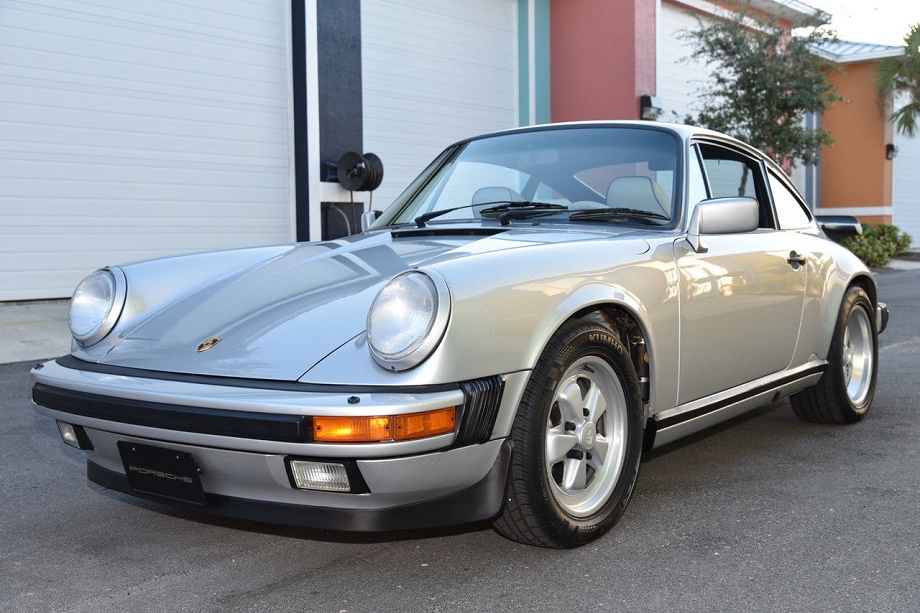 Update 1/7/19: This Silver Anniversary 911 Coupe has dropped from $64,500 ask in 2018 to $59,500 today.
It feels like it's been a good while since I've come across a nice one of these. This is a 1989 Porsche 911 Carrera Coupe Silver Anniversary Edition, which Porsche released as part of the sendoff to the 3.2 Carrera and as a commemoration of the 25th anniversary of 911 production. They were fairly limited production with only 500 total produced (300 Coupes and 200 Cabriolets). There was a time when I'd see these for sale somewhat frequently, but those days are long gone. This particular one looks exceptional.
The Silver Anniversary Edition was available in two exterior colors: Silver Metallic, which we see here, and Satin Black Metallic. Wheels were painted to match the exterior color, but the interior colors were the same. Of the two colors Silver Metallic was much more common with 240 of the 300 Coupes produced in silver. So this one isn't quite as rare as it could be, but still very rare nonetheless.
Comments closed