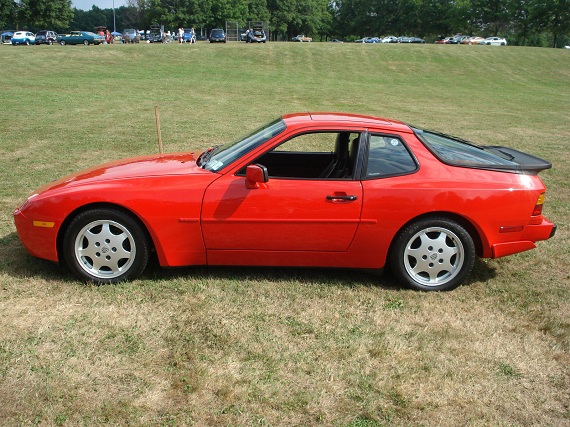 What has the world come to? Are the days of the cheap 1980s cars dead? We're in the days of $50,000 BMW M3s, $30,000 Audi Quattros, $20,000 Volkswagen GTis and $10,000 Sciroccos! And yet, there are still deals to be had, if you're willing to look – and act, quickly. Because while the 944 Turbo and S2 have been on the "down low" for a few years, we've been watching clean examples rapidly appreciate, pulled up by their more expensive cousins. That's as it should be, because frankly, of the lot, arguably the 944 Turbo is the best performance value of the 1980s, and the 944 S2 is perhaps the best all-arounder that Porsche has ever made. Those S2s are better balanced than all the previously listed cars, quicker than all of them, get better fuel mileage than all of them, and – arguably, I agree – look the best of the 944 production line. Yet the S2 has continuously been overlooked, almost taken for granted. Those days are going away, and opportunities to get a 944 S2 like today's are going to be increasingly difficult: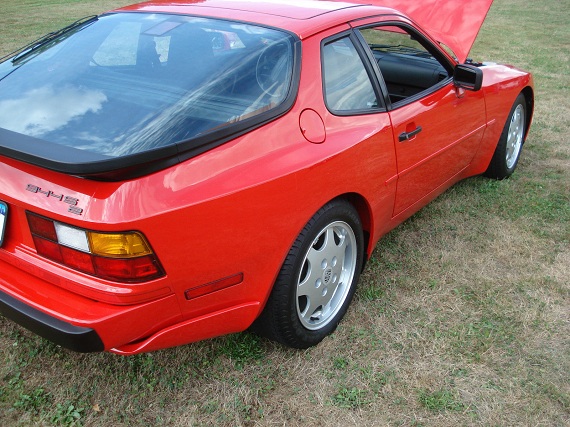 Year: 1989
Model: 944S2
Engine: 3.0 liter inline-4
Transmission: 5-speed manual
Mileage: 26,921 mi
Price: Reserve Auction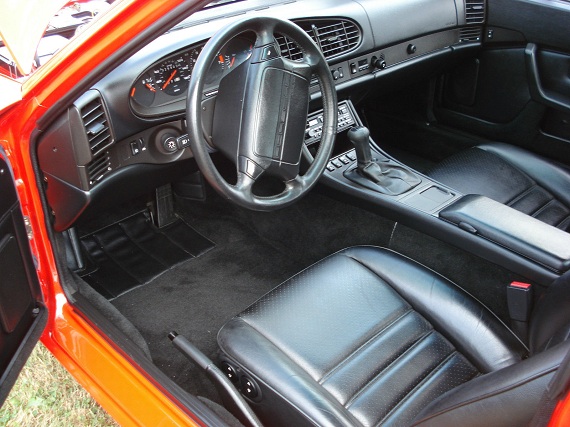 1989 PORSCHE 944S2. This may be one of the nicest S2s on the market. I'm the second owner and have owned the car for over 21 years. Car is definitely pampered and has only been driven about 4800 miles in the time I've owned it. Car has seen no rain and never driven at night ( bugs/moisture). Hard to believe but car has seen very little sunlight, driven around the block regularly to keep everything in working order. It has only set in the sun while at car shows, which it has been entered only 3 times. the results where 2 first place and 1 second place. Only entered shows at request of young daughter, see got a kick out of it.

Vehicle is stored in a climate controlled garage with cover. Oil changed regularly with red line synthetic. I perform my own maintenance so car has never been on a lift since I've owned it. no need to.

Original books and window sticker. Original right down to the tires and brakes.

I think the pictures speak for themselves, The car is in excellent condition, Interior shows like new, only thing missing are front mats. Mats started to seperate and where tossed. Mechanicaly she runs and drives perfect. There is a slight heat shield noise right at 3000 rpm, been there since new. Dealer service records show this, never really bothered me because it was so infrequent. Exterior of car shows great NO scrathes, dings or dents. There are some stone chips on front of car, the worst being below right side driving light (can be seen in pictures).Underside of car is as clean as top.If your looking to purchase one of these cars, then you probaly know all about them. Come inspect this one and you will buy it!

If you have questions I'll welcome your request. Lets be professional about this and not waste each others time if your not serious or don't have the funds.

On Apr-09-14 at 11:46:19 PDT, seller added the following information:

I've added some pics of interior that some people were asking for. The responses to the car have been overwhelming, thanks for kind remarks. Theres been some questions to timing belt and water pump service. As stated car is all original, having this done will be new owners choice. I did notice last night that passenger window button on drivers door is failing. Window works fine on passenger door with passenger switch.Thanks for all the interest and bidding.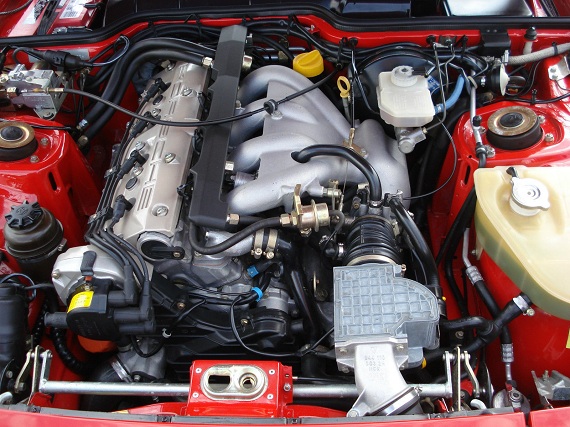 The condition of this car speaks for itself; immaculate is an understatement. If you want what is effectively a brand new 944 S2, look no farther. As a result, pricing on this car is substantially higher than the typical S2 market bears, but when you consider the price of reconditioning a more tired car into this level – something that has driven up prices on clean Mk.1 GTis and Sciroccos, for example – it's easy to see why it would be more expensive. Just check out the stack of receipts; you can tell this car has been pampered. Is it worth Turbo S money? It just may be; for two seemingly very similar cars, there's a limited market interested in each. I'd guess this car is priced in the low twenties. Sound crazy for a 944? To me, for that money it just seems crazy to even consider an E30 M3 with 5 times the miles in questionable shape.
-Carter