Introducing the first official GCFSB project car! I'm going to encourage the guys to start blogging their rides too, but since this one fell into my lap when I needed a cheap daily driver, I'll start first.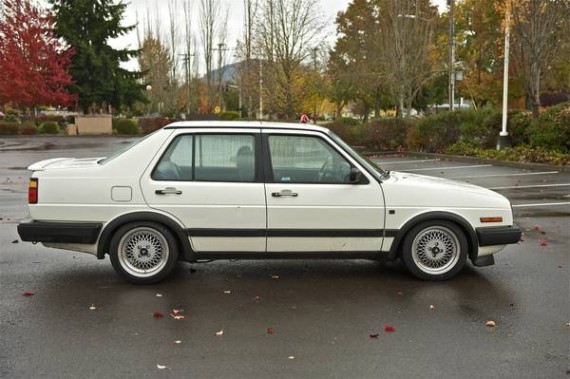 This car isn't a perfect fit for our site as it has it's share of bumps and bruises. Overall it's a bit of a kid's car in it's current state and we obviously prefer to feature the cream on this site: examples that are worthy of the attention of well informed enthusiasts. But that's exactly what led me to buy this car.
These debuted when I was in high school and modified examples littered the pages of VW & Porsche magazine, which later became European Car. I read it religiously, committed the information to memory, and always wanted to enjoy one of my own. To go through the process of correcting, improving, and customizing an enthusiast car is something I've never really fully indulged in even 20 years later.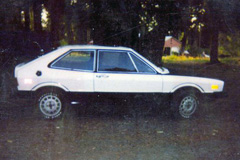 In our past, my wife and I have previously owned two MKII Golfs, a MKIV 337 edition, a 1977 Scirocco, a 1984 Jetta GLI, a 1977 Rabbit 16v track day car, and of course I started on a 1968 Beetle. My wife learned to drive on a bay window Bus as well. Volkswagens are in our blood, but the MKII platform in particular has always piqued both our interests.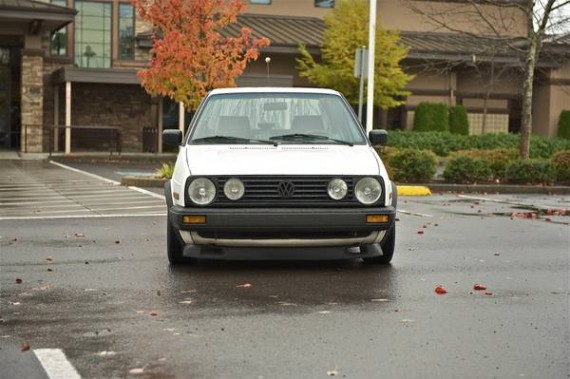 The MKII is an evolution of the first iteration but isn't diluted in the same manner as the MKIII that followed. It's kind of a bigger MKI without all the government regulations and related bigger car "improvements" that made the MKIII so distant from it's roots. We've always wanted a strong and clean MKII GTi/GLi like we remember from our youth and this might be the one to enjoy while reliving that memory.

Solid MKII GTi and GLi's are finally being appreciated when in largely original condition. While this one needs a little of everything and shows nearly 240k on the clock, most of the stock bits are all there and the secondary systems are working: A/C, MFA, power windows and locks, Recaro interior, no major body issues, and overall is a capable driver as-is.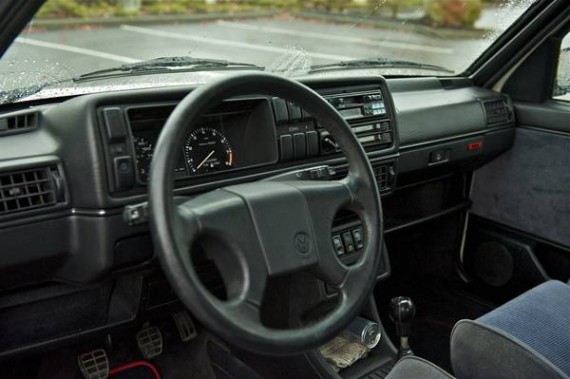 It's immediate needs are a primary fuel pump, headliner (natch), brake shudder, vapor barriers, and adjusting the aftermarket coilovers up a bit. It's a touch too low and even scrapes on the driveway with skilled care. I'm almost 40 and that shit gets old! And with the fuel pressure restored it should start easier and run more evenly.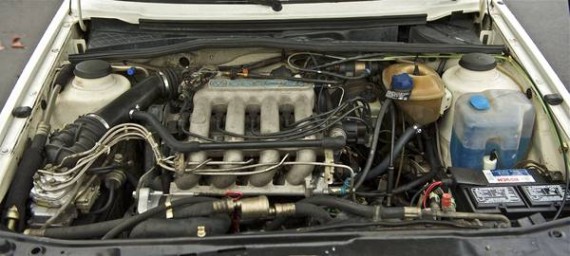 The most pleasant surprise is how affordable it is to recondition this car. After owning cars (and considering cars) that were more expensive to maintain, parts for this car are downright cheap. It's going to be a pleasure to throw some money at this one and have incremental improvements made for not a lot of money.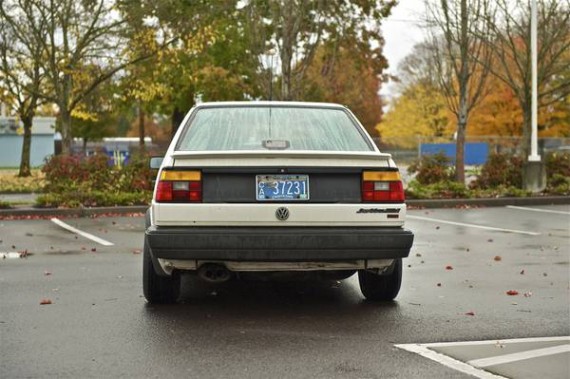 Currently the car is getting the critical needs attended to at Sports Car Shop in Eugene, Oregon. While these folks specialize in vintage European classic cars, my buddy Paul who works there is Volkswagen and BMW certified. We've been great friends forever and have owned cars like this since we were old enough to drive. He is without a doubt the most thorough, trustworthy, and capable man for the job and I'm very glad he's willing to help us out.
My goal for this project is to take it up a notch in terms of well sorted, dependable driver, and period correct OEM+ enthusiast example, with at least monthly updates. Naturally I'm still in the honeymoon phase right now but feel positive about the purchase for less than $3k. I invite your feedback in the comments and look forward to your owner histories and suggested upgrades.
dc