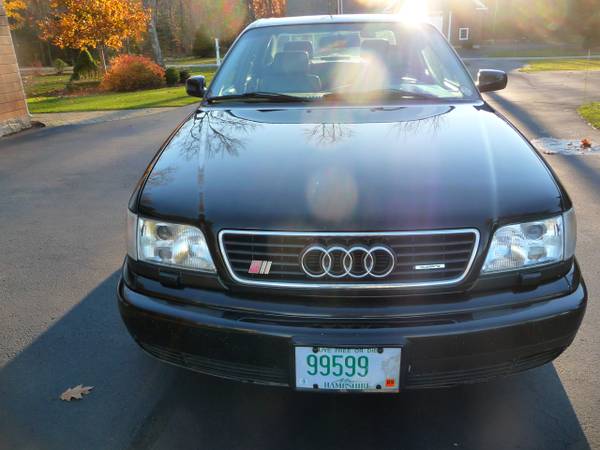 By 1995, it really seemed that the large fast executive sedan was leaving the U.S. for good. The E34 BMW was replaced in 1997 with the E39, but there was no word of an M5. Indeed, the 540i was considered so close in performance to the outgoing M5 it seemed BMW wasn't planning one. The era of hand-constructed M-cars was over. The 500E had also left us in 1994, with the W124 chassis also on its way out. That legendary car and chassis still haunts the dreams of many enthusiasts both in and out of the marque. For Audi, it was also the end of an era with the demise of the turbocharged inline-5, an engine that had defined the company's success in motorsport as well as the unique individuality of the brand. That motor last appeared in the United States in the 1995 Audi S6, like the other super sedans a high water mark for the brands whose memory would not be easy to shake. Now over two decades after its introduction in the 1991 200 and 1992 S4, the 3B/AAN motor is still a growing legend amongst Audi fans. Many of these super sedans were used hard and well over their life, providing countless memories of effortless overtaking and miraculous drives through snowy conditions. For those who haven't yet experienced the great C4 chassis mated to the phenomenal motor that the WRC helped to create, time hasn't run out. There are still good examples of the C4 chassis floating around, and unlike good examples of the E34 M5 and W124 500E, they're quite affordable. Take this black over grey S6 for example: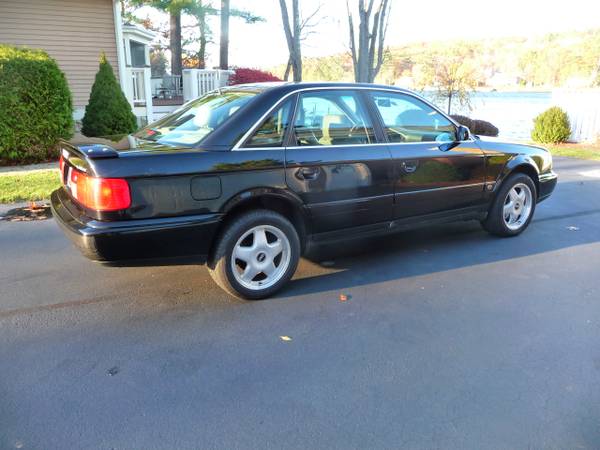 Year: 1995
Model: S6
Engine: 2.2 liter turbocharged inline-5
Transmission: 5-speed manual
Mileage: 136,000 mi
Price: $5,000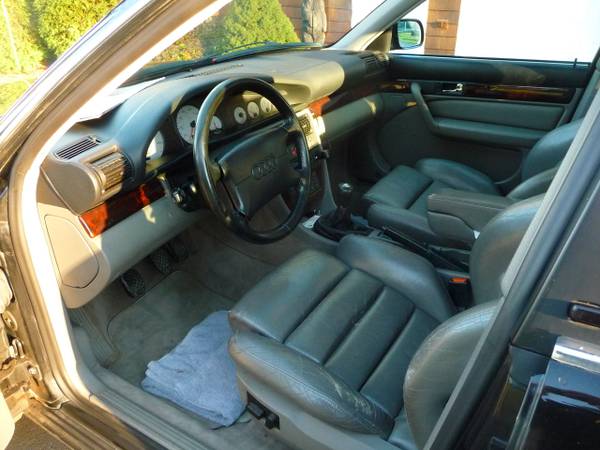 1995 Audi S6 Sedan Black/Grey. One Owner Since New. All stock; never modified in any way, 20 Valve Turbo 5 Cylinder with Stick shift, (all 1995 S-6 were stick shift),factory spoiler added when new. Regularly Serviced, no mechanical issues. 136,000 miles. New Dunlop All Season tires. Interior is in excellent Condition. Body has a crease in the LF Fender (a used fender is supplied with the car for your paint and installation), and several chips on the rear bumper (covered up). Front bumper is presentable and looks good except it has some cracks down low that are well covered.
The car has no mechanical issues. It had a timing belt at 100k, it was just tuned, all new front brakes and rear calipers and pads. New rear shocks and front strut mounts. new brake lines…..this car runs great and goes like crazy in the snow with Quatro AWD and a locking rear diff. for traction at low speeds. Spare factory and aftermarket wheel sets available. Robert 617.930.0007

Original books and delivery papers documented since new. $5,000.00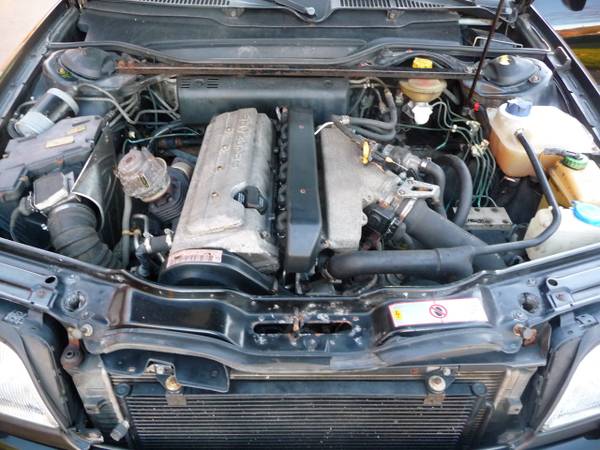 $5,000. That buys you a tremendous car with even more tremendous potential. The car is quite low miles by S4/S6 standards, is completely original and is offered with the rare grey leather interior – a pleasant surprise compared to the often-specified Ecru that wears poorly. There are some needs, but this car appears mechanically sorted and carries the original Fuchs-made wheels that look best on these cars. With the timing belt, brakes and tune up done along with newer tires and suspension, this car is just looking for a new driver to take it through the next several hundred thousand miles in style. In terms of German motoring, there aren't many better deals out there right now than what this car represents. Snatch them up while you can, because finding good examples will become increasingly difficult and pricing will be heading up soon.
-Carter