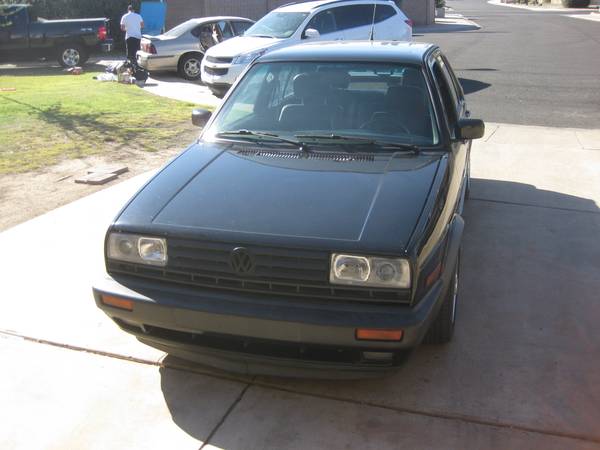 Dan's recent acquisition and post about the new GCFSB Project GLi got me thinking about GLis again. Truth be told, I'm firmly in "Camp Golf", but I had a few friends with nice GLis growing up and they were always great looking and fun. One in particular was a very clean black 91 model, correct with the original BBS wheels. One day my friend came to me and asked if I wanted to buy it; I did, but it was pretty far outside of my price range at that point, so I watched it disappear to some distant land and new owner. That seems to be the story with many GLis and German car fans; everyone seems to know someone who had one at some point and now misses it. I have a feeling that today's owner is someone who will miss this particular GLi very much, as likely will be all of his friends – who probably like me want it very much but can't swing buying it right now. But unlike my friend's clean 1991 2.0 GLi, today's example shares very little in common with most GLis at all. A bunch of runs to the Volkswagen parts bag have yielded a pretty unique GLi – a VR6-swapped, Syncro-swapped sleeper. Yes, please!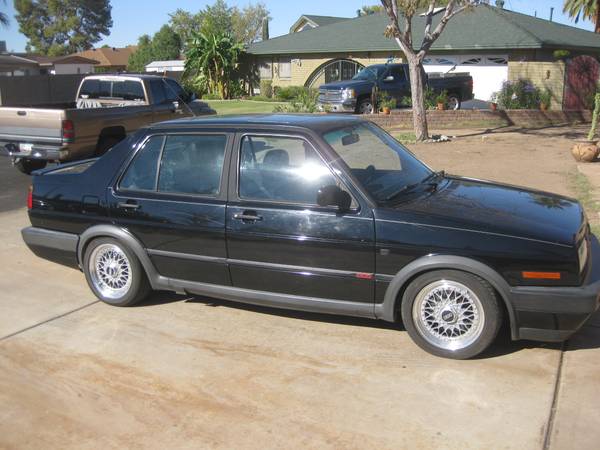 Year: 1988
Model: Jetta GLi
Engine: 2.8 liter VR6
Transmission: 5-speed manual
Mileage: Unlisted
Price: $6,500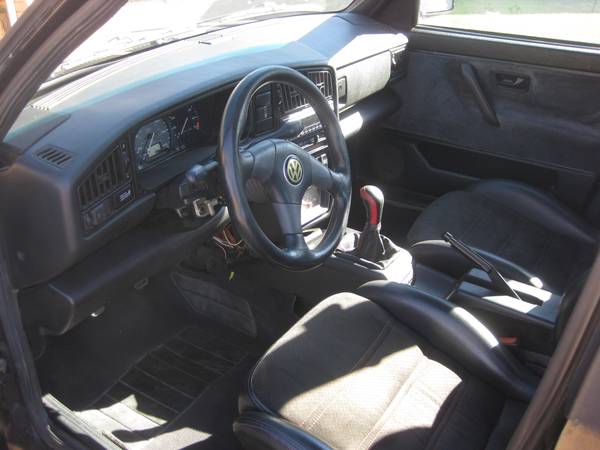 1988 volkswagen jetta gli manual transmission
I have had this car since 1992. I started conversion in 2000. Completed in 2008. All parts used are OEM Volkswagen. Suspension is HandR Coilovers for Syncro. engine is out of a 93 Passat, Syncro out of a 91 Passat. BBS RS, original Rally Grill and headlights, Dash is out of 93 Corrado. Power windows. Car runs great and has been reliable. Body is all original paint and in good shape, no accidents, does have dings and scratches. Car has A/C delete. I will answer any questions you might have but I will only talk price in person. That shows me that you are truly interested and your not wasting my time.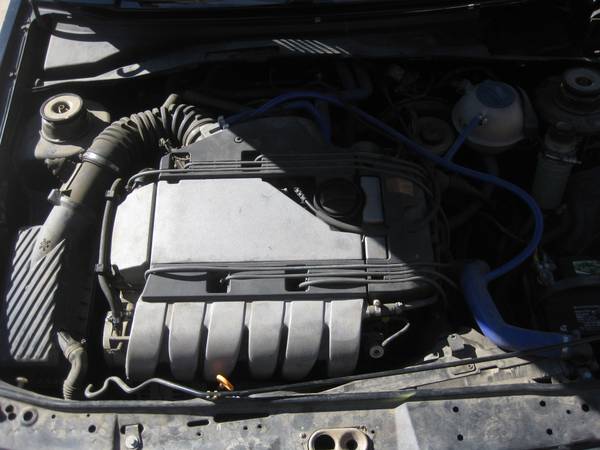 Okay, the coilovers are a touch too low, but otherwise the exterior is spot on. The BBS RSs are flashy but awesome, the Rallye grille (see what I did there?) is a neat touch not often seen on Jettas, and otherwise it looks like a stock later A2 GLi with big bumpers and trim. Well played, builder – certainly in much better taste than most of the watercooled crowd. Inside we get a Corrado dash, a nice upgrade to the flat Mk.2 dash. In other photos of the car on a different site it has what appear to be flip-forward GTi Recaro Trophy seats, but they don't appear in this advertisement. But it's underneath that things get really interesting with a 91 Passat Syncro drivetrain installed mated to a 93 Passat VR6 motor. Talk about sleeper status – there's no way you could tell what this car was from the outside. Condition overall is very good, and while it's missing some nicer amenities such as air conditioning, I think the surprise factor of being able to do a power slide through snow would outweigh those concerns. Pricing is unsurprisingly high for a GLi but considering the overall condition and the work completed I can't say it's unreasonable. $6,500 buys you a pretty good condition A1 or A2 GTi, but if I was in the market I'd really rather have this concoction.
-Carter