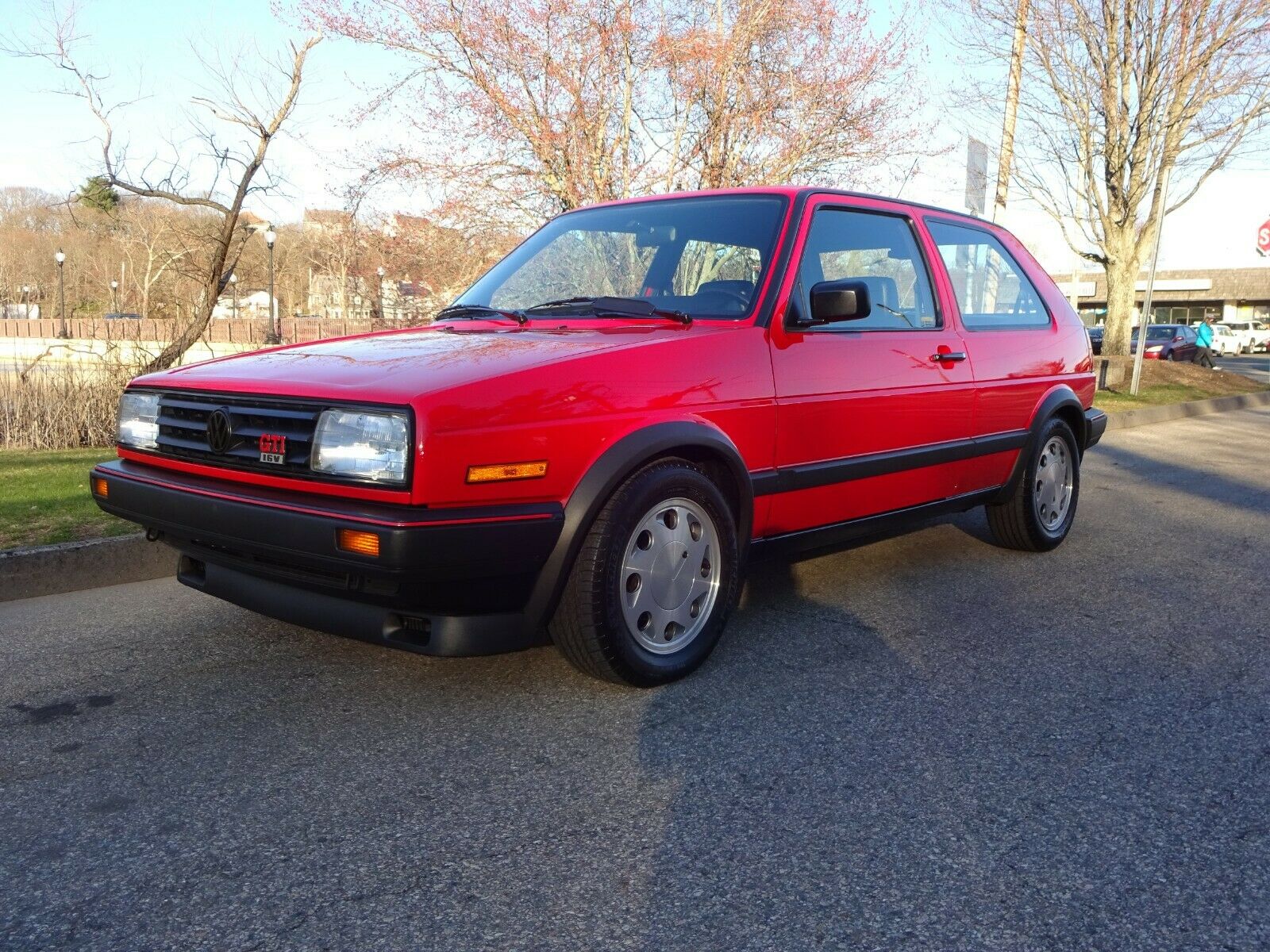 I'm sure you've heard the idiom "lightning doesn't strike the same place twice".
It's wrong.
In fact, it's fairly common for lightning to strike the same place twice. Check out tall buildings, for example. Still, humans like to think that the odds of a rare event happening twice in a short amount of time are statistically very low. And, if I'm honest, I'm not immune to that belief. That brings us today's Volkswagen. If this 1989 GTI 16V looks familiar, you'd be forgiven for thinking I just covered it. I, too, thought it was the same car I looked at back in February.
After all, what is the statistical probability of coming across another perfect condition, LY3D Tornado Red 1989 GTI 16V after seeing one just two months ago? Apparently it is quite good. Because while they look similar and both in impossibly good condition, February's VIN was 1VWDC0179KV009402 while today's is 1VWDC0176KV016260. The last one sold at $8,322 – frankly, quite a deal for what that car was. Today you've got a second chance if you missed out – but you'll need to bring more money to the table…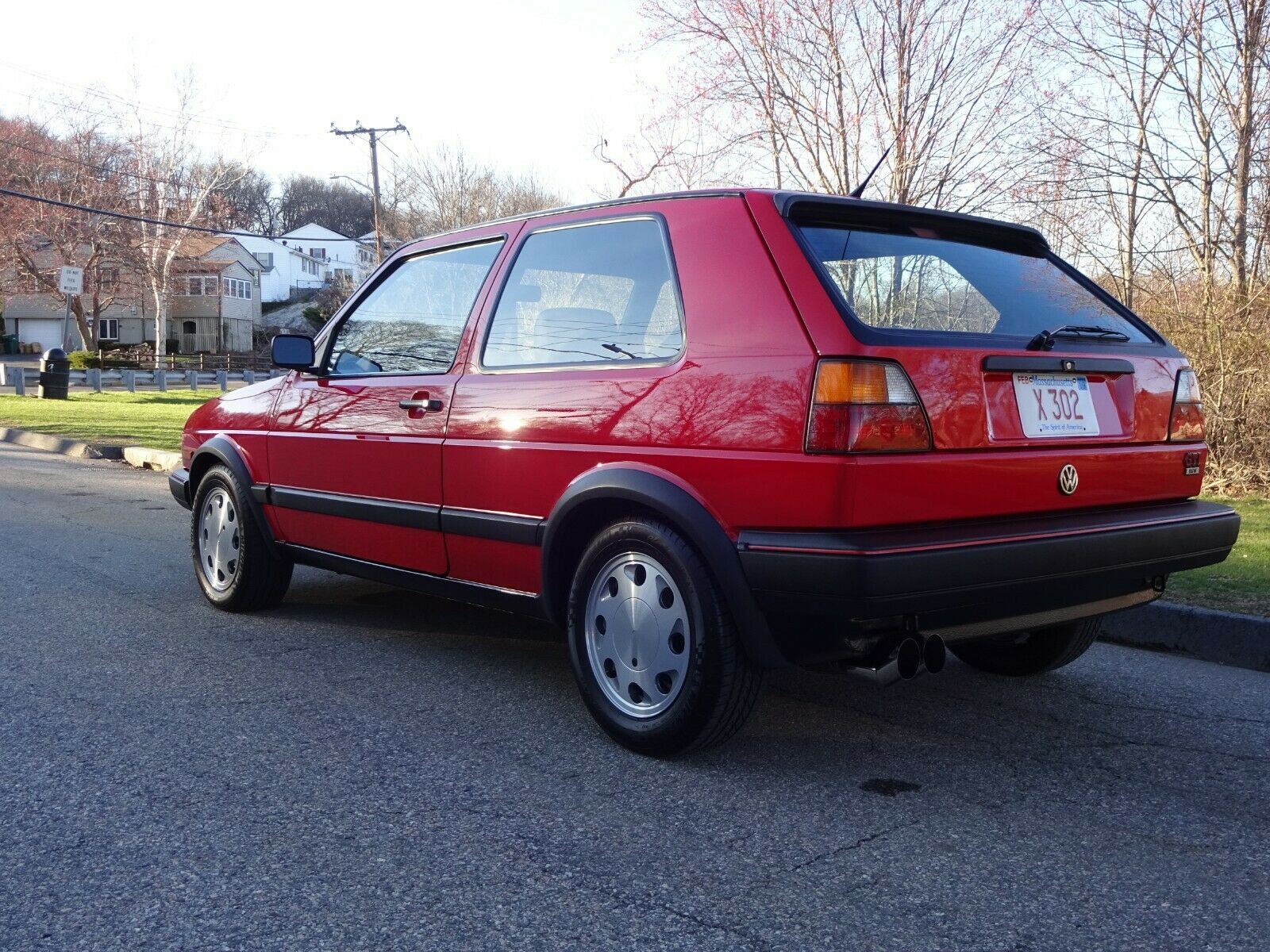 Year: 1989
Model: GTI 16V
VIN: 1VWDC0176KV016260
Engine: 1.8 liter inline-4
Transmission: 5-speed manual
Mileage: 77,606 mi
Price: Reserve Auction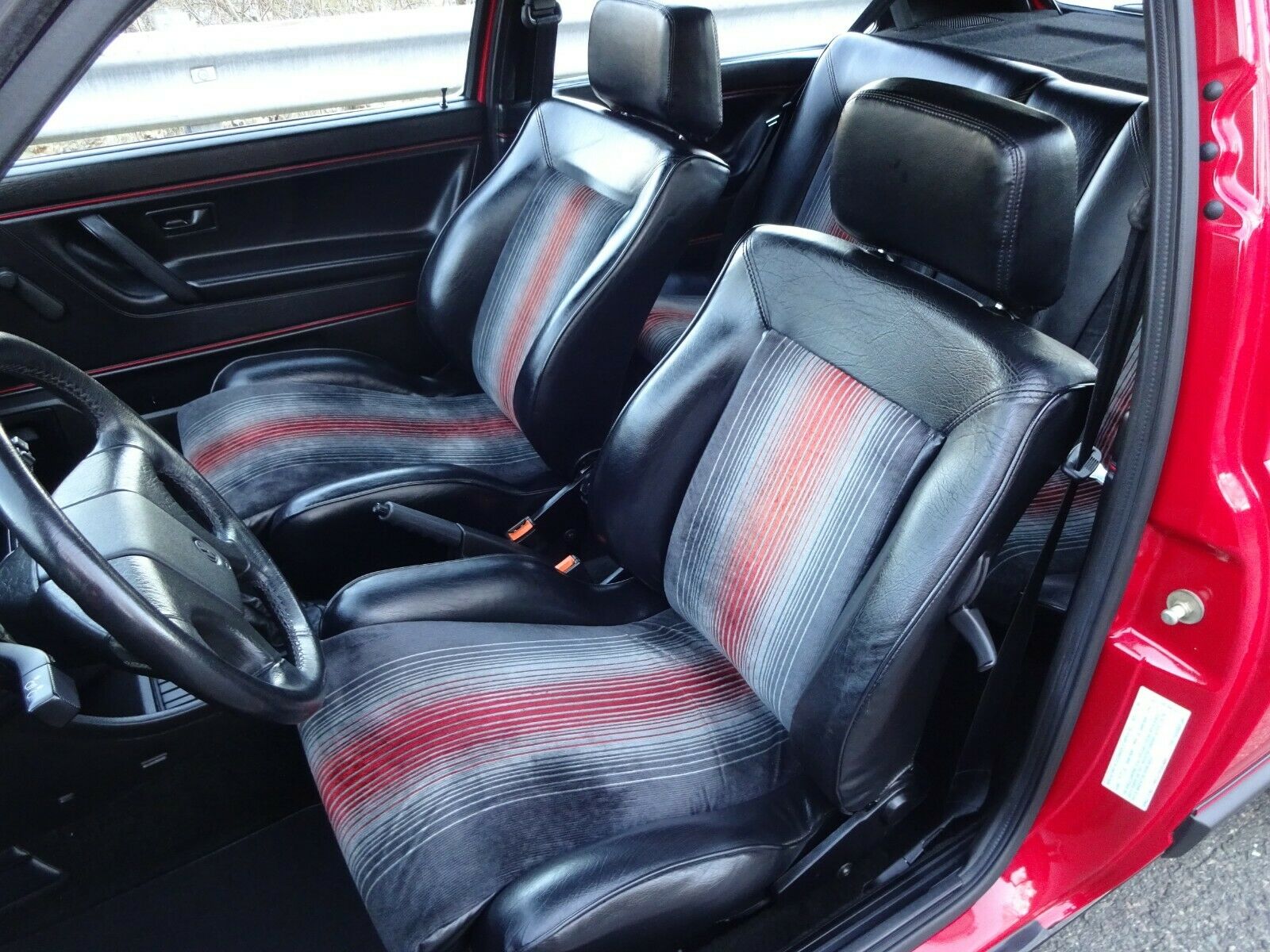 1989 Volkswagen Golf GTI 16V 5spd.

Original west coast car , shipped to Massachusetts. 100% rust free , always garaged. Exceptional original paint , original trim , and original interior.

Special ordered by the original owner with all of the performance options available in 1989.

This car was purchased new at HANSON VW in Olympia , Washington by the original owner when he was 50 years of age. The car has never been owned by a young kid and it has always had the best care possible. Never abused. The original owner worked for the State of Washington as Director of Data Processing and he was very particular with keeping records. The car has all of the original paperwork and documents from new , receipts for all oil changes , original dealer brochures , original dealer ad , original temporary paper license plate , original plate frames from HANSON VW , etc. , etc. , etc.

77k original miles , never in bad weather. It was always used as a second vehicle and kept clean with pride of ownership. No accidents or paint work ever.

The car has 4 new Michelin pilot tires on the original rims that are near perfect condition. New Bosch OEM battery , and a new stainless turbo style performance muffler with dual polished stainless tip. All of the fluids were also flushed when I purchased the car a few years back and I haven't put very many miles on it at all. Runs very well , no issues. All gauges work as they should. Heat blows hot , A/C does not blow cold and will require a service. There are also some stone chips on the leading edge of the hood and very few small parking lot dings on the car. Extremely nice interior with original floor mats. Engine compartment and trunk are also clean , original spare tire has never been used.

You would be hard pressed finding a nicer , more original MKII GTI !

Please be serious and capable of purchasing the car.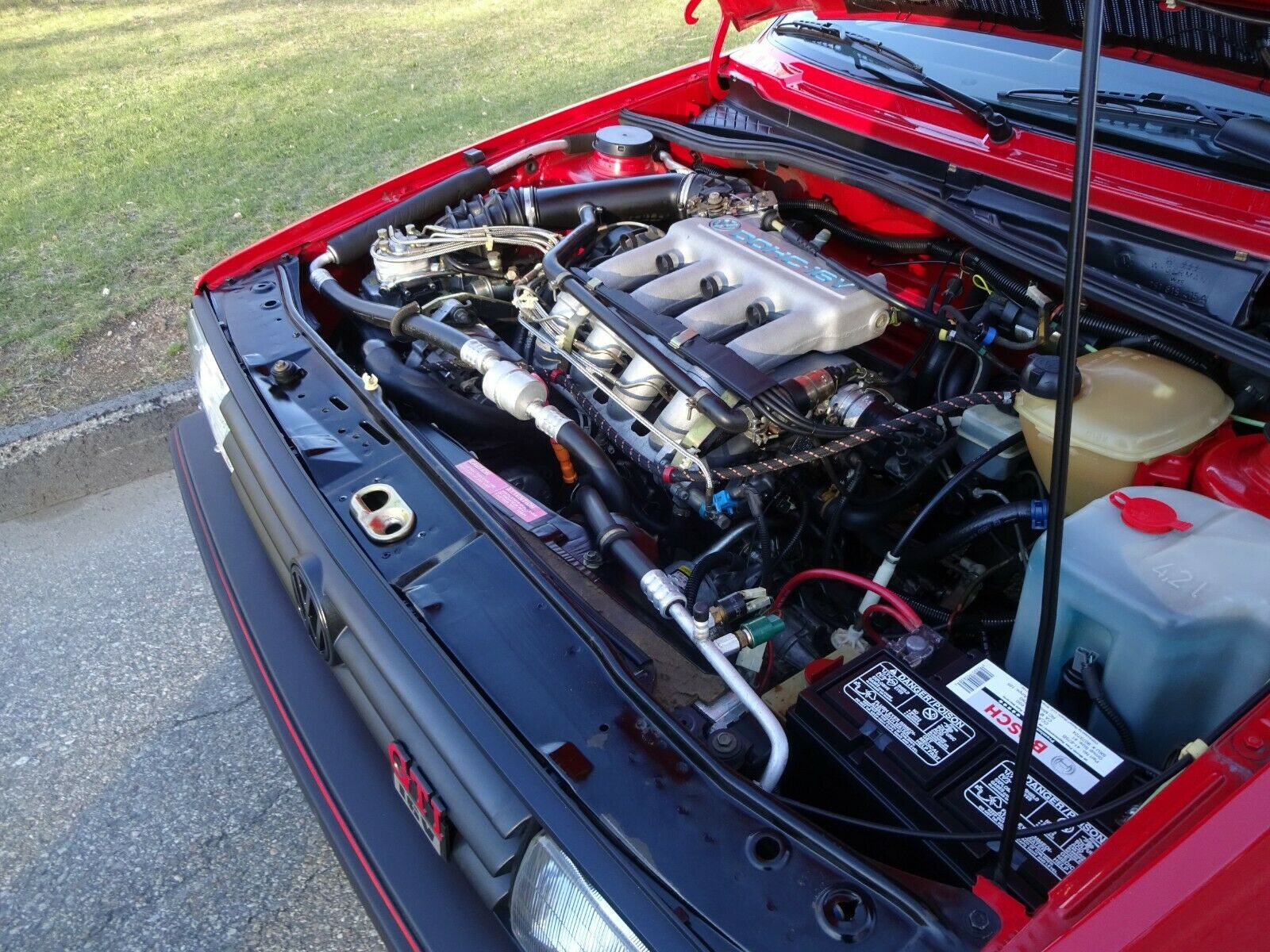 As I pretty thoroughly covered just what defined the first run of 16V GTIs and what made them special so recently, I won't recount those details but you can click here if you want to read about them. What makes today's car special is certainly the condition. The seller offers a thorough gallery, including close up shots of rust-prone areas on the Mk.2. In each one, this car effectively looks brand new. Nits to pick? I could do without the silly-looking "DTM" exhaust and it's wearing the incorrect tire size, though admittedly there are very few 205-55-14 options left.
What's amazing is that with two auctions so close together, these two seemingly inseparable cars have resulted in vastly different bidding situations. With still over three days to go on the auction, today's GTI 16V has not only eclipsed February's clean example, it's already 50% higher at $11,300. Even more astonishing is that the reserve is still on! Where will bidding end, and will it sell? Anyone's guess at this point. This auction really highlights how fickle the market can be.
-Carter