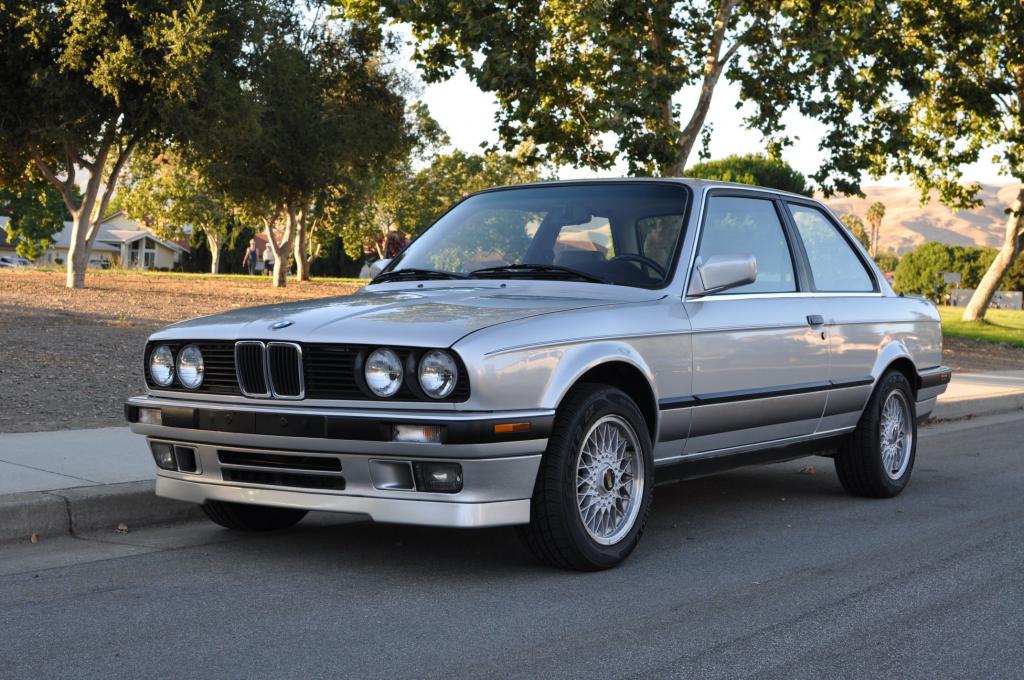 The E30 3 series. Could this be perhaps the hottest modern classic collectible at the moment? It sure seems like it. What is driving this frenzy? I think it can be boiled down to one thing: enthusiasts are seeking to go back to basics. Whether it's the rapid disappearance of the manual gearbox or speakers that amplify engine noise into the cabin (I'm looking at you F10 M5), it's hard to get that visceral feeling from any four-wheeled vehicle these days. But a car like this two-owner, 1990 325is for sale in California brings it all back. It's got two doors, five speeds and a host of records from when it was new.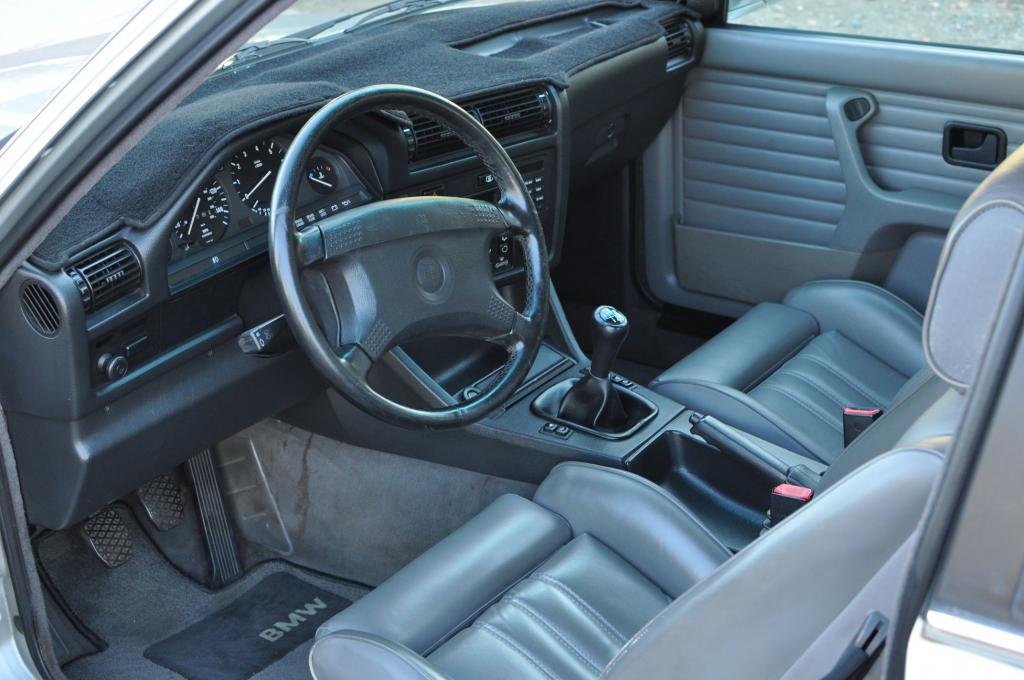 Year: 1990
Model: 325is
Engine: 2.5 liter inline-6
Transmission: 5-speed manual
Mileage: 121,638 mi
Price: Reserve auction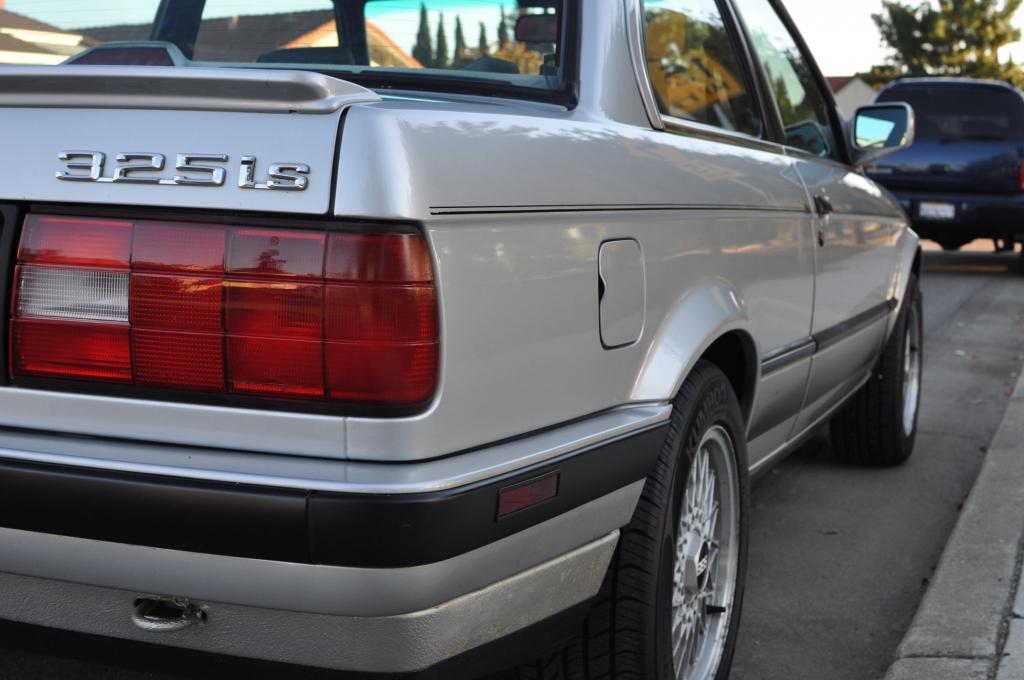 1990 BMW 325is, Sterling Silver with gray interior, all original clean title unmolested California car purchased from Peter Pan BMW in Mill Valley California. The car been meticulously maintained since day one, current odometer read 121,638 miles, service records from day one are available including original purchase invoice, window sticker, booklets and all service receipt from February 1990 to 2013. The car has been an excellent driver, not a garage queen, maintained up-to-date. It has never been into any major accident, rust free and straight body, all the panels except the bonnet are original with VIN stickers still intact (see pictures). The car was involved in a low speed parking lot incident 2yrs ago. I have photos of the damages from the incident that I can show to the interested parties, also receipt of the repairs.

Exterior:
The exterior is in excellent condition, the front bumper, bonnet, two front fenders and roof has been repainted due minor oxidation from aged paint, rest of the car still have original paint and the decals along the lower side of the car are original from factory. Original 14×6 BBS alloy wheels were upgraded to OEM 15×7 BBS from European E30, four new Kumho 4X 205/55VR15 tires have less than 2000 miles. Car has been regularly hand wash and wax, the paint shines without any signs of oxidation or fade.

Interior:
The interior is in excellent condition. Both front seats have been reupholstered in 2005, the rear seat remains untouched, there no cracks or tears on the seats. There are few small cracks on the dashboard (as shown in the pictures below). Original R12 A/C blow ice cold. All carpets and interior panels are intact and original. Power sunroof, power windows, power door locks, original radio and power antenna all functional.

Mechanical:
The car is in excellent mechanical condition and maintenance are up-to-date. Idle flawlessly, run strong and shift smooth, never overheated even in 90+ degree weather with A/C running, temp gauge always stay in middle. The timing belt, water pump, oil pan gasket, valve adjustment, new Scorpion stainless steel catback exhaust was installed less than 2000 miles ago.

Major services done on the car and recent maintenance:
9/6/2001 65,761mi New clutch, timing belt, misc seals and gaskets
6/14/2002 70,177mi Replace front control arms
12/19/2003 80,038mi New Alternator
5/16/2005 86,460mi Reupholstered front seats
7/21/2006 93,901mi Replace front and Rear shocks/strut and bushings
4/22/2010 117,165mi New steering rack
8/18/2011 119,279mi New Battery
10/12/2011 119,650mi Valve Adjustment
10/19/2011 119,700mi Redline transmission and differential oil
10/25/2011 119,762mi New front and rear brake rotors with Hawk HPS brake pads
10/25/2011 119,762mi Flush brake fluid with Valvoline synthetic DOT-4
10/25/2011 119,762mi New air filter and oil change – Mobil 10-40, Mahle oil filter
11/9/2011 119,834mi Replace timing belt, water pump, drive belts, radiator hoses, thermostat, oil pan gasket, rocker shaft plugs, coolant flash
11/21/2011 119,900mi New Kumho 4X 205/55/VR15 Tires
11/23/2011 119,980mi Scorpion stainless steel catback exhaust
12/5/2011 120,075mi Replaced spark plugs with NGK ZGR5A
8/28/2012 121,240mi Oil change – Mobil 10-40, Mahle oil filter

Blemishes:
There are few blemishes on the exterior and interior as expected from a 23 years old car. There is a 1" scratch on the left rear corner by the trunk The paint on driver's side below the window show its age, you can only see it when you are up close. Passenger's lower rear rocker panel has some rock chips (see picture). I can send additional close up photos upon request.

Overall, this is a fine example of an original BMW E30, it took me five years to find the right car. It is a fun car to drive, direct and simple but still manageable for daily drive.

Reason to sell: Unfortunately, I have too many toys and I need to downsize on my automobile collection.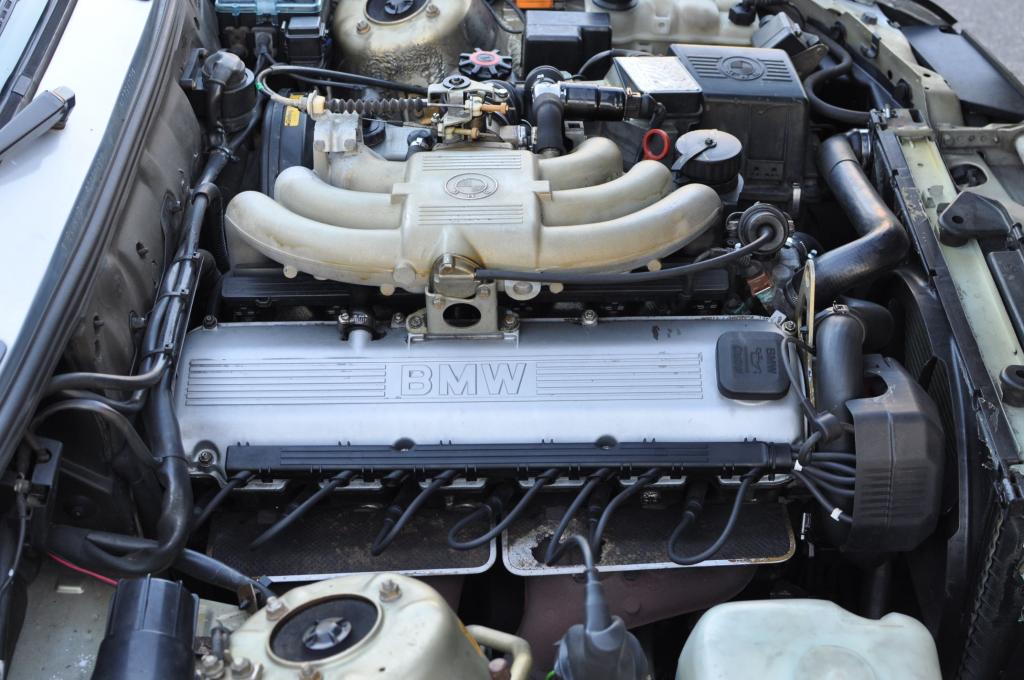 The last few unmolested 325is coupes we have featured have brought strong money. The most recent of which wound up fetching $10,600. I wouldn't flinch at the 120k on the clock. Sure, this car has some flaws, but it's an honest vehicle and one which you wouldn't be afraid to use on a regular basis. This might bring a little bit less than the other two, but I doubt by much. Somewhere around the $9,000 to $10,000 mark would probably get it done. If a 2002tii or E30 M3 is a bit out of your reach, this is the next best thing. Take it from me. I owned an '88 325is. They offer endless amounts of fun with a healthy dose of practicality.
-Paul