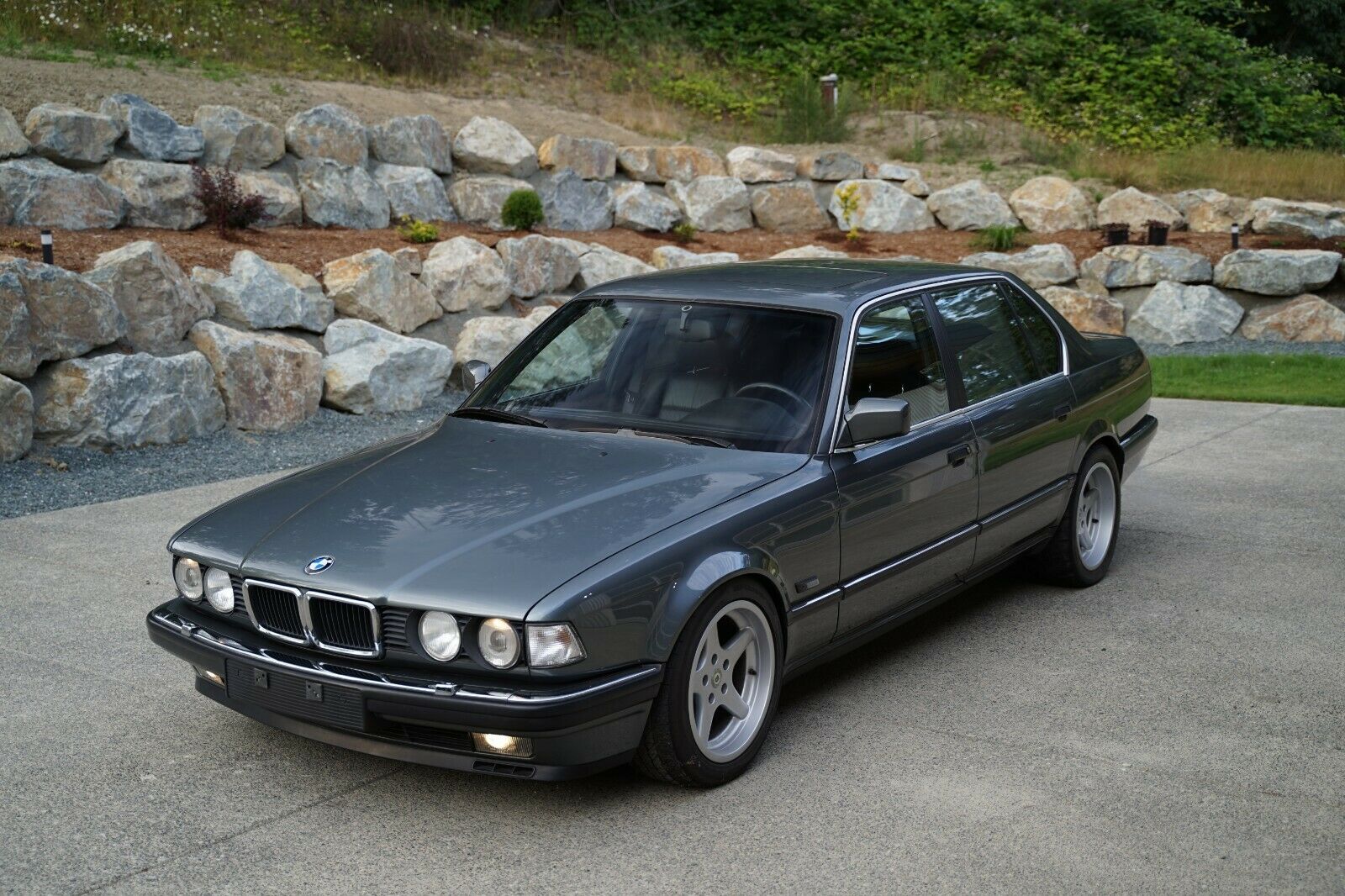 The late 80s and early 90s was a great time to be a fan of German cars, as each manufacturer advanced in leaps and bounds. Volkswagen had the succession of 16V, supercharged, and then VR6 engines. Porsche launched the supercar 959 and beefed up the 911, 944 Turbo and then 968, and the 928 GTS. Mercedes-Benz had the audacity to replace the stalwart R107 with the R129, launched the W124, W201, and finally the W140 and generally remained the benchmark of the world. Audi's success with the Quattro proliferated the model range, and the company that dared to be different ended the 80s with the wild quad-cam all-wheel drive V8 quattro and introduced the S and RS model ranges in the 90s.
BMW was not to be outdone. While the M brand had its roots in the 70s, it was really the 80s where they stretched their legs; the introduction of the definitive sports sedan and coupes of the M3, M5, and M6 still have repercussions today. But they weren't about to let the go-to W126 and the upstart V8 quattro have all the large-executive limelight. The E23 had been an interesting alternative all along, and it was quite advanced in many ways. But it was its successor, the E32, that really took BMW to the world stage in the large executive market. And the top-tier model was nothing to sneeze at. Gone was turbo power, and in its place BMW sistered two of their M20 inline-sixes together on a common crank, creating the M70 – a 5.0-liter V12 with an aluminum block and the best part of 300 horsepower. This was 1987, mind you, and that was still a pretty big number. Complex, expensive, and not without fault, the 750iL generated a lot of headlines and more than a few headaches for the other brands and its owners. Finding a clean one today can be tough, but this one with some period Racing Dynamics mods looks swell: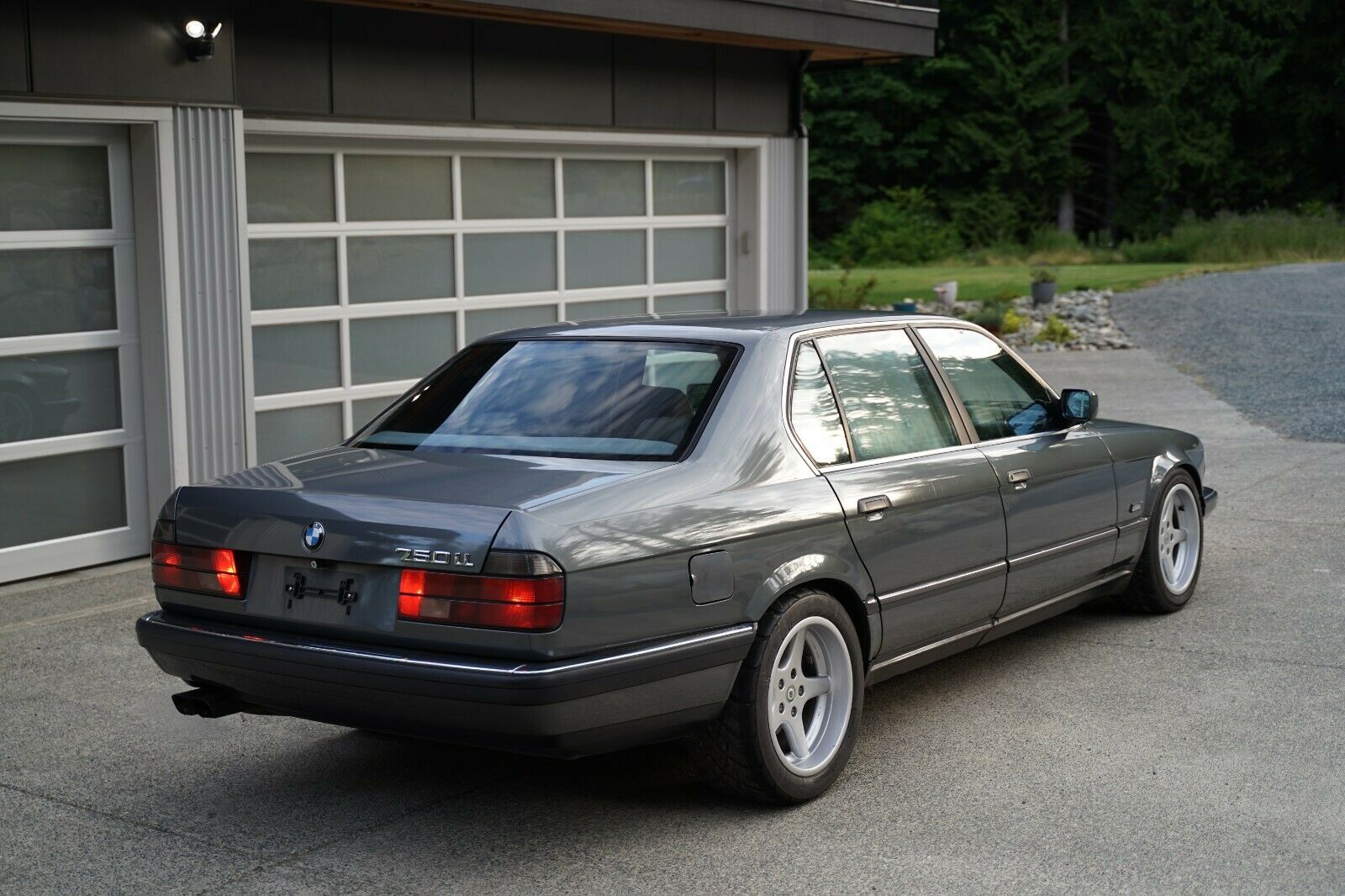 Year: 1990
Model: 750iL
VIN: WBAGC81070DC53277
Engine: 5.0 liter V12
Transmission: 4-speed automatic
Mileage: 43,000 km (~26,700 mi)
Location: Duncan, British Columbia
Price: No Reserve Auction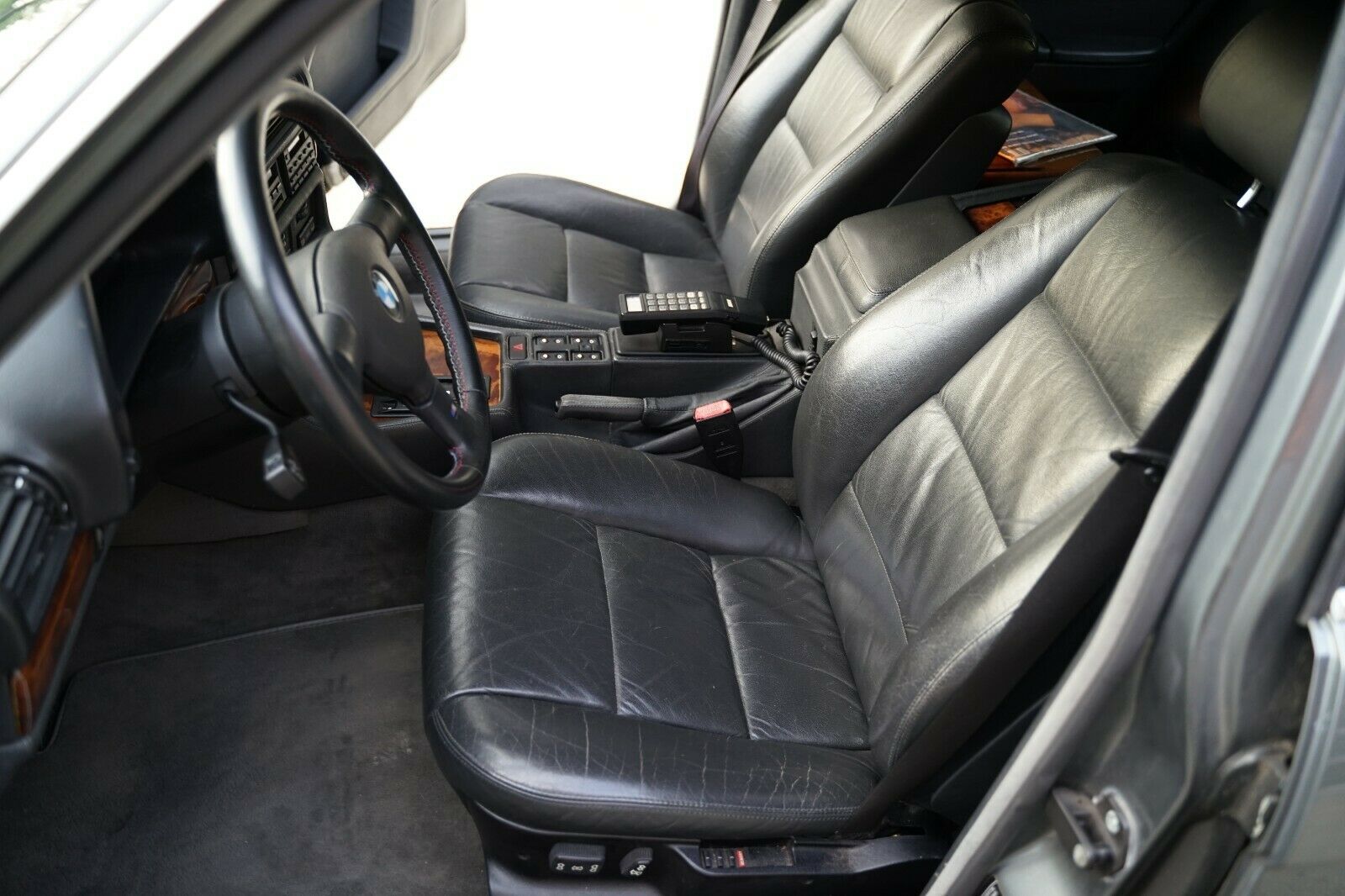 1990 BMW 750iL Highline with only 43220 KM since new! This car is a production 10/89

This vehicle is equipped with a BMW M70 v12 engine and a 4 speed automatic transmission, it is sitting on authentic Racing dynamics wheels which are staggered with 235/45R17 front and 275/40R17 rear tires.

Interior: Black Bison leather seats, leather door cards, walnut trim, Mtechnic 2 steering wheel 385mm that has been rewrapped with MTech stitching (like new), rear champagne cooler, walnut rear flip down tables, BMW factory car phone, dual glove box(drivers and passenger), 4 zone climate control. BMW factory rear foot rests, Leather center console, front and rear seat head rests, rear sunshades on doors and rear glass. production month penthouse magazine included, BMW factory "7series" leather briefcase with e32 7 series owner manuals and manufacturing booklets.

Exterior: this 1990 BMW 750iL which is the extended wheel base option. It features Euro bumpers, racing dynamics wheels, rear Dinan sway bar, front suspension is EDC and the rear is SLS. A strong running M70 V12. Brand new OEM BMW battery installed in January.

things to note:
1. Engine runs rough when cold but warms up to a smooth idle no issues. The car has had a MSD ignition coil update and runs great when warm.
2. The drivers seat has a small "twist" to the right side. But is still operational (very common issue for the e32 chassis)
3. Fuel door will need to be paint matched as it is not a perfect match (unsure what happened there)
4. Left rear tail light has a hairline crack which has been sealed up but I wanted to make a note on it.

If anyone has any questions or concerns please feel free to reach out and I will do my best to answer them! we will happily supply more photos of anything requested.

Thanks, happy bidding!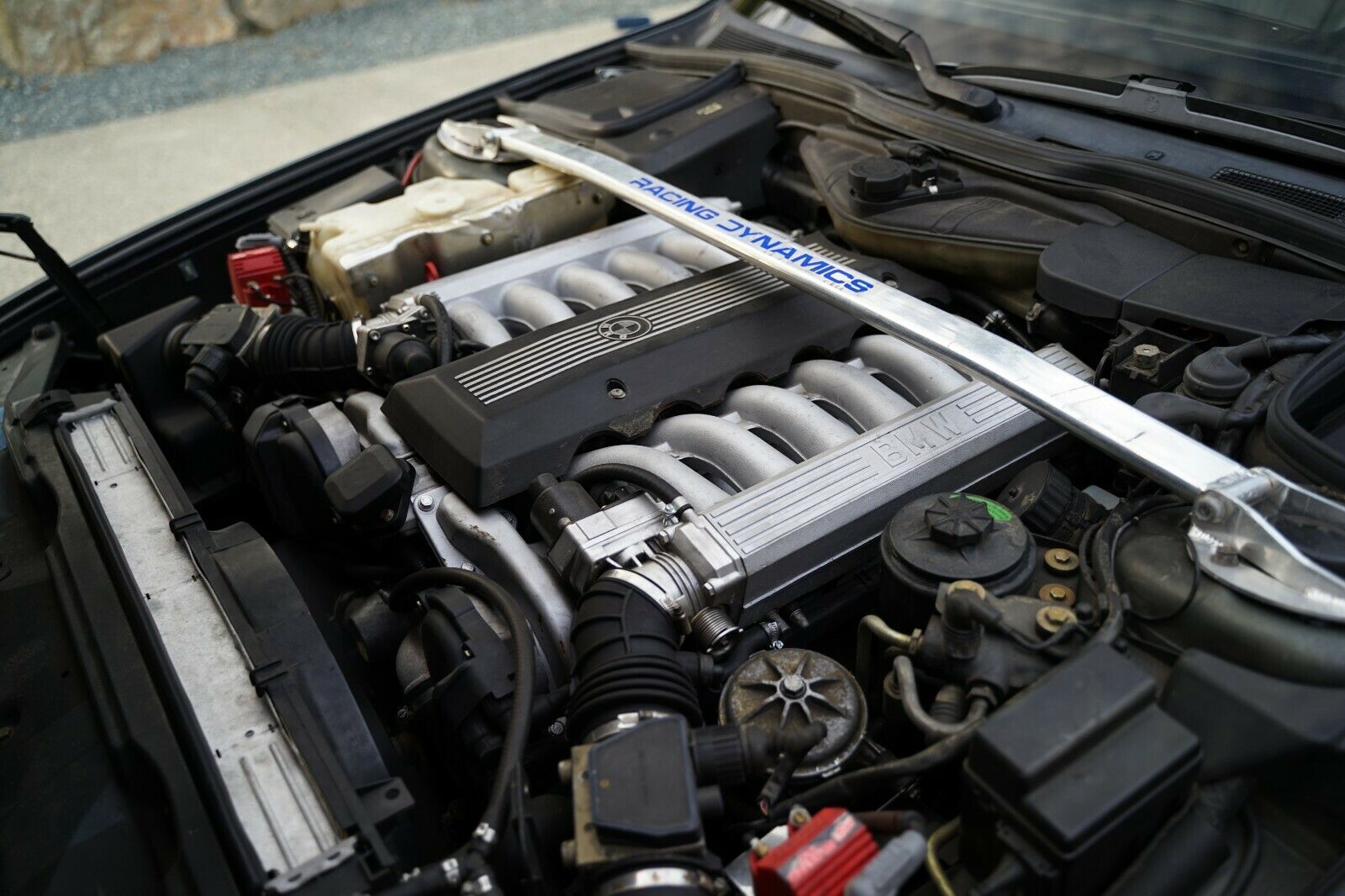 This one is Delphin Metallic over Buffalo leather and was originally a Japanese-market car. It's got some great options; the Highline-specification rear tray tables, Electronic Damper Control, rear safety glass, a sunroof, rear sun shades, adjustable front lumbar support, and heated front and rear seats. On top of that, it's got some great Racing Dynamics wheels, some suspension tweaks, and a few extras that go along with it. The car looks like it's sitting a little low in front for stock suspension, the rear tail lights aren't stock, and it isn't a perfect example; but it's also a pretty cool spec and low mileage. Best of all? It's a no reserve auction, and right now it's only $10,000 with a day to go. We'll see where it ends up tomorrow, but given where prices of these range-topping early 90s luxury sedans have been heading recently this one could be a steal – as long as you're willing to fix it when it breaks.
-Carter