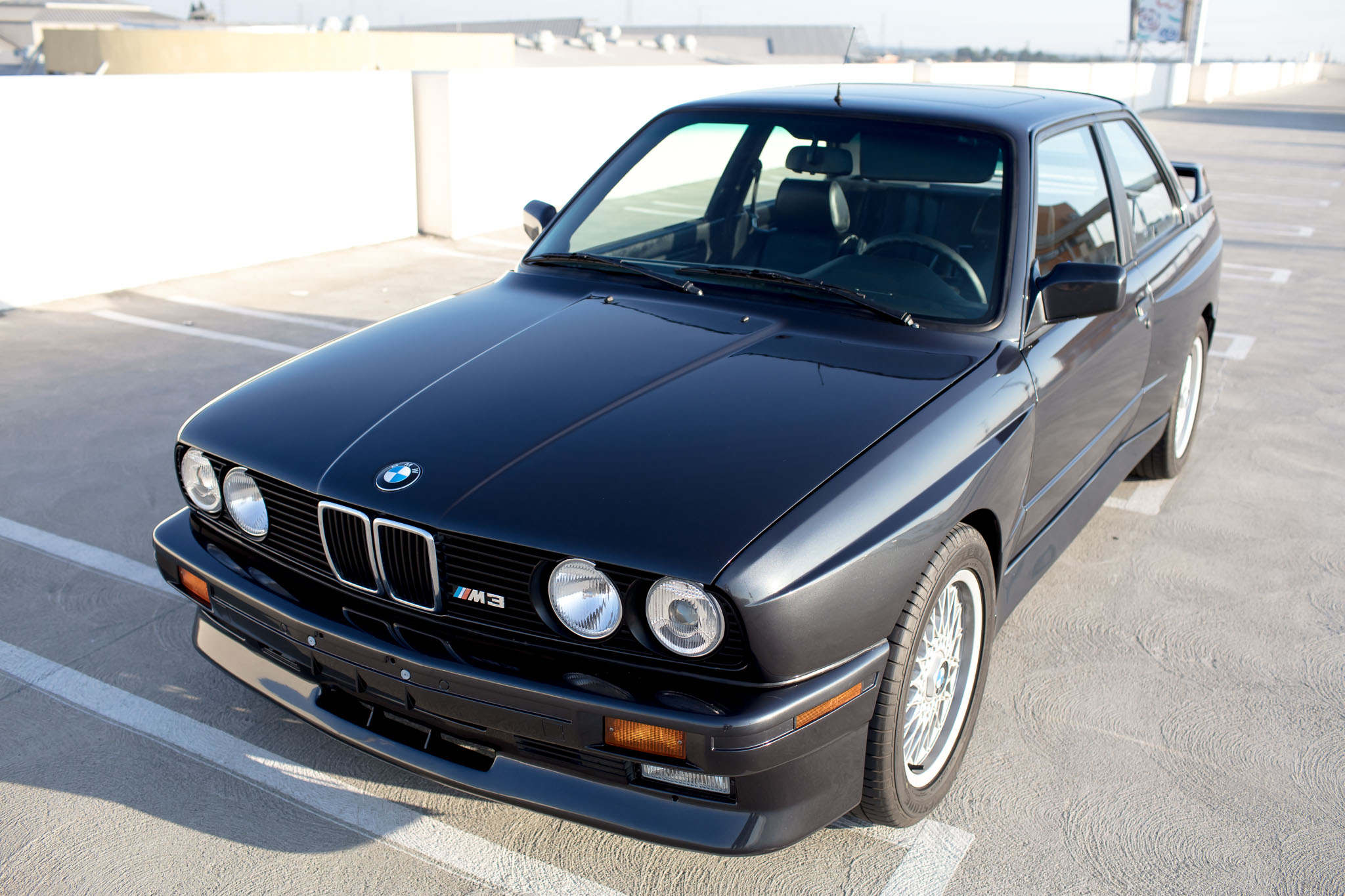 I believe this is the perfect counterpoint to yesterday's 968 Coupe. The recipe is much the same, though the result is even more legendary. But what I find so interesting in considering these two cars is not how similar they are, but indeed their opposites. Unlike the 968, this M3 was driven with aplomb, eclipsing nearly 300,000 miles so far. It's not a particularly special color combination; Diamantschwarz Metallic (181) over Black leather is pretty standard though admittedly it looks very nice. It wasn't unusually specified, as it carries the normal assortment of M3 options; air conditioning, sunroof, cruise control and electric windows. While yesterday's 968 was basically factory fresh, obviously with the amount of miles on this chassis, to look anything like the photos it's had to go under the knife and from the inside out this M3 has been thoroughly rebuilt. But the real tell will be what the hammer falls for in two days. While the immediate reaction of many to yesterday's 968 was that it was heavily overvalued in asking price, I'm curious to see what the reaction to the bidding on this M3 – already at $28,200 at time of writing – is: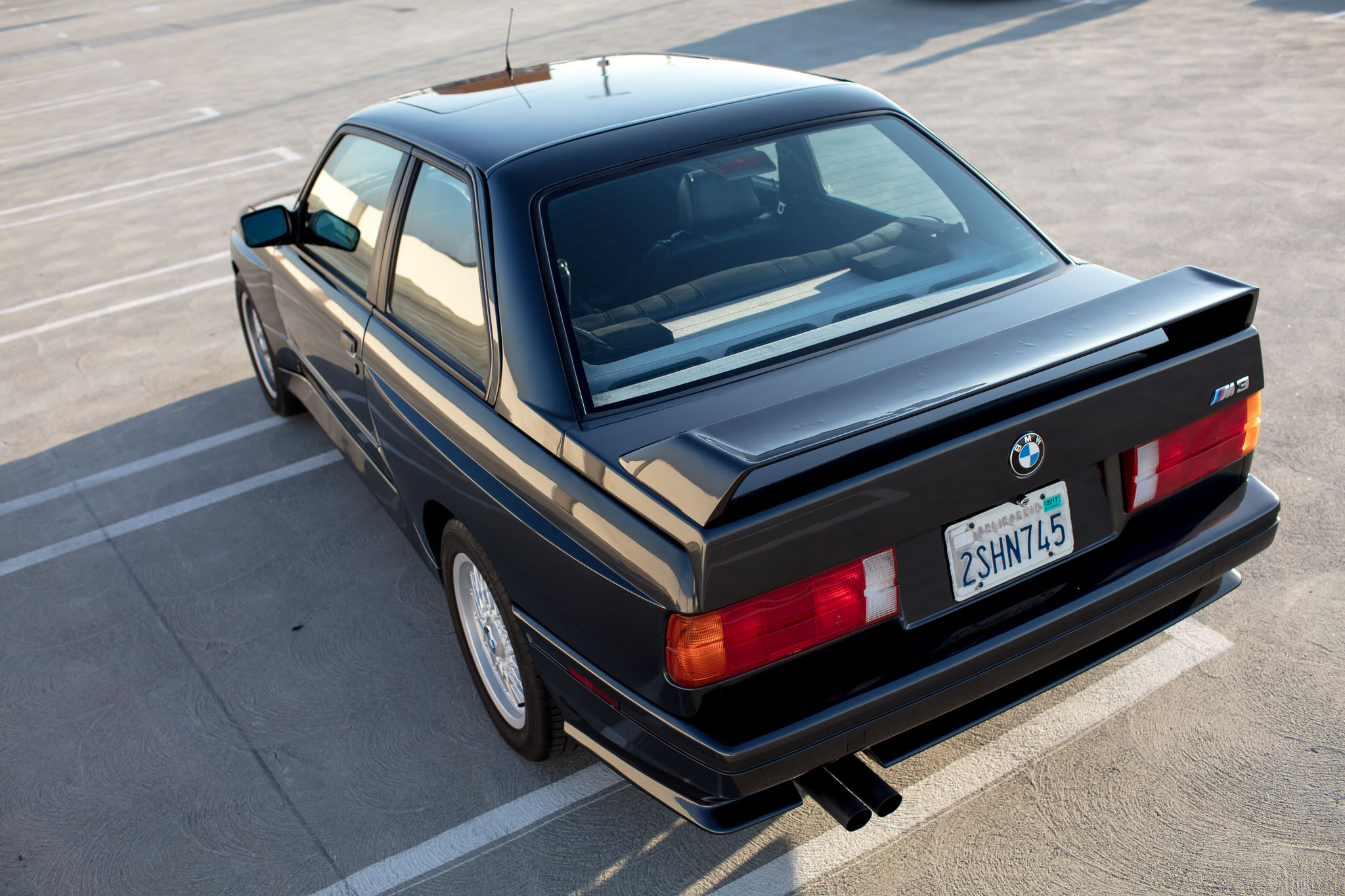 Year: 1990
Model: M3
Engine: 2.3 liter inline-4
Transmission: 5-speed manual
Mileage: 296,766 mi
Price: No Reserve Auction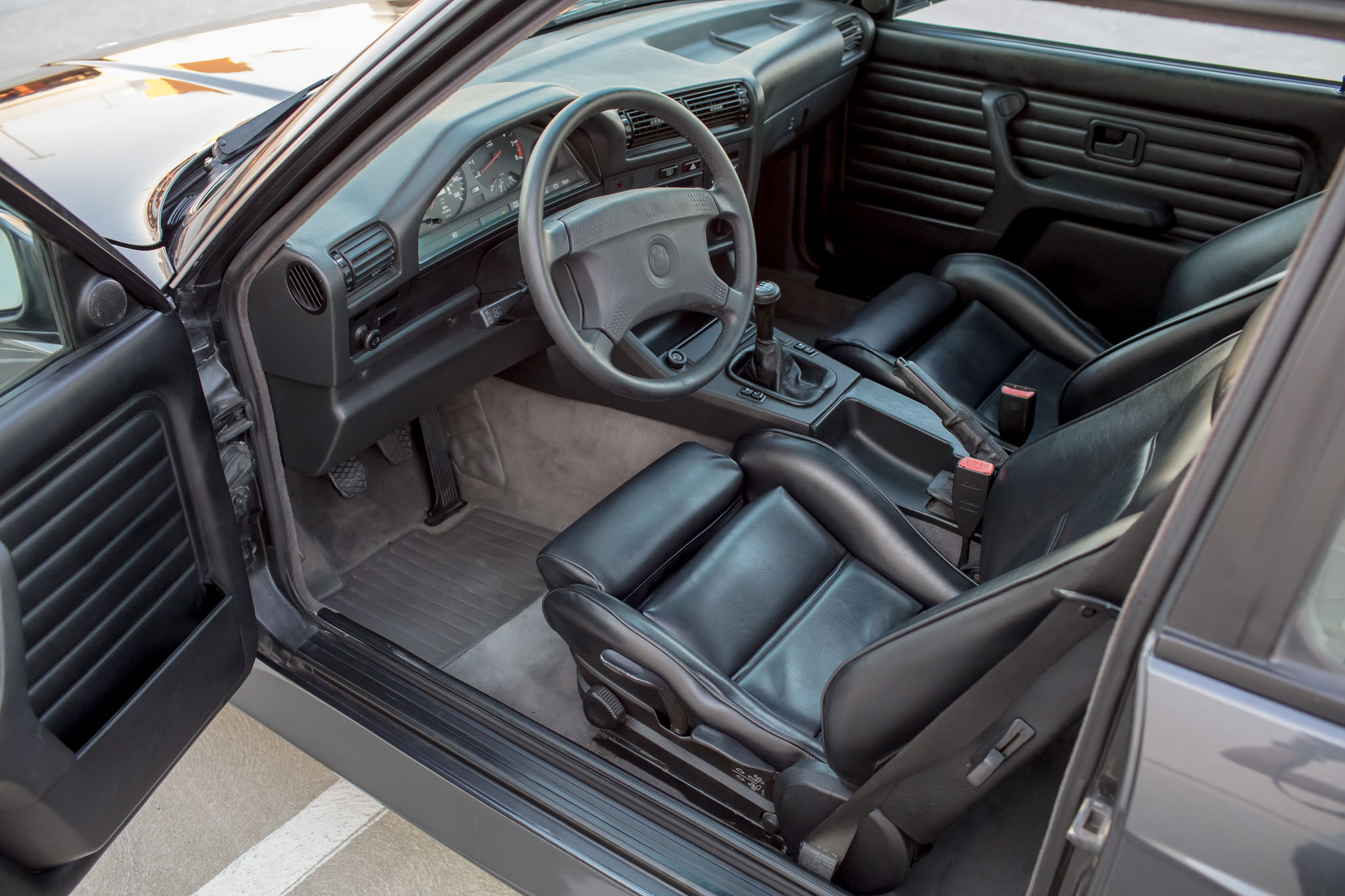 For Sale: 1990 BMW E30 M3
296k On Chassis
100 miles on the whole engine rebuilt
I have more engine pics upon request

It is in very good condition, Runs and drives like new!!!
Full engine rebuilt!!!
Click link below for all pictures
https://drive.google.com/drive/u/0/mobile/folders/0BwG1Vc4cHVMrOTBWTmdYcFFwUG8
11311308495 – Chain Guide Side
New valve shims

11311308550 – Chain Guide Top
11311308639 – Large Tensioner Rail
11311317335 – Small Tensioner Rail
11141312616 – Left Timinng Rail
Part #: TEN3060TBG Throttle body repair full gasket set
Part #: 11141312617 timing cover gasket (right)
Part #: 13541318319-K Intake Manifold Gaskets
Part #: 11131727974 Upper Oil-Pan Gasket
Part #: 11241310515 Rod Bearing
Part #: 11411286493 Oil pump
Part #: 11311317335 Timing Chain Tensioner Rail (Small)
Part #: 11131727983 Lower Oil Pan Gasket
Part #: 11121316714 E30 M3 2.3L Head Gasket, standard size.
Part #: 11141312616 E30 M3 Timing Chain Cover Gasket (Left)
Part #: 11417577656 oil pump chain
Part #: 11311403081 timing chain
Part #: 11121312171-173 E30 M3 Valve Cover Gasket Set
BMW Engine Crankshaft Main Bearing Set – 11211706847
Part # 11251310780 Piston rings
Water pump with gasket
serpentine belt
power-steering belt
A/C Belt
Spark plugs
Crank shaft Seal
Rear crankshaft seal
Drive Shaft Mount Assembly
Engine mount x1
11311405081 Timing chain tensioner

Transmission
All Seals were replaced
New shifter
Oil

This M3 is SUPER clean for the year
California car, no rust! Always garaged

It is completely original. Nothing aftermarket on it. All Vin Numbers are matching. I have the clean title in hand. It has been smogged here in CA. Carfax report is available upon request.
I have 2 keys for the car.
AC and sunroof do not work and rear differential makes a slight noise. Front bumper had few rock chips so touch up was done. Drives like new, engine works amazingly great after rebuilt. I put a lot into it and do not want to spend any more on it so selling as is. No reserve. I will give it for whatever it goes for. If you have reasonable offer then I can end bidding early.
I have all receipts, including rebuilt engine receipt.
All pictures up to date and were taken same day listing was posted, what you see is what you get.
SERIOUS BUYER ONLY PLEASE
Happy bidding

I have a set of sport mirrors that I can include with the sale. They are painted same color

If you have any questions, please message me anytime. Serious inquires only please.
916-514-2988

On Jul-10-17 at 09:13:52 PDT, seller added the following information:

I ACCEPT OFFERS. ABLE TO SELL CAR BEFORE AUCTION ENDS.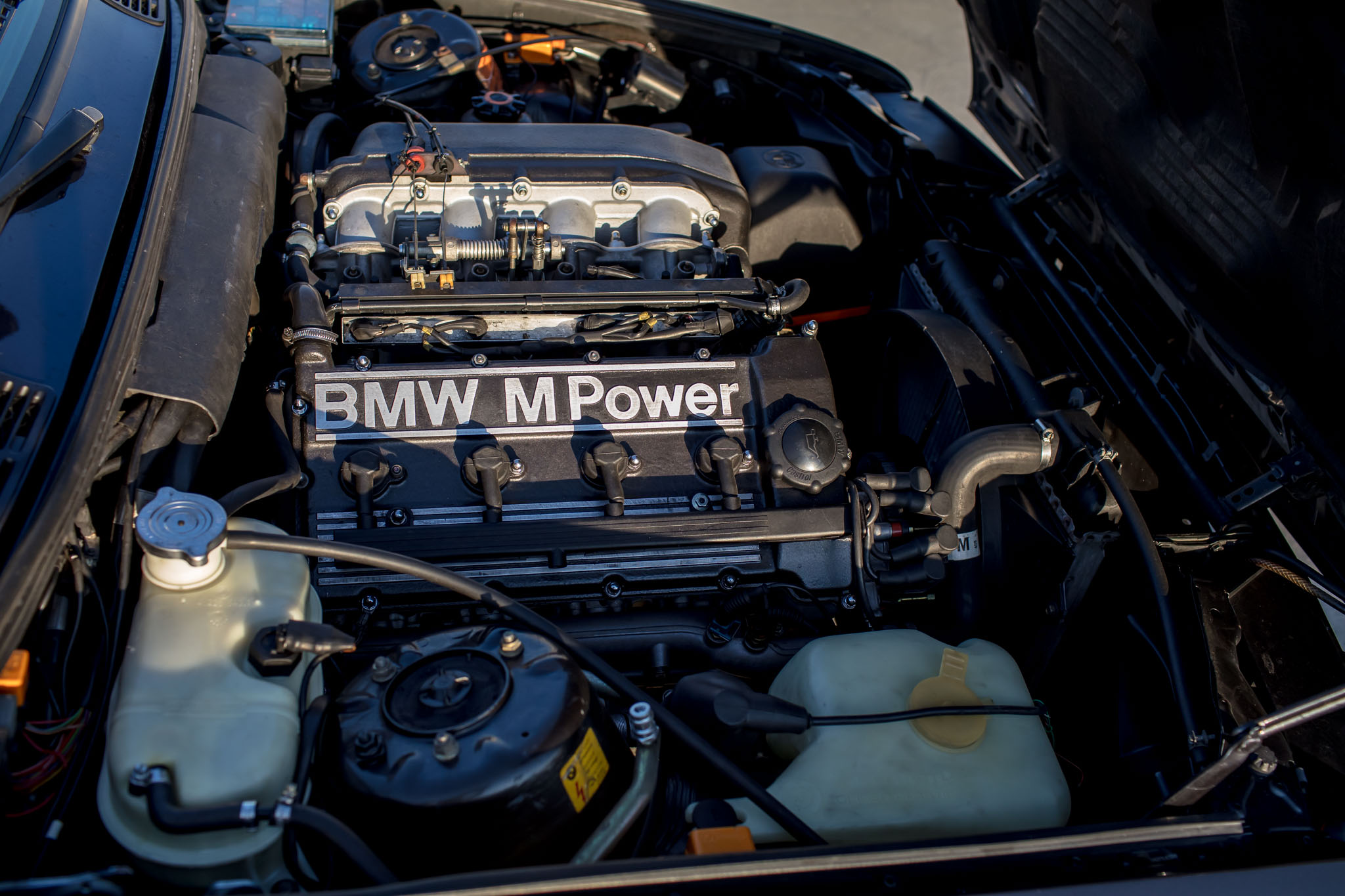 The rebuild appears thorough and complete, but it does make me raise my eyebrows a bit when I see "completely original". Perhaps in specification, but it looks to me like few items have been left untouched; a rebuilt motor, transmission, paintwork and interior refit? Still the result is gorgeous and the car appears mostly show ready, which is saying something for a car with nearly 300,000 on the odometer. Thankfully, this car can wear that number with a badge of honor, and in this case with the amount of items rebuilt it should assuage many fears of high-mile ownership – hence the strong bidding.
I am a bit surprised that after going through the amount of work this car has, including a shot with the sunroof removed, that items like the top and air conditioning weren't addressed when it was all apart. The same goes for the rear end; were other items skimped on in the rebuild, as well? Yet these items don't appear to be detracting bidders, as the $30,000 number is likely to be easily eclipsed. Where will the bidding end?
-Carter