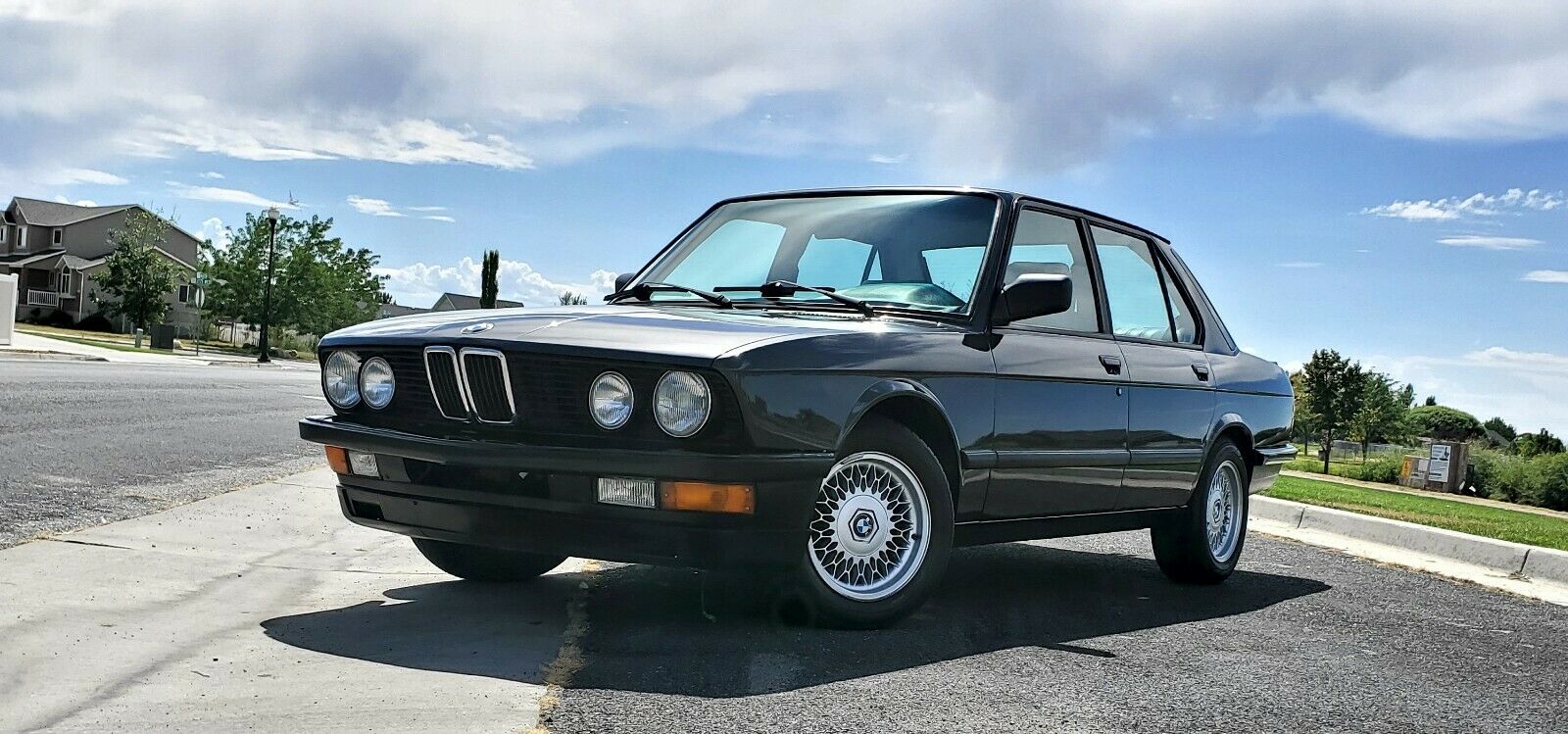 Update 9/13/19: This 535iS sold for $7,000.
There's always a bit of confusion about "M" branded models from the 1980s, since there was a difference in nomenclature between the E24 and E28. While the M6 and M5 co-existed in the United States market, they did not in Europe. This left the M635CSi to be the equivalent of the M6. I talked about this recently in a M635CSi post:
But the same was not true of the M535i. This model was sold as a more affordable alternative to the M5; most of the look of the Motorsports model but without the bigger bills associated with the more exotic double overhead cam 24 valve M88/3. Instead, you got a 3.4 liter M30 under the hood just like the rest of the .35 models. The recipe was a success, selling around 10,000 examples in several different markets – but never in the U.S..
Instead, the U.S. market received the 535iS model. The iS model was specific to the North American market and gave you the look of the U.S.-bound M5, with deeper front and rear spoilers, M-crafted sport suspension and sport seats. But as with the M535i, there was no S38 under the hood – rather a stock M30 3.4. It, too, was quite popular – between 1987 and 1988, just over 6,000 examples sold in the United States alone, and of those, a little more than half were the preferred manual variant. One of the nice aspects of the 535iS was that if you enjoyed colors other than black you were able to order the lesser model in any shade you wanted, unlike the M5. Today's 535iS is still in a dark tone, but here it's 181 Diamantschwarz Metallic accented by a Euro bumper swap…but that's just the start:
1 Comment