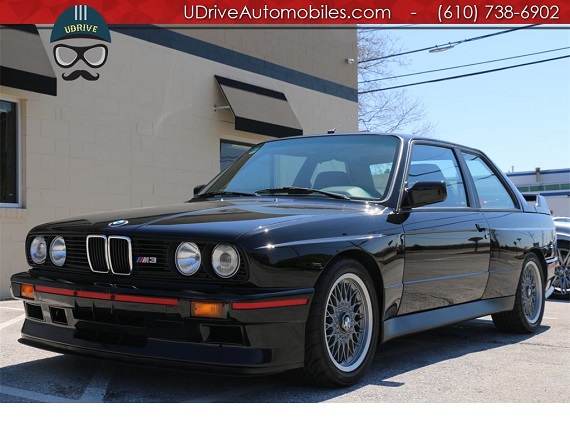 There is nothing that I can say here that will matter at all. I won't convince you that the E30 M3 is overpriced – maybe, compared to some of the other limited run homologation vehicles like the Sport Quattro and even the asking price on Paul's 190E 2.5-16 Evolution II two weeks ago this Sport Evolution is downright cheap. Despite that, I could tell you that for the for the asking price of this car you could have a whole fleet of very interesting cars. Heck, you could buy a lesser E30 M3 and still have a huge chunk of change left over to buy many other vehicles and even maintain them. Some houses are less expensive than this car. College for most is less expensive than this car. The average worker at Walmart won't make in a decade what the asking price is here. But none of that matters, because if you're even still reading I'm just making you tread water until you can see more photos and drown in the eye-watering price: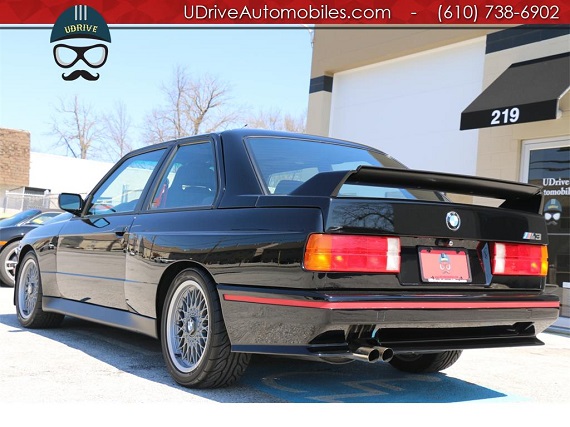 Year: 1990
Model: M3 Sport Evolution
Engine: 2.5 liter inline-4
Transmission: 5-speed manual
Mileage: TMU mi
Price: $179,900 Buy It Now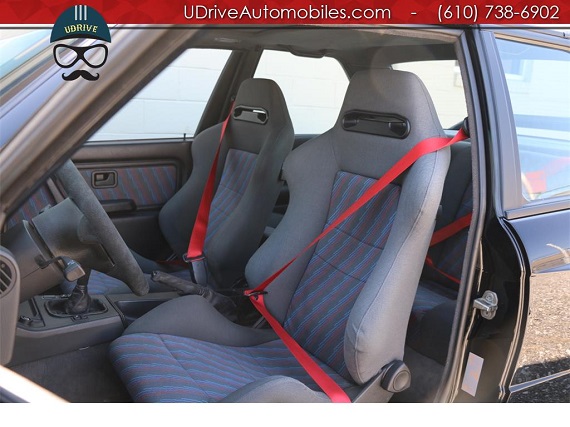 !!MANY OF OUR AUCTIONS END EARLY WITH A PHONE CALL!!

!!WE ARE AVAILABLE TO ANSWER ANY QUESTIONS AND DISCUSS OFFERS AT
(610) 738-6902!!

1990 BMW M3 Sport Evolution III Jet Black over Gray Interior!!

!!1 of 600 Sport Evolution III's Produced!!

!!Sold with a Pennsylvania Title!!

!!Legally Imported to the U.S. from Hong Kong!!

!!5 Speed Manual Transmission…Recaro Seats…Suede Steering Wheel…Suede Shifter Knob…Adjustable Front and Rear Spoilers!!

!!All four tires offer tread measuring 6/32nds!!

CALL (610) 738-6902

Currently the odometer reads 76,464 kilometers (47,512 miles) but we have no documentation to prove that is the correct actual mileage.

We have supplied many detailed photos to give you an accurate sense of the very nice condition of this Rare M3 Sport Evolution.

We photograph our cars outdoors in natural light. Hence, there maybe shadows cast on the vehicle due to the conditions in which the photos were taken. If you are unclear of anything please contact us!

Inside we found a clean and sporty cockpit filled with features.

The 5 Speed Manual Transmission shifts flawlessly and the 2.5L 4 cylinder engine offers ample power when called upon.

This BMW has been reviewed by an independent certified mechanic in accordance with PA state inspection regulations and it passed without issue!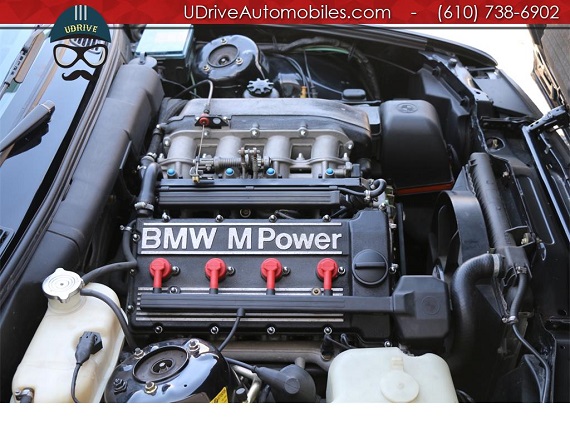 So, this car sits in the vicinity of $70,000 more than the most expensive non-race E30 I've heard of selling. Is it worth it? The Sport Evolution lived up to its name, being a little bit more sporty and ever so slightly more evolved than the Evolution II model. The 2.5 inline-4 produced a touch less torque but power was up to 238 even with smog equipment; impressive considering the U.S. spec S38 in the E28 produced only 18 horsepower more (on the books). An adjustable rear wing, deeper splitter, racing seats, and add-more-lightness recipe gave this car racetrack credentials to back up its higher price and the exclusivity means they're worth more today. Like the Mercedes-Benz Paul wrote up, only a few hundred Sport Evolutions were produced and since they weren't brought to the U.S., there are quite a few well-heeled speculators who would be interested in what should be the most valuable of the non-racing E30s. But nothing I say matters, because you probably already knew how awesome and rare this car was, and none of us are likely to buy it at this or any future price. Like the images of these cars being bounced off the curbs in lurid slides with helmeted knights sawing at the wheel in epic mechanical jousting, realistic and enjoyable ownership of these cars has been relegated to the history books.
At least you can still enjoy your dreams, even if you can't fulfill them!
-Carter