This car was spotted by our reader Allen. The word Hammer gets thrown around by sellers on Benz and AMG cars that don't really have anything to do with the original Hammer. The seller of this car uses the Hammer description a couple times in their advertisement. The AMG Hammer was a very specific model of the W124 that featured a thumping V8. As such this six cylinder car is not a Hammer, but it at least gets a lot closer than other things I've seen called Hammer and this is a rare car.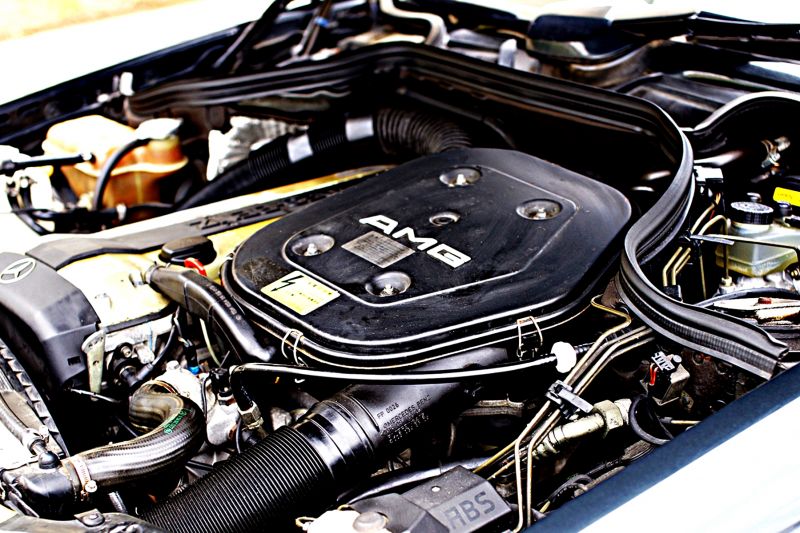 Year: 1990
Model: 300CE
Engine: 3.4 liter 24 valve inline-6 AMG
Transmission: 4-speed automatic
Mileage: 75,564 mi
Price: $21,900 Buy-It-Now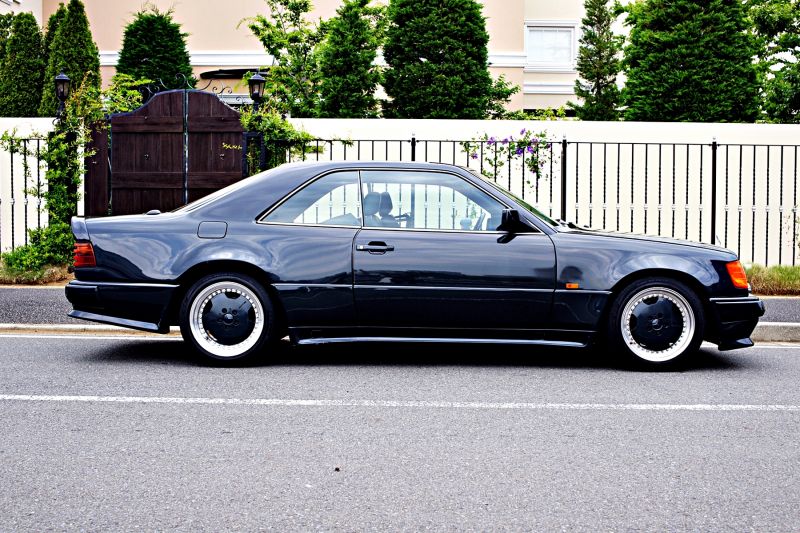 This is original AMG compleate CE model 3.4L Hammer wide body version. This is not kit car but factory AMG compleate car Sold in Japan only 2 cars. US buyer => this car is 24 years old so DOT EPA required or wait until 2014 March (strage fee 170USD/month by our strage) to shipped out from Japan. EUR buyer => can import without any problems. Canadian buyer =>15 years already past so import without problems.

No accident original km. AMG Japan sold as a new car on 1990 July. Couple owners in a past. Dealer book, manual, records available. Well mainteined car, runs perfect.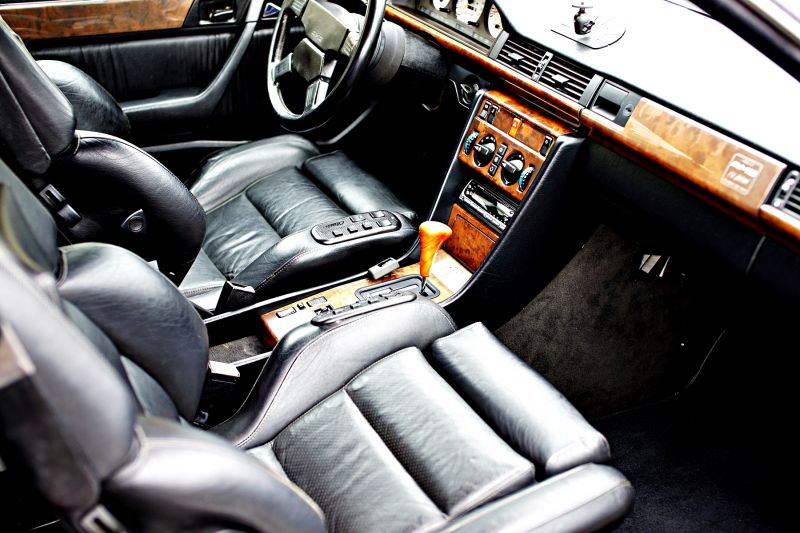 The AMG 3.4 adds 50 or so horsepower on top of the standard 300CE bringing power up to around 275 with plenty of torque. A car like this would be a lot more fun with a manual, but these cars though lighter weight than modern Mercedes two-doors, are more setup for highway bombing than canyon carving. I'm sure with a properly sorted suspension though back roads could be a ton of fun. This car is located in Japan, where it was originally sold and those AMG Japan buyers seem to have a strong attraction to the duck bill trunk spoiler and as such this car comes with one. I've never been a huge fan of this spoiler, but it looks fine on a the W124 models and much better than it does on a big body W126 sedan.
The car comes with all the proper AMG pieces to ensure you are getting the real deal. AMG name badge on the engine air intake, proper West German labeled AMG logo on the dash. AMG steering wheel and speedo and even the original AMG break in period sticker in English and Japanese, which most certainly is a rare piece to still have with the car.
The car looks good, the seller says it is all sorted. The black/midnight blue color is great. The widebody coupled to the painted wheels and painted grille make for a nice presentation and a complete package. There is a lot of depreciation on this. In some respects the AMG name on a Mercedes meant a whole lot more back than it does now. No offense to AMG, but seeing an AMG car in the 1980s was a bit more special. There are other examples of this model that do show up to market every now and then, but regardless, the new owner gets a unique car.
~Evan