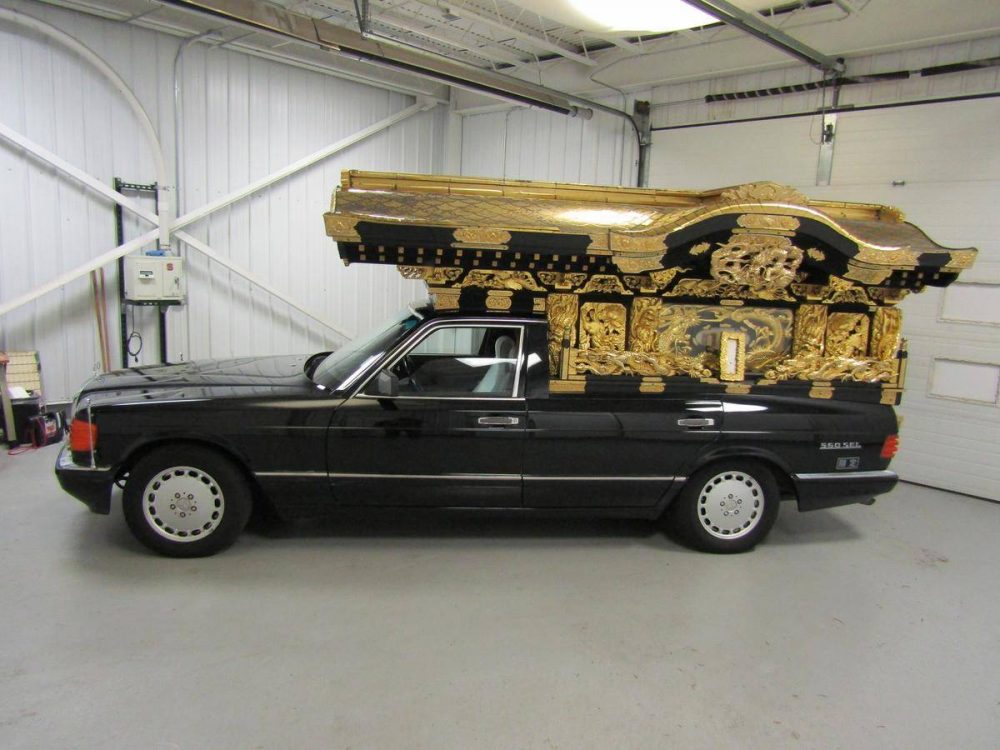 I have said this before and I guess I will say it again, just when I think I have seen it all, something else surprises me to no end. What you are looking at today is a 1990 Mercedes-Benz 560SEL modified into a hearse to resemble a small, ornate Japanese Buddhist Temple. To my surprise, this W126 isn't in Japan. It is Raleigh, North Carolina of all places where it will be up for auction at the Raleigh Classic Car Auction. I have many questions and not a lot of answers, so let me try to make sense of what is going on with this wild thing.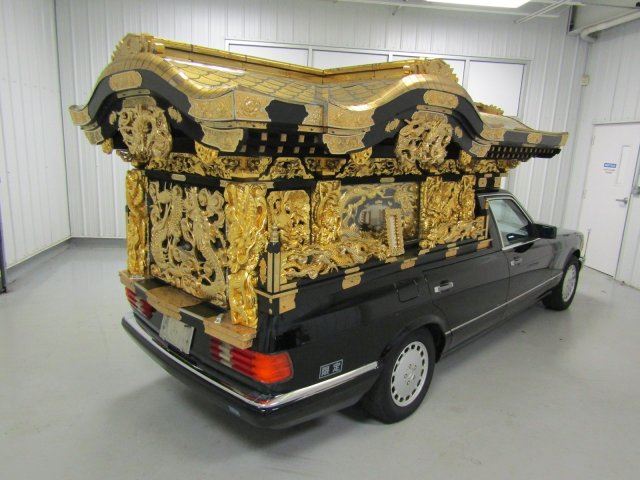 Year: 1990
Model: 560SEL Hearse
Engine: 5.6 liter V8
Transmission: 4-speed automatic
Mileage: 56,579 km (35,156 mi)
Price: Auction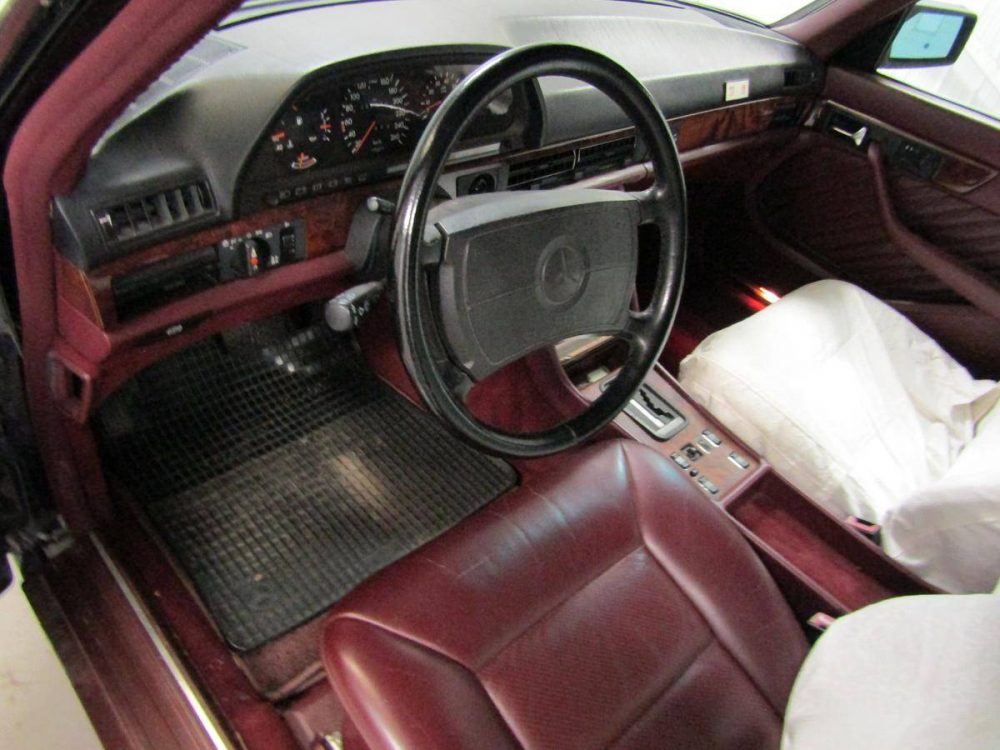 This is a rare model Mercedes Benz Hearse. The actual miles are documented on the Virginia title. This car speaks for itself.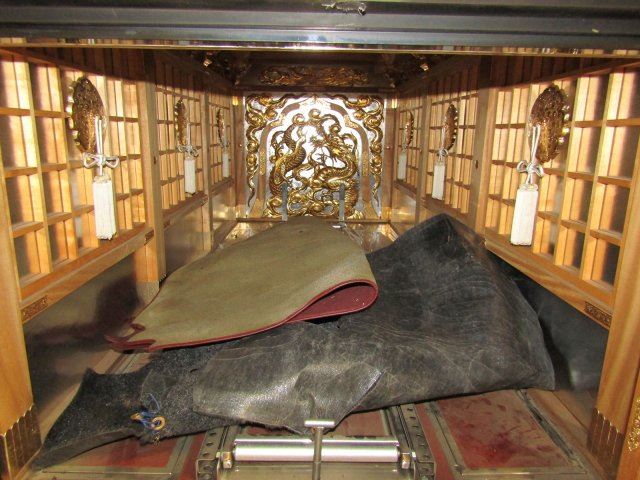 Where to start with this one? Lets start with what I know. This is a Japanese-spec 560SEL with just a little over 35,000 miles on the car. It has the great burgundy interior and for whatever reason, has snow tires on it. It also has the little Mercedes parking poles on the front fenders which is a nice period-correct touch. From here on out, everything I write should be taken with a grain of salt.
From what I understand, these Japanese Buddhist Temples are not that rare to see when it comes to hearses in Japan. They are usually built on top of Toyota Crowns, Rolls-Royce if you are really ballin' and to my surprise, a bunch of old American boats. I assume the 560SEL was picked as one of these cars because of course it is a full-size luxury car and second, it uses self-leveling suspension. This is a huge advantage because of the sheer weight that these temples are. They are usually made out of wood but the interesting thing is that despite it being a full-size hearse to carry coffins, the Japanese very rarely bury their dead whole. Most people are cremated so it doesn't make of ton of sense since a car like this isn't carrying coffins to a gravesite. Then again, I am not going to argue with a a 2,500-year-old religion.
How much for this? I have no idea. The auction company says $15,000 to $20,000, but let's be honest, they have zero idea as well. I can't imagine why anyone would want thing thing because I can assume it is a nightmare to drive around because of the size of it and the wind resistance trying to pilot this thing down the road. Maybe a Japanese Buddhist Temple in the deep south is looking for a funeral car? Who knows.
– Andrew