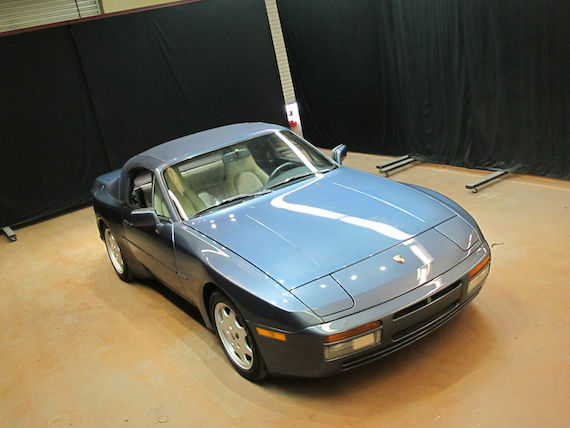 For as long as the 944 was in Porsche's lineup, it's surprising it took so long for an al fresco version to come about. It wouldn't be until the end of the 1980s and the 944 was in its twilight years that the 944S2 Cabriolet would appear. A mere 2,402 examples would find their way stateside for those seeking an alternative to the usual air-cooled convertible solution from Porsche. This 944S2 Cabriolet for sale in Florida is approaching 50,000 miles and looks sharp in Dove Blue Metallic.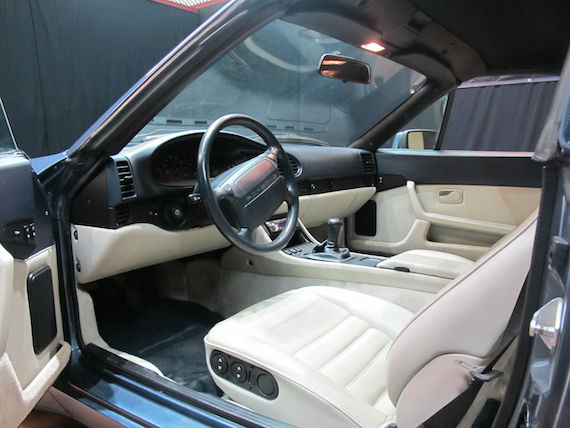 Year: 1990
Model: 944S2 Cabriolet
Engine: 3.0 liter inline-5
Transmission: 5-speed manual
Mileage: 49,900 mi
Price: $19,995 Buy It Now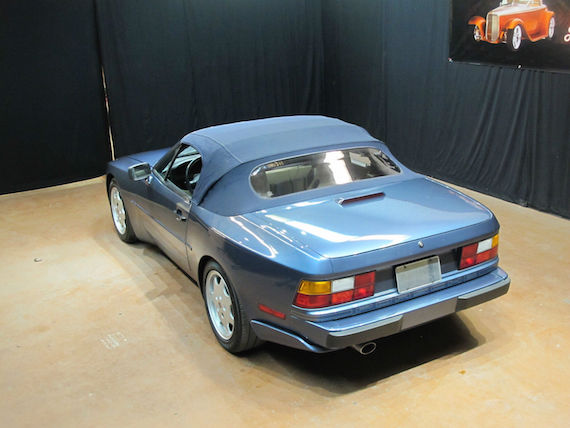 Just Toys Classic Cars is very proud to bring you a fine piece of German engineering. Before you is a 1990 Porsche 944 S2 Cabiolet. This car has less than 50,000 miles on it. For a car of this age that is only 2081 miles a year. Now folks you know how you normally see 944's of any kind. They are usually turned in to SCCA corner carvers that are modified to the gills or they are just rode hard and put away wet with well over 200k miles and rust and everything else that didn't get maintained. WELL THAT IS NOT WHAT YOU HAVE HERE.

What you have here is a fine example of how cool this car was back in 1990 and how cool it still is today. This car put out 208 HP, now I know what you are saying, that isn't a lot at all, my honda accord puts out more than that. Well, you have to remember that this is coming out of a 4 cylinder engine in 1990. We were far from a horse power war like we are today back in the 90's. In comparison a base 1990 Corvette V8 only put out 250 HP. So, this was plenty of power for the time and the five speed gave you all the fun that you could squeeze out of this little Porsche.

The other thing that was so much fun about this car over and above horse power was the handling. As we all know Porsche's have always been known for their handling. This car is no exception. The 944's had wider fender flares to get a larger 215/60/15 tires under them. For all of you that remember back in 1984 Car and Driver named the 944 "The best handling production car in America." The 4 wheel disc brakes also helped this car come down from speed and handling in the corners.

Folks this car is just a time capsule. It is clean from tip to tail and you should be proud to have it in your garage today. We look forward to speaking with you soon. We have financing available for those that would like to take advantage of the option. We thank you for taking the time to review this beautiful vehicle and look forward to making you the newest member of the Just Toys Classic Cars family.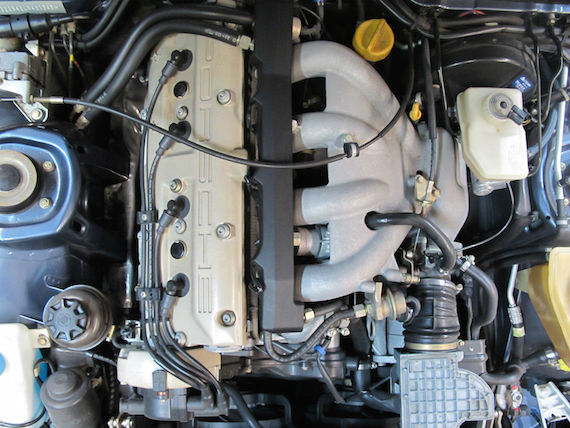 All vintage Porsches these days are on the move value wise, some more so than others. I have a tendency to think due to their rarity, the 944S2 Cabriolet is going to be one of those cars that will have me saying in ten years time "yep, should have pulled the trigger on one." We saw an S2 Cabriolet with just over 100,000 miles sell for $8,100 back in April 2014. Considering the condition and mileage on this one, I tend to think at just under $20,000, we're not far off the mark, considering we're more than a year on from that last sale. They might not be the choice for those track-oriented enthusiasts, but if you are a sun worshipper and want a little P-car magic in your weekend cruise, you can't do much better than these water-cooled cabriolets.
-Paul