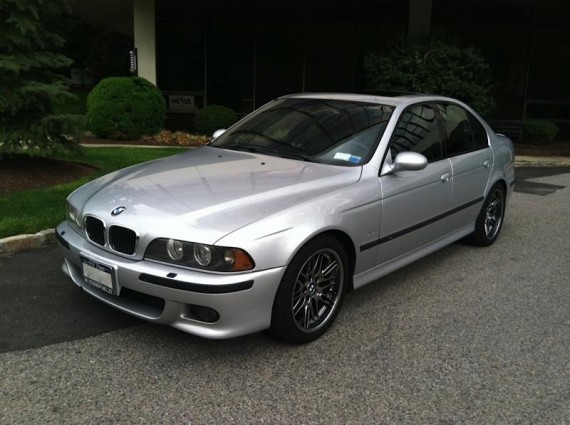 After a three year hiatus, the sport sedan market forced BMWs hand at putting out the E39 M5…and for that we thank you. Thought by many to be one of the greatest saloon cars ever produced, I'm inclined to agree. With the sound of a muscle car, handling of a Porsche, and the acceleration of a bullet, the M5 just plain did everything right. You may be thinking, how can thes cars still he so revered almost a decade later? The answer to that is an easy one…simplicity.
No, I'm not stuttering, it's the simplicity of the E39 that makes it such a great car, allow me to explain. With each successive generation of M5, BMW is adding more and more personalization, technology, and gadgetry in order to tailor the car to the driver. However, in many ways these systems, and iDrive menus do the exact opposite, creating a buffer between the driver and the car. The E39 had two settings, M, and not M, that's it. The beauty in this is, like previous M generations, you drove the car as it was…and isn't that 99% of the fun?
This stunning one owner M5 for sale in New York is a great way to get back to basics.
Year: 2003
Model: M5
Engine: 4.9 liter V8
Transmission: 6-speed manual
Mileage: 85,937 miles
Price: $18,900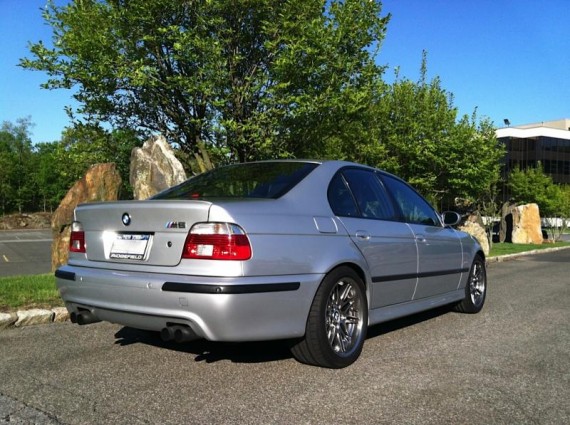 I am the original owner of the vehicle and have the window sticker and all service records since new. The car is completely stock with no after-market modifications. Other than tires and replacement batteries, all service, maintenance and repairs have been performed by authorized BMW dealers (BMW of Greenwich Ct and BMW of Ridgefield CT). Oil and fluid changes as well as other maintenance items were performed under "Old School" guidelines more frequently than that prescribed by BMW. The "Service Engine Soon" light is currently illuminated. According to BMW of Ridgefield, the fault code is for carbon build up in the secondary air system. Although the car has some minor dings, blemishes and a crack in the chin spoiler, it has never had any paintwork (other than minor touch ups) or been in accident. The interior is in immaculate condition. Non-Smoker. Clean vehicle history report. Features include :Wide-screen MKIV DVD Navigation System with updated DVD Navigation Disc, 60/40 Split Fold Rear Seat with Ski Bag,  Park Distance Control, Heated Front Seats, Alcantara Headliner, Homelink Universal Garage Door Opener, Xenon Headlamps with Angel Eyes, Power Sliding Moon-roof.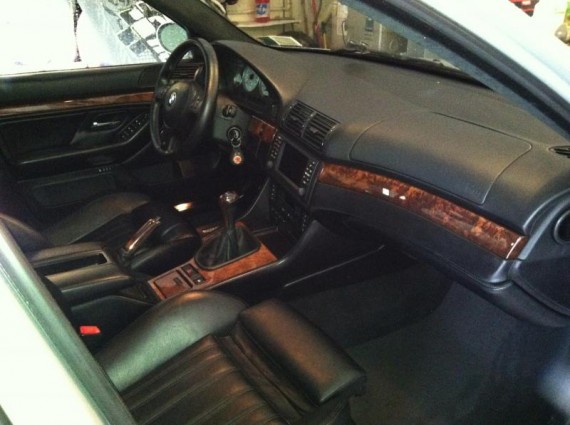 Finished in Silver over black, this meticulously maintained M5 is one of the nicest examples I've seen in a while. In true bimmer enthusiast fashion, this car was meticulously kept, and maintained over it's 10 year life. Having only traveled 85K miles, this car still has a ton of life left in it. With an asking price of $18,900 this car is priced right where it should be, and well below other examples I've seen with similar history. I'm guessing that to the right buyer, the seller would let this beauty go for a song in the $17,500 area, and that's a car well bought.
-Brian