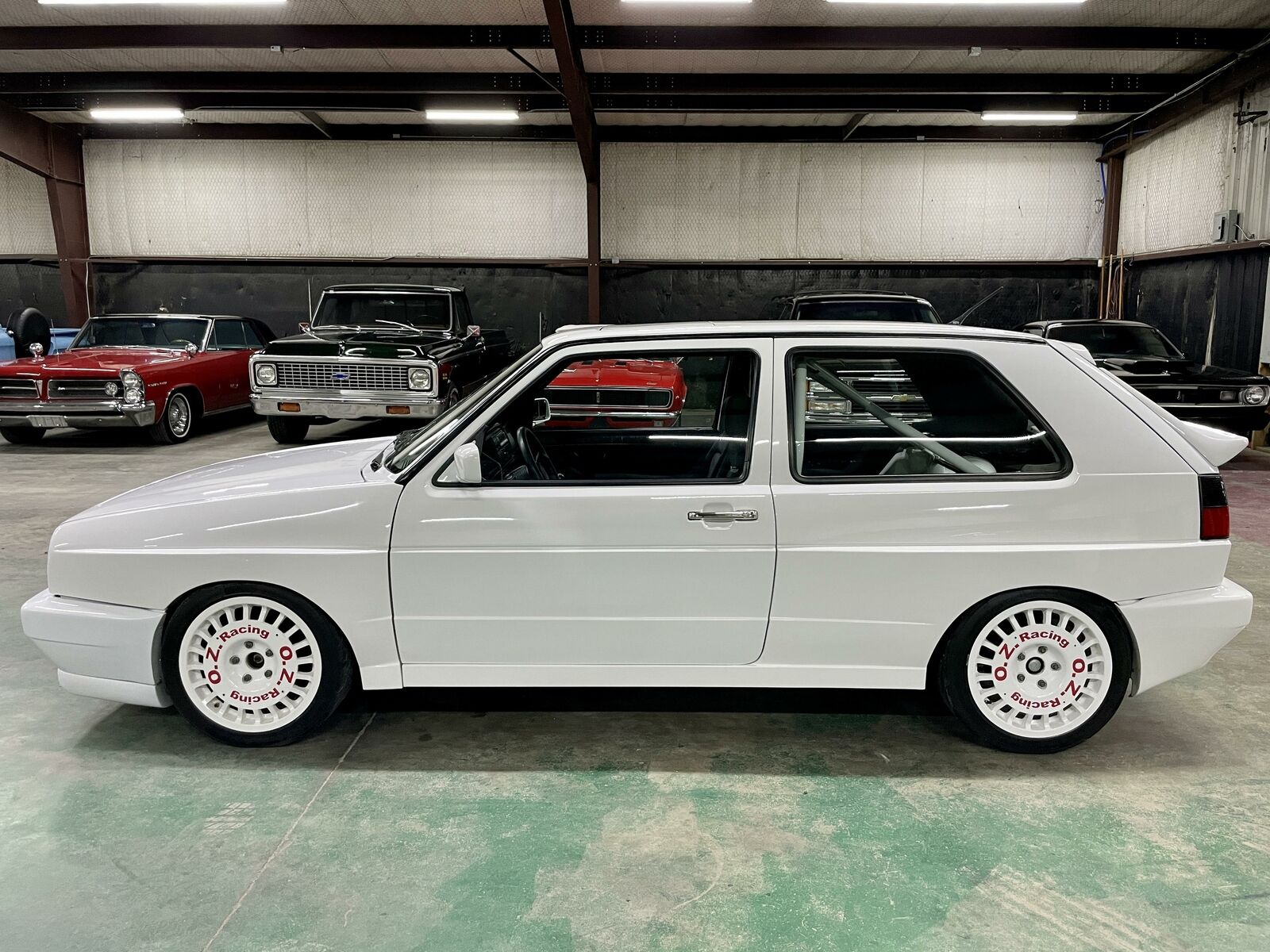 Back in 2019, I took a look at a pretty wild Golf Rallye tribute for sale up in Canada:
While it lacked the viscous coupling all-wheel drive setup and supercharged motor of the original, it was still a very clean build with a slick VR6 transplant. Well, it's made it to the US and is back for sale – is it a better deal today?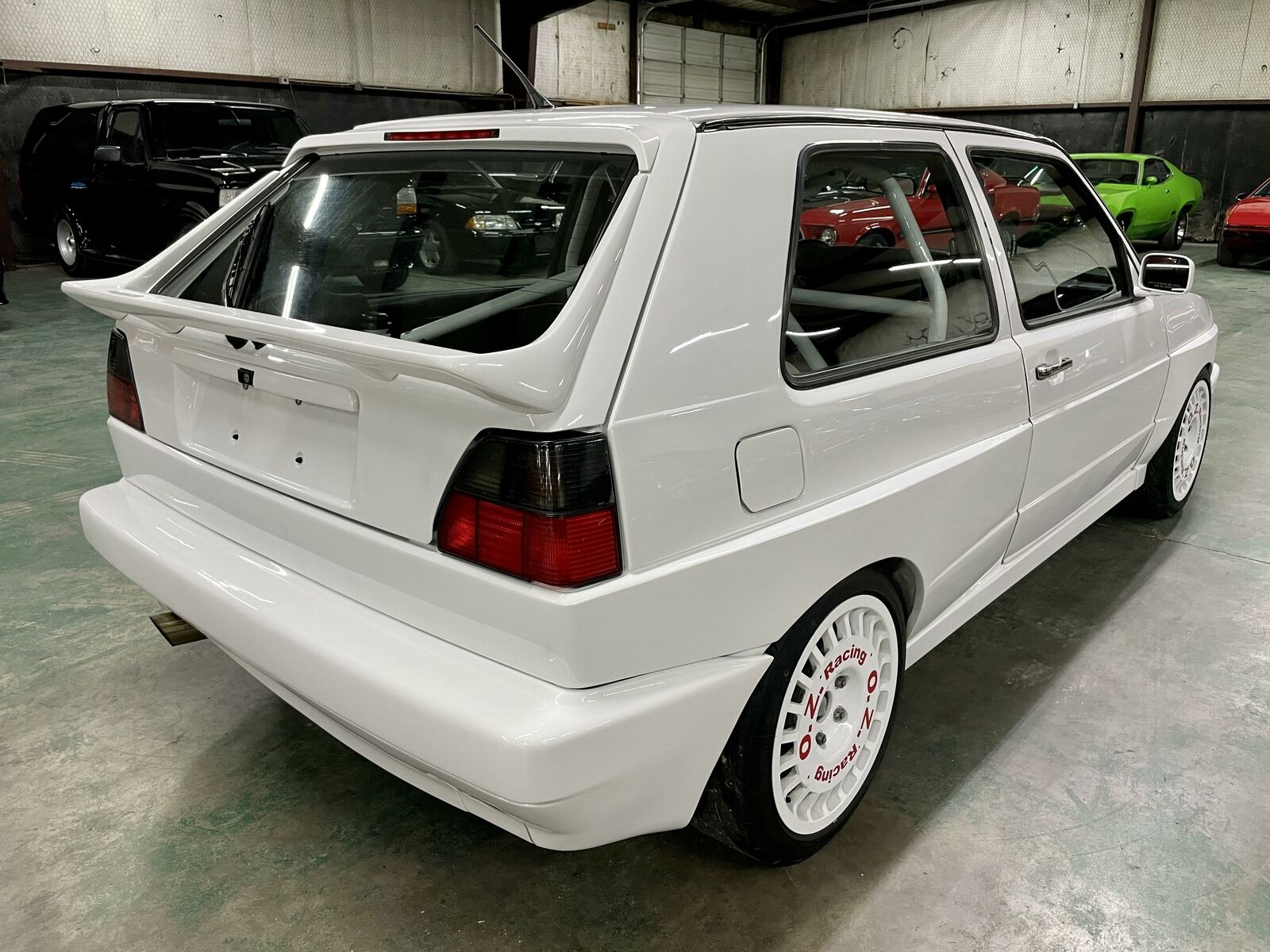 Year: 1990
Model: Golf Rallye Tribute
VIN: 3VWBA01G6LM030359
Engine: 1.8 liter inline-4
Transmission: 3-speed automatic
Mileage: 76,000 mi (TMU)
Location: Sherman, Texas
Price: $24,000 Buy It Now
1990 Volkswagen Golf Rallye Tribute. VIN #3VWBA01G6LM030359. 2.8L Narrow Angle VR6 engine. 5 Speed Manual Transmission. Full Bilstein Big Shaft Suspension. CAE Shifter. Big Brake Conversion. 5×100 Lug Swap with OZ Racing Magnesium Wheels. Full Metal Rallye Wide Fender Conversion. Very Nice White Paint. Recaro Seats. Suede Interior. Full Custom Installed Sound System. Custom Roll Cage. Very Quick and Fun To Drive Golf.

General Information:
• We are a classic car dealership in Sherman, Texas and show by appointment only.
• Before clicking "Buy it Now" Contact us at 940-427-1138.
• We buy, sell and trade classic vehicles.
• Shipping is available (call for quote).

Exterior:
• Solid body with nice white paint
• No rust issues and is very clean underneath.
• Zinc plated hardware.
• Metal golf rally style wide body fender kit ( professionally installed)
• Oz racing 16×8 magnesium wheels (mk3 5×100 complete conversion)
• 205/45-16 Tires.

Interior:
• Recaro electric seat from a Corrado.
• CAE shifter with race cables.
• Headliner, front and rear door trim covered in suede
• Professionally installed custom roll cage.
• 3x phoenix gold tantrum amp with c3 JL audio 5 1/4 and 6 1/2 speakers ,
dynaudio 12 in subs in custom trunk setup
• Interior has been treated completely with Dynamat after restoration
• Pioneer Radio DEX-P1R

Mechanical:
• 1993 Corrado VR6 engine conversion.
• Corrado VR6 5 Speed manual transmission.
• .260 Cat camshafts.
• MK4 Head gasket.
• Supersprint headers / stainless tig welded exhaust / vibrant muffler.
• Power steering.
• Complete Bilstein suspension big shaft
• Neuspeed front stress bar
• Neuspeed rear 3 point anti stress bar
• Front corrado subframe
• Mk2 gti stock rear axle
• Corrado g60 caliper
• 11 inch brakes with cross drilled / slotted f&b rotor with hawk brake pads
• Stage 2 clutch kit.

Miscellaneous:
• The Odometer shows 76,746 miles.
• Very nicely built Rally recreation.

Disclaimer:
• All sales will be subject to document and state fees.
• All Texas residents will be subject to sales tax, document fees and state registration fees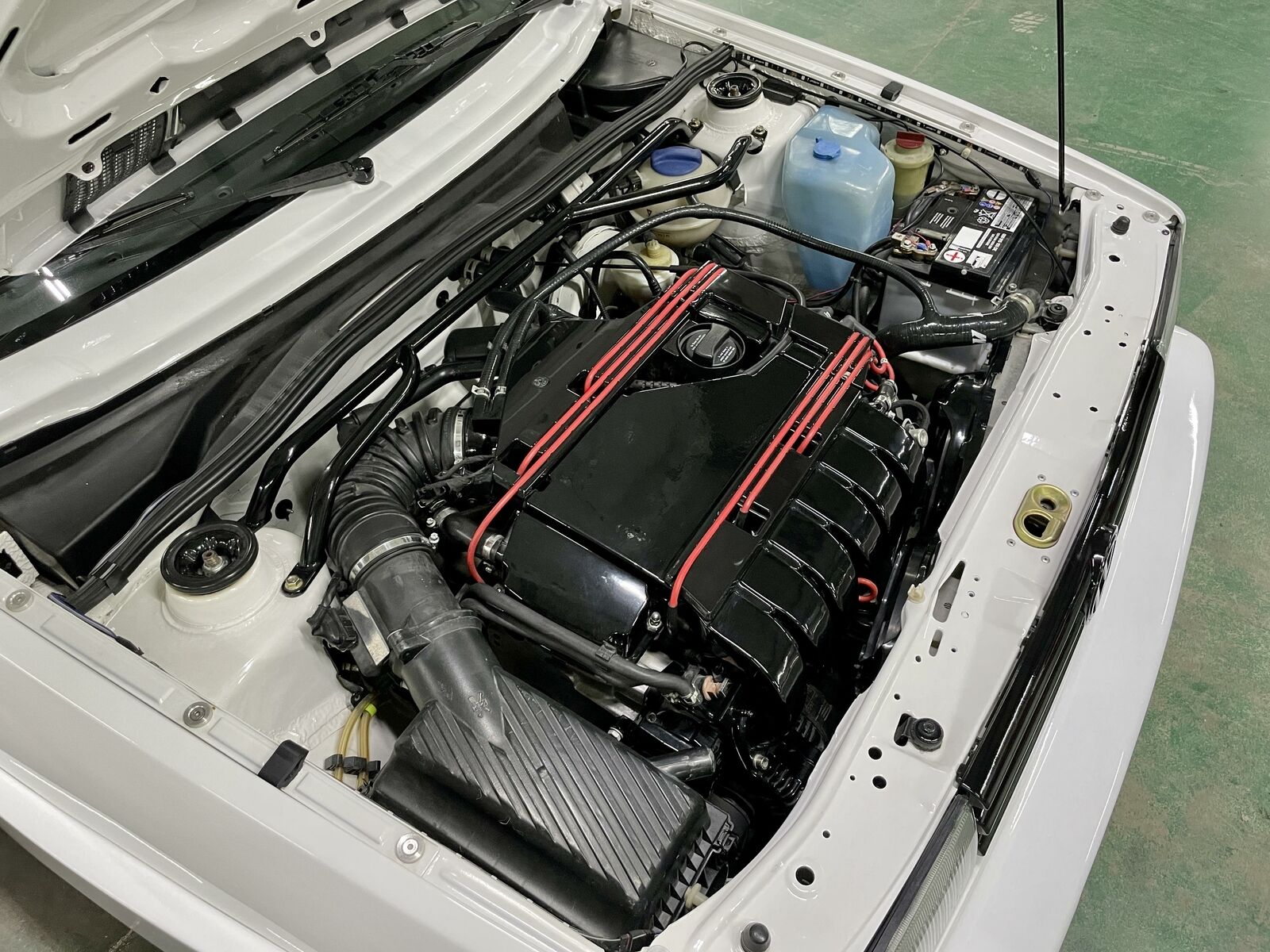 This is still to me a really cool build. It's got a lot of trick stuff on it, and while some of the parts don't fit particularly well, as I said last time I don't think that you could recreate this car for a lot less than $20,000. The shifter alone can run over $1,000, and when you start to add up the parts it gets expensive really quickly. There are things I would have certainly done differently, but if you want a turn-key show stopper, this one is pretty cool. It doesn't look like much has changed since last time except the location, and the dealer is asking $4k more than the last auction – though admittedly it's now stateside, which is probably a bonus for some. I'm not sure I'd pay E46 M3 money for such a car, though.
-Carter