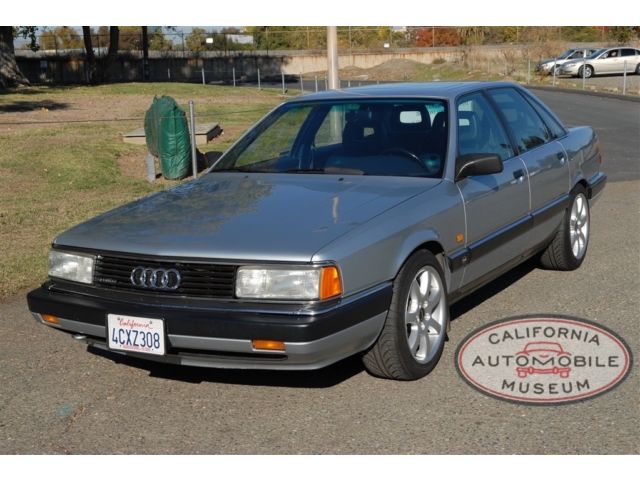 As fans of the V8 quattro 5-speed wait patiently for years at times to see good examples, it's still possible to find most of the formula with a bit of added kick in the 1991-only 200 20V. In Europe, the 20V motor wasn't nearly as much of a revelation in performance over the already more-stout 200 horsepower 10V mill, but in the U.S. it was a 52 horsepower boost over the single cam motor from 1990. The change was met with flared fenders front and rear and a disappearance of badges which had started with the V8 quattro. Granted, the V8's flare and bumper treatment was a bit more elegant than the unusually patched together flares on the 200, but they both wore the same 15×7.5″ BBS RG forged alloy wheels. The effect gave the 200 a lighter presence, and indeed it was several hundred pounds less than the eight cylinder model. Coupled with not much less power, the turbocharged inline-5 gave the best performance in the Audi lineup and was matched with only a manual. Though the Avant form of these cars is often more highly sought, the sedans offer a tremendous amount of appeal of their own: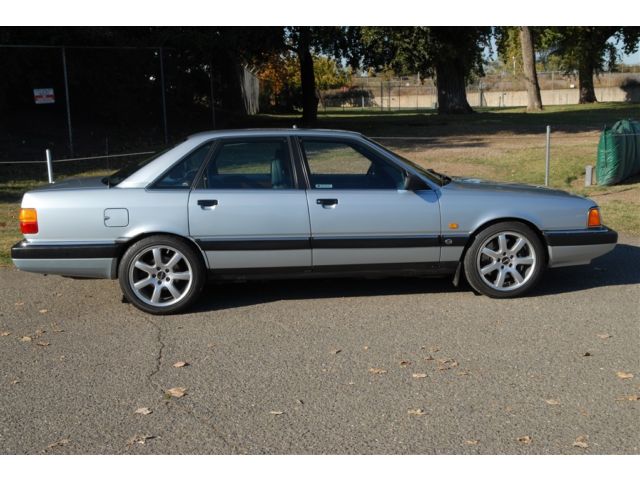 Year: 1991
Model: 200 20V quattro
Engine: 2.2 liter turbocharged inline-5
Transmission: 5-speed manual
Mileage: 95,565 mi
Price: Reserve Auction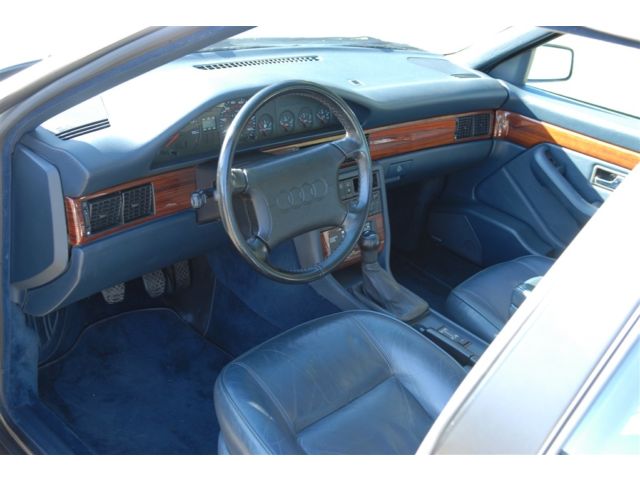 Offered for Sale by the California Automobile Museum

1991 Audi 200 Quattro 20V Amazing Survivor

We Offer Financing

Please inquire before bidding

Exterior

Original paint is in very good condition considering the age of the car with no signs of chips or scratches anywhere. Body also is in great shape and shows no dents. Some light scratches can be found on bumper covers.

Interior

Original interior shows wear in the leather but no signs of cracks in the seats. Headliner shows some staining around the sunroof but does not appear to be from leaking water.

Mechanical

Owner says the car has been super reliable since he took ownership. Since purchase, current owner has upgraded the brakes with larger Brembo units and slotted rotors. Car is riding on adjustable Koni Sports with H&R springs. Turbo was upgraded at a local Audi performance shop with a KKK26/27. Engine does not leak or burn oil. Car has always passed smog with no problem. Drivers side door cannot be locked from the outside, radio has stopped working and passenger window control is missing the buttons.

Owner has kept all maintenance receipts for the car and also has a set of manuals that will be included with the purchase. Original window sticker also included.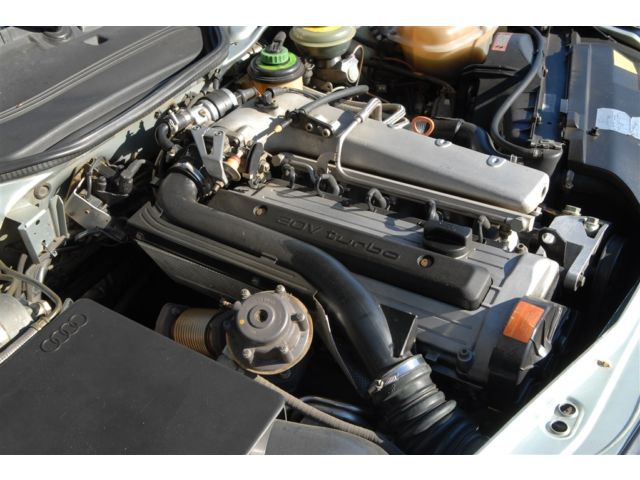 Upgraded brakes are typical on these 200s, which originally sported the "UFO" floating rotor design. Well suited for the Autobahn but not for U.S. driving, many owners here ditched them in favor of cheaper and easier to maintain G60s, but this car is even further upgraded. That likely means the original 15″ wheels will no longer fit, and though the Ronal units that replaced them are generally tasteful I always prefer the original wheels on these cars. Inside it's a bit unfortunate to see comfort seats, but general condition is well above average. One thing of note is that it does seem that the headlights aren't properly mounted. Perhaps the car was in a light accident, or they pulled the front end to do the engine work and it wasn't remounted correctly. A few upgrades such as European headlights, later S4/6 seats and V8 taillights could really make this sleeper stand out. Though they do have a reputation for costly repairs, these 200s are generally tanks that are capable of not only long lives, but lots of speed. A dying breed, finding one in such condition is usual these days and if you're in the market, this one deserves a serious look.
Thanks to our reader Rene for the spot!
-Carter